Being an Amazon seller, you need to optimize your product listings to display your products at the top of search results. Amazon uses keywords to help you make your listings more visible or appear in the relevant search results. As a result, backend keywords of Amazon play a vital role in optimizing your product listing to attract more and more people to your products.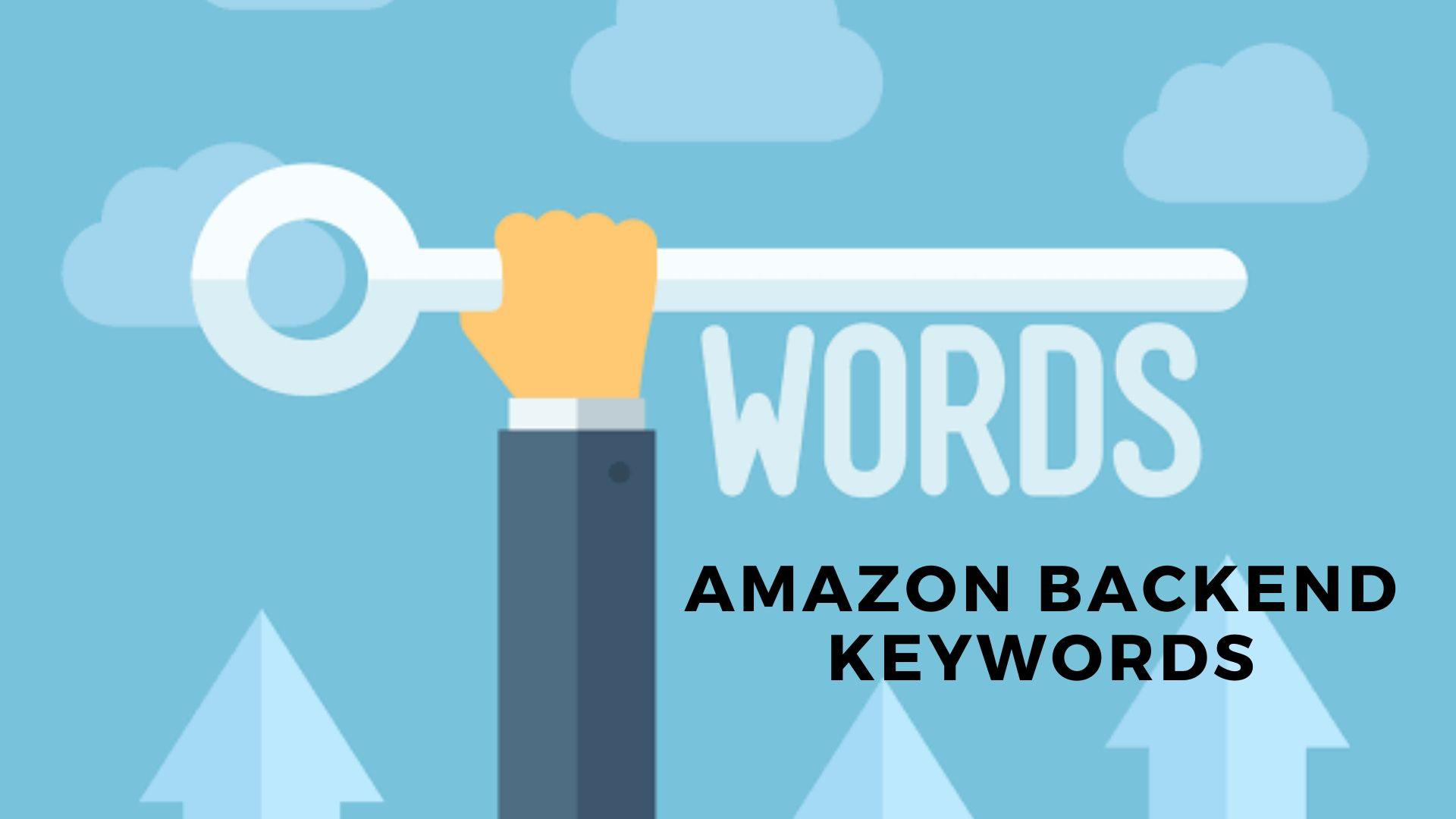 In this post, we will dive into the details of Amazon backend keywords, such as what are they and tips to optimize your backend keywords. Take a closer look for more understanding.
What are Amazon Backend Keywords?
If you're familiar with SEO (Search Engine Optimization), you may have conducted keyword research to find relevant keywords for your business website. Like Google, Amazon also uses keywords to help your products display in search results. In short, keywords are very crucial to find products online on Amazon. But sometimes, you're not able to add a specific keyword to your listing. This is where the Amazon Backend Keywords come in the play.
Backend search terms are hidden keywords that can be inserted into a listing to improve its visibility. Amazon provides backend keywords to help sellers display their products in more search results. It also prevents keyword stuffing into product descriptions and features. Moreover, these search terms are not visible to visitors browsing the product listing page.
What is the Importance of Backend Keywords?
Though there are several benefits of backend keywords for Amazon SEO, the critical importance is – they work like HTML tags. These code snippets, also called HTML tags or meta tags, were used by websites formerly to improve their search visibility.
Both backend keywords and meta tags serve the same purpose. Instead of adding them to the text in your product listing, you can put them on the backend of your website and still rank for them.
Another advantage of backend keywords is that – they make your items more discoverable online. By using these search terms, you can open an opportunity for your FBA business to grab more valuables leads.
Tips to Optimize Your Amazon Backend Keywords
If you select the right backend keywords for your product listing, you will reach more potential clients. Here are some tips that you can follow to stay on the right path towards better keyword selection. Let's take a look at them:
1. Focus on the Most Crucial Keywords
Since Amazon has specified a limit for backend keywords, make sure to use the most important keywords. The right and relevant keywords play an essential part in boosting your Amazon product ranking and earning conversions. The first and foremost thing to do so is – keyword research. To find valuable keywords for your product listing, you need to choose the right tool.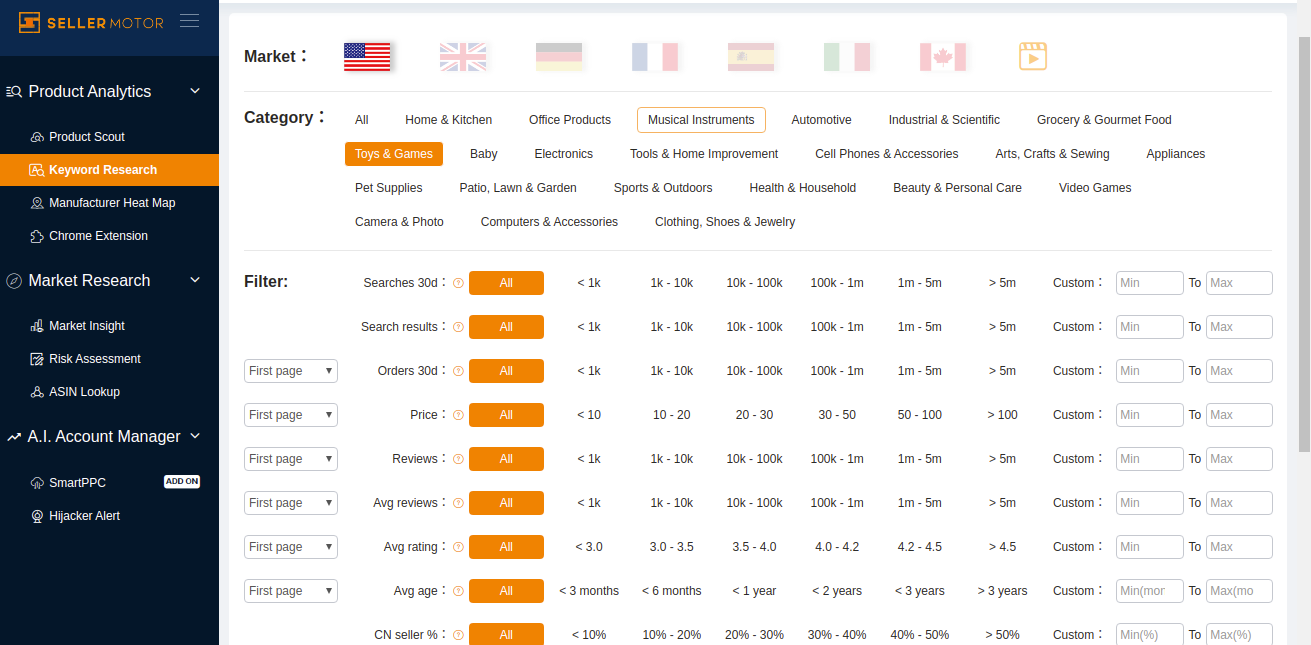 From several keyword research tools available online, you can rely on SellerMotor Keyword Research. This tool helps you in tracking high-relevance and high-volume keywords to enhance your Amazon SEO. It reveals the most appropriate keywords from all of your competitors without making many efforts. All you have to do is – enter a seed keyword and use different filters to discover practical search terms.
2. Try to Use Keywords Sparingly
In Google SEO optimization, your first step is to add your keywords to different places. But, this does not apply to Amazon SEO. Amazon doesn't suggest to use keywords more than once in the listing. If you want better results, you only require to use search terms only once on the backend of the product listing page. It will also help you in saving space that you can use to incorporate other valuable keywords.
3. Track Keyword Performance
One of the most common mistakes most business owners make is – the selection of backend keywords for their listing and never look at them again. If you don't revise your backend keywords, you will never reach the full potential of your listings. So, it is essential to monitor your backend keywords to analyze whether or not they are driving traffic to your listing.
As mentioned above, you can use a limited number of backend keywords, so ensure you're using the best keywords in your Amazon listing. To make sure your keywords are working for your listing, try to track their performance. You can go through your keyword index and rank performance to determine if the keywords are still efficient and useful.
Also, if you think new keywords can work better for your listing, it is recommended to add them to the backend keyword list. However, try not to change the keywords of the main page, especially if your product page ranks well in search results. Otherwise, you will have to make more efforts to earn the rank again.
4. Follow Amazon's Instructions
If you want to optimize the backend keywords to perform their best, it is suggested to listen to Amazon carefully. Amazon offers a list of rules, tips, and guides on how to select backend keywords. If you obey these instructions, you will surely be on the right track to better listing performance. When it comes to backend keywords, Amazon has a few requirements, such as:
● Use relevant keywords
● Ignore brand identifiers
● Keep keywords in a logical order, and more
Conclusion
It is no surprise that keywords are the primary core to find things over the internet. When it comes to Amazon SEO, the use of relevant Amazon backend keywords can make a huge difference in making your business success. Besides, to choose top-performing Amazon backend keywords, you can use the SellerMotor Keyword Research tool. The tool will help you in shortlisting profitable keywords. Once you collect keywords, the next step is to incorporate them into your backend product listings and make your products more visible in search results.
Also, make sure to keep the above-mentioned tips in your mind to optimize your backend keywords for Amazon SEO. If you've other vital tips in your mind, feel free to mention them in the comment section.