Although Amazon FBA is one of the best methods to boost business sales, many brands or sellers face many difficulties, hindering their skills to market efficiently. There can be several reasons behind this, including not being able to change the descriptions of product listings. Luckily, this is where Amazon Brand Registry comes into play.
Regardless of the size of your business, you can enroll your brand with Amazon's Brand Registry and get complete control over your product listings. Like everything else, there are lots of incredible benefits as well as limitations of this exclusive program for all registered businesses.
Whether you know about Amazon Brand Registry or not, in this post, you will come to know everything about this concept. But, before diving into the details, let's discuss what it is.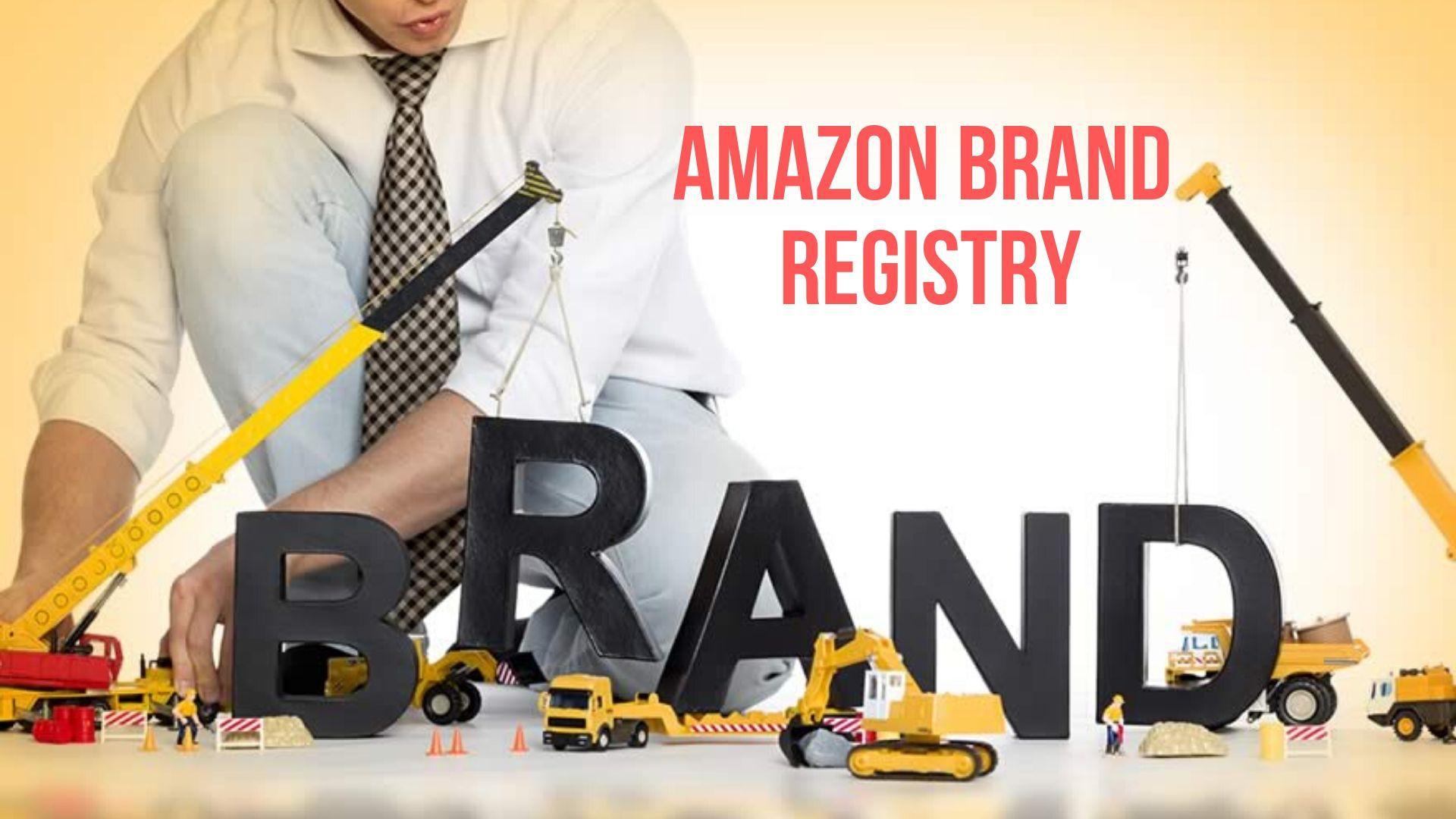 What is Amazon Brand Registry?
Amazon's Brand Registry is a program that is specially designed for business owners to help enroll their brands with Amazon and have complete control of their products. The enrollment to this program is straightforward, which is done at Amazon's Seller Central.
Basically, Brand Registry can protect a registered trademark on Amazon. It unlocks an outstanding suite of features and tools for verified brands to not only protect their intellectual property but also establish their brand presence and expand their business.
Moreover, for complete details about Amazon's brand registry, sign in to your seller account on Seller Central. If you don't have an account, create one here.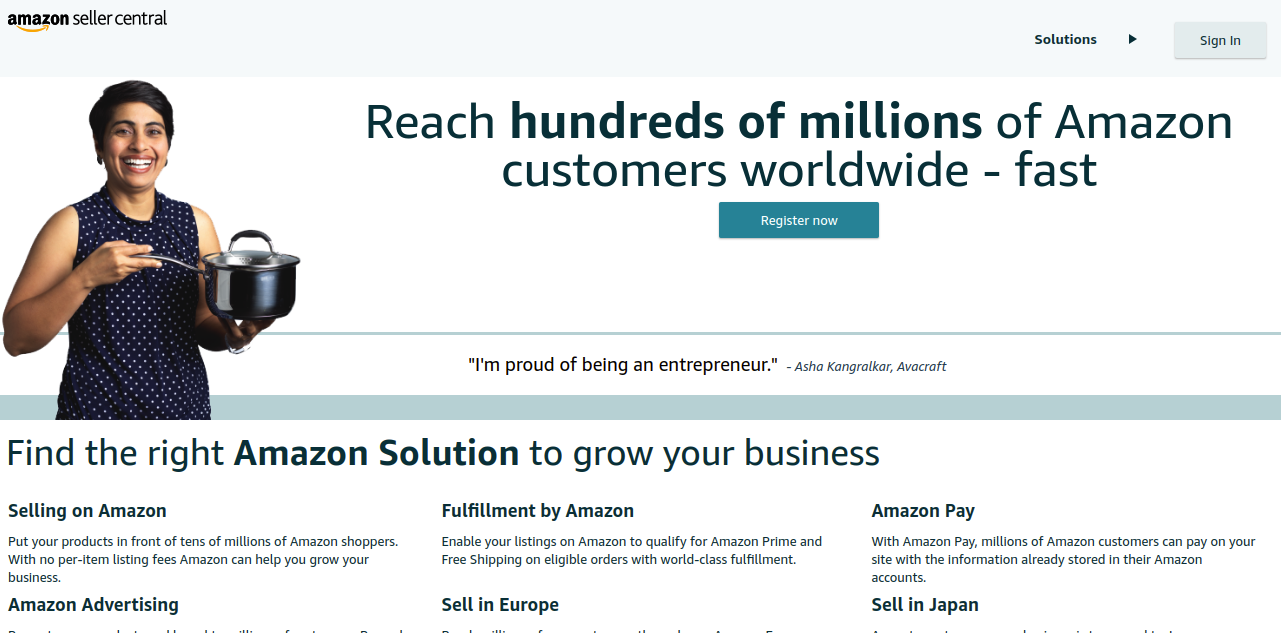 What Can a Seller Get with Brand Registry?
● Improved access or control over product detail pages, like details, images, and titles
● The ability to list items with varying product identifications outside of EANs and UPCs
Who Can Apply to Register in Brand Registry?
● Brand owners
● Manufacturers
● Resellers
● Distributors
● People with written permission from a manufacturer or brand to manage their product details pages on Amazon
What are the Eligibility Requirements of Brand Registry?
The Amazon Brand Registry requirements vary from country to country. For instance, if you belong to the US, here are the things you need to include with your application for successful registration
● An account on Amazon
● The United States Patent and Trademark Office (USPTO)
● Image of the product's packaging with a clearly visible brand name
● Pictures of the product with the clear brand name
● URL of the brand's website
● The ability to verify yourself as a registered owner
What Does it Cost to Register for Brand Registry?
Basically, there is no Amazon Brand registry cost; it is free. The only expense would be enrolling your trademark or business with the relevant country.
What are the Benefits and Limitations of Brand Registry on Amazon?
Now that you know the necessary details about Brand Registry let's talk about the benefits and limitations associated with it.
Amazon Brand Registry Benefits for Your Brand
1. Protect Your Product Listings from Other Sellers
Worried that a third-party seller will make changes in your product listings? Forget about it. Brand Registry delivers added protection to your products against other sellers. It not only gives you the authority to analyze how your products will appear but also provide control over the marketing of your products. Here are other product protection measures that come with brand registry:
● Products that use your logo or trademark but are not yours
● Pictures with the trademark that do not show your brand
● Product listings that use your brand name fraudulently
2. Boost Your Product Sales
Improved business sales is another perk of Brand Registry with Amazon. It works continually to help registered brands in increasing their sales and maximizing conversion rates. Though many owners don't notice immediate results in their revenue, it is worth applying in as registration is free.
3. Provide Access to Proactive Search and Report Tools
Being a digital marketer, you may know the importance of having access to useful resources. Luckily, Brand Registry provides access to multiple reporting and searching tools that make it more simple and easy for you to keep track of your products and optimize your FBA business.
For instance, you can use the image search tool of Brand Registry to determine which or how many listings (third-party sellers' listings) on Amazon have used your logo. Overall, all the tools provided by Brand Registry makes it easy for you to keep your brand protected.
4. Extend Your Ad Options
When you become a registered member of Brand Registry, you also unlatch sponsored brands. This ad format enables your brand to advertise around 3 products. Also, sponsored brands feature your brand name and logo, which can help assist you in increasing brand awareness.
These are some of the main benefits of enrolling with Brand Registry. Besides, other benefits of this program, include:
● Ensures that details given about your products are accurate
● Enhances your brand content
● Helps to list your products without EANs and UPCs
● Eliminates or discards bad listings
● Assists in creating different product variants
● Ensures that customers read the right information about your products
● Provides guided instructions to find and report a potential infringement
Amazon Brand Registry Limitations for Your Brand
As you know, everything in this world comes with some upsides and downsides, so does Amazon Brand Registry. One major limitation is that registering as a trademark with Brand Registry is a little time-consuming. Also, many brand owners have experienced issues while adding their business logos and packagings on Amazon.
Conclusion
It is no surprise that Amazon Brand Registry plays an essential role to skyrocket the sales of your online FBA business. Hopefully, this post will come in use for you, and you will finally decide whether or not to join this scheme. However, this program will:
● Offer you expert assistance in resolving your problems
● Deliver your necessary tools for efficient content creation and sales
● Improve the visibility of your products on Amazon
● Engage more and more clients with interactive media and storefronts
Overall, if you want to take your online brand on Amazon to the next level, it is suggested to enroll in the Brand Registry scheme today.