With a vast competition in the Amazon marketplace, sellers have to keep trying new tactics to approach more and more people and encourage them to buy their products. This is where Amazon Product Copywriting skills play a huge role. The style of language, phrases, and words you use in your writings make an impact on how you connect with your audience and influence their purchasing decisions.

Being an Amazon seller, one of the most prominent factors for your FBA business success is having an Amazon description that sells. That's why it is essential to understand how to curate engaging Amazon product descriptions.
In this post, we will talk about how to write an Amazon product description that can boost your business traffic and sales. So, continue reading the post for details.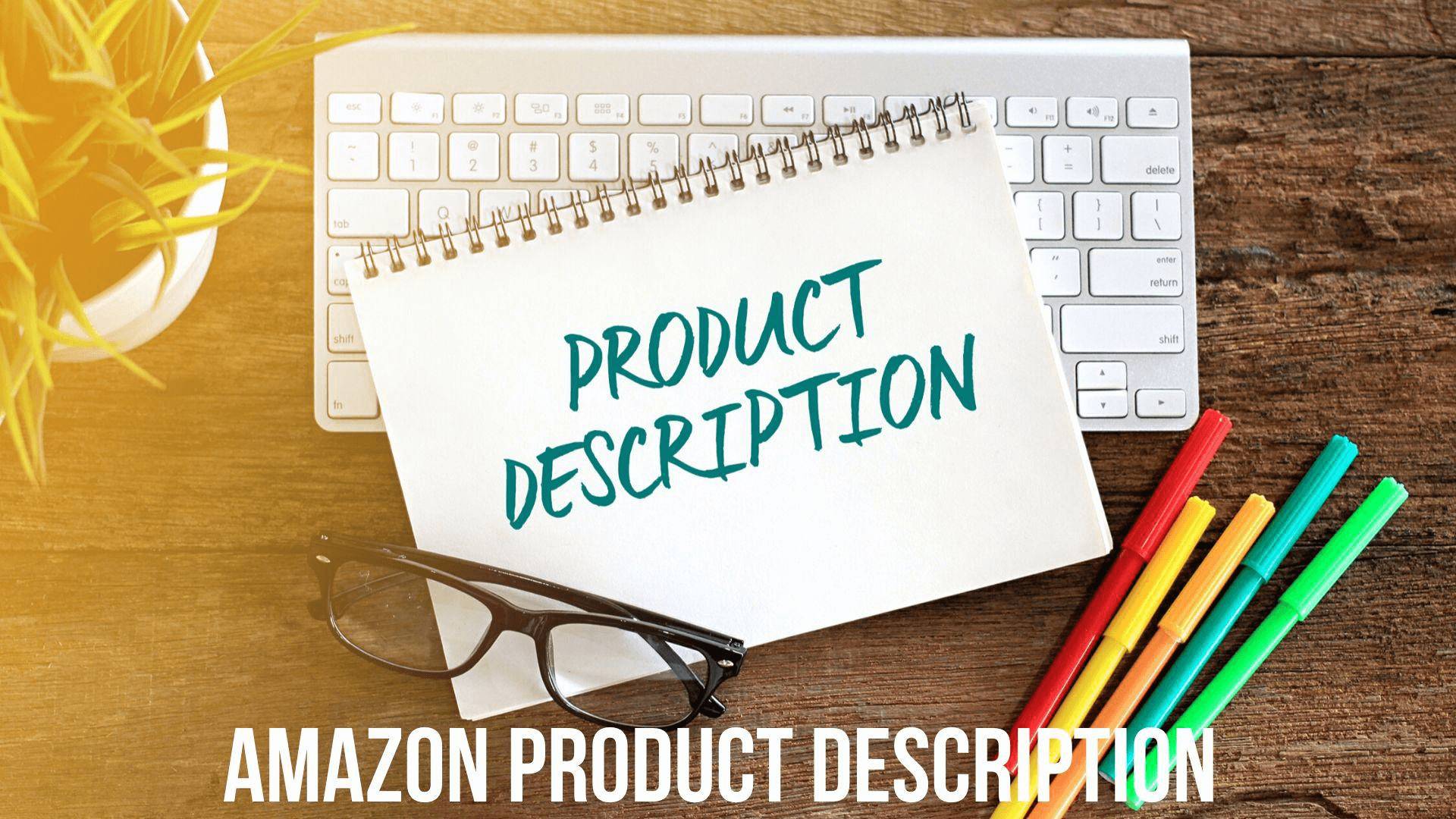 Preparation for Writing a Unique Amazon Product Description
Most sellers do not put much effort into writing product descriptions. If you're doing the same, then you're definitely making a mistake. If you want to boost your business sales, then you should focus on writing compelling product descriptions. Here are some steps you need to follow to write perfect, converting Amazon product descriptions.
1. Know Your Target Audience
Knowing your prospective customers is the first thing you need to do before making efforts to connect with the audience, build trust among them, and convert them into your clients. To write engaging descriptions, it is essential to gather enough information about your target audience first. When you know your visitors better, you can connect with them well. To know your audience effectively, you need to consider the following details:
● Client Experiences: Determine how do people use the products you're selling - you may search for blogs and YouTube.
● Client Reviews: The wants, concerns, and likes or dislikes of customers. Check reviews on your competitors' product listings.
● Demographic Trends: Gender, interests, lifestyles, and income of the users.
The information you collect is the base of creating captivating product descriptions. Remember, the best product descriptions communicate directly to your ideal consumers, using language they would understand and use.
2. Understand the Mind of Your Buyers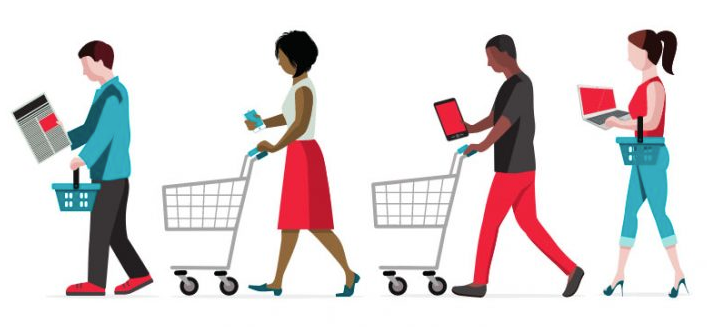 When you're on the position of a seller, it can be a little challenging to think from a customer's perspective. But, if you want to boost your business sales, you need to get into a buyer's frame of mind. To know the point of view of your customers, go shopping on Amazon, and then reflect back on the following elements:
● What did you like about a product, and why did you click it?
● Why did you end up purchasing it?
● What things stood out from the rest?
Buyers go through a similar experience when they browse your product collection. This insight can help you in understanding their exact purchasing process and decisions.
3. Pay Attention to Keyword Research
Keywords play a crucial role in writing persuasive, high-quality Amazon product descriptions. Search terms are something that visitors use to search for products they want to purchase. It is essential to do comprehensive keyword research as you have to weave them into your Amazon description for high ranking.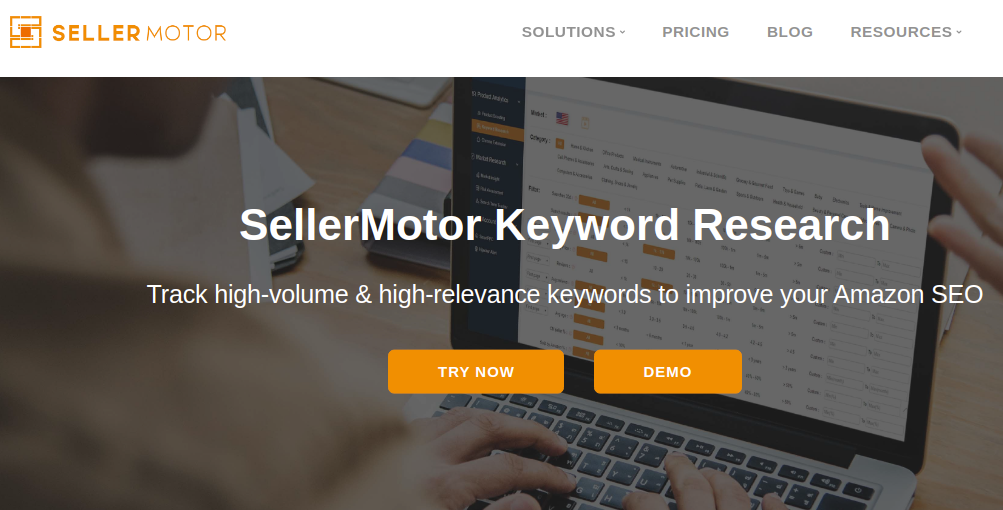 To determine high-relevant and high volume keywords to boost your Amazon SEO, you can use our SellerMotor Keyword Research tool. It can help you in revealing the most relevant keywords from your competitors. List down most-demanding keywords by using this tool, use them into your product descriptions, and attract as many people as you can to buy your product.
Best Practices for Creating Amazon Product Listings
Amazon Product Description Title

The motive of your title is to get attention and clicks from your audience. While creating titles, you need to keep the following things in mind:
● Avoid keywords stuffing. Consider using only 1 to 2 keywords in your title to maintain Click Through Rate.
● Focus on the Amazon title character limit. As per Amazon, the title limit is 80 characters, so try not to exceed this limit.
Bullet Points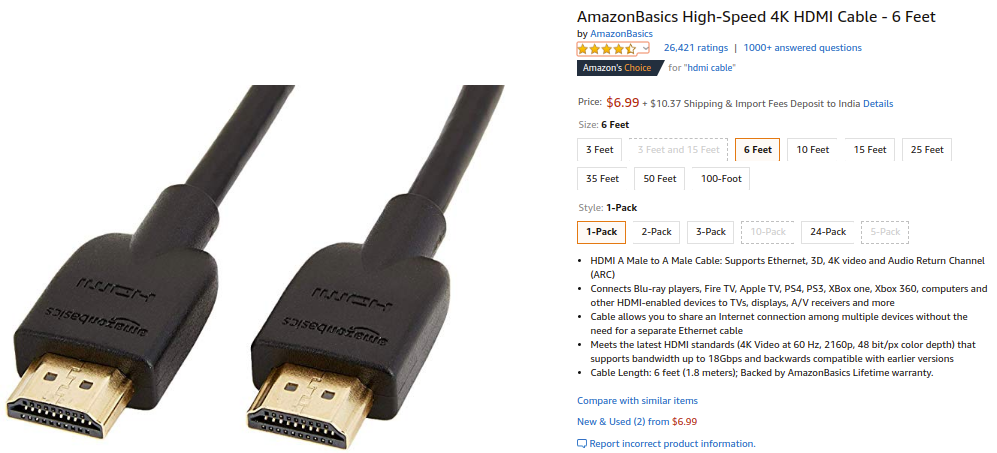 Bullet points in product description should show the best features of the product. While curating bullet points, follow the things:
● Be clear and concise
● Ensure to build powerful bullet points
● Relate to the lifestyle of your customers
● Appeal directly to clients
HTML Formatting
If we talk about the formatting of Amazon product descriptions, Amazon is restrictive and doesn't provide much help. While uploading the content, you need to insert the HTML code manually; otherwise, you will end up with a big text size which is not user-friendly.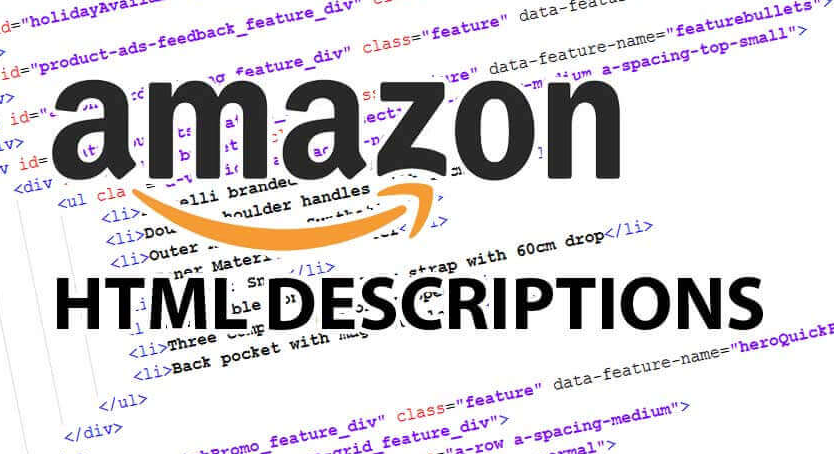 Amazon Copywriting and Product Description Template
The Amazon product description template you choose reflects how your product description will look to your visitors. That's why it is mandatory to pick an appropriate template depending on your product type and size.
Besides, there are lots of other details you need to keep in mind while writing your product descriptions. So get a little creative and let your personality shine through your amazing writing skills.
Keep in mind that your audience considers purchasing products from sellers they like and trust. As a result, you need to consider the following details while writing an engaging Amazon product description.
● Determine your target consumers by relating to them personally
● Highlight the significant benefits of your products
● Overcome your customers' objections by contacting them directly
● Address their complaints with your satisfaction & money-back guarantee
● Close your description with an active call to action and encourage the visitors to buy your products
Conclusion
Amazon is the largest eCommerce platform that stock millions of products. And the details mentioned in the post are all you need to create a great Amazon description that can help you in engaging traffic and converting visitors into permanent consumers. Also, try to directly interact with your visitors as much as you can to address their interests and concerns. Put all these things together, proceed further, and start writing Amazon product descriptions that can boost traffic.
Still, have any questions or suggestions on writing product descriptions for Amazon? Feel free to share your thoughts with us and our audience in the comment section.