As we all know that trying to achieve those initial reviews on Amazon for your product is very much tasking. You will definitely need to sell your products in order to earn reviews and also have reviews so as to make more sales. This is one of the difficult cases that has caused most sellers to search for a better means of getting those reviews they need. In a quest to make things easier for its dealers, Amazon observed the hitch and emerged with a solution - Amazon Early Reviewer Program.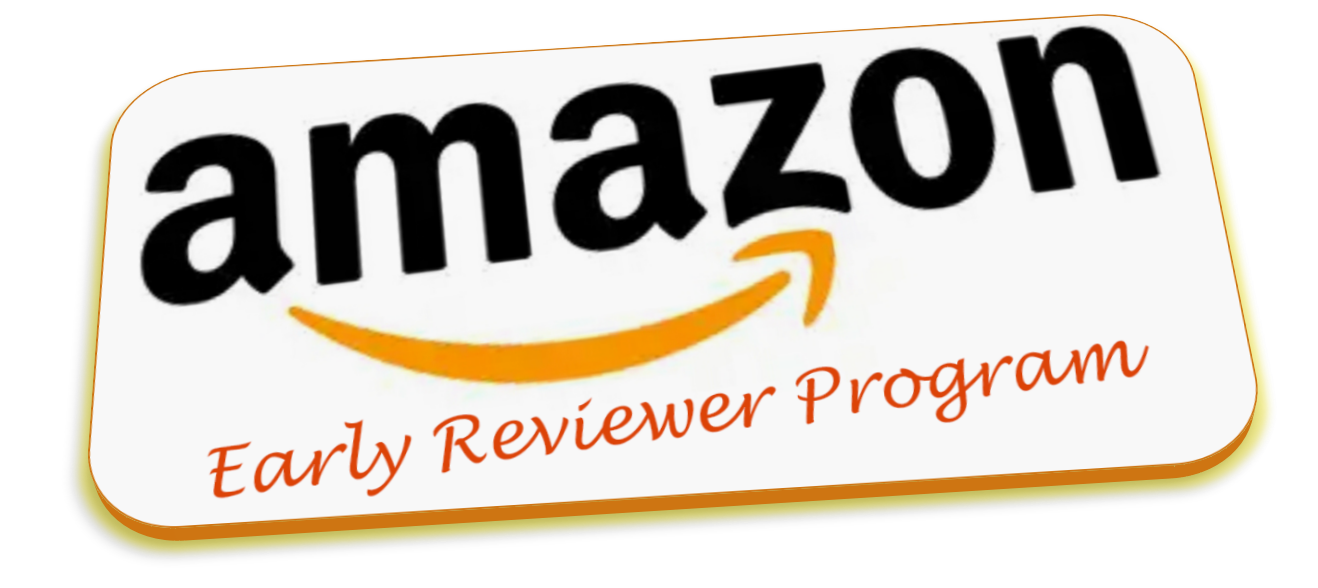 What this program is all about?
The Early Reviewer Program was introduced to help sellers on Amazon acquire those reviews for their products genuinely. It commenced after the ban of incentivized reviews. It came to a point that shoppers could not distinguish between genuine reviews and falsified reviews on a product they want to purchase.
Both the sellers and the buyers gain in this program because while the buyers are compensated for sharing their opinion on the product, the seller's product is getting popular with authentic reviews to show for it. Also, other shoppers will be able to easily differentiate a good product from a bad one. The experiences shared by customers during this program are differentiated and tagged with an orange badge.

How does the Early Reviewer Program work?
The aim of the Early Reviewer program is to elicit authentic and honest reviews. Amazon will contact a randomly selected buyer of the participating products and ask them to provide a review. In return, the buyer will be compensated with a small reward in the form of a $1 - $3 Amazon voucher, regardless of whether they've given a positive or negative review.
The following criteria apply for U.S. sellers:
The product must have less than five reviews

Amazon charges a fee of $60 per SKU for participation

The price of the product must be $15 or more

The product will remain in the program for 1 year or until 5 reviews are generated
5 Things you must know about Amazon Early Reviewer program
These are a few important facts you should know about the program before learning how to join the early reviewer program:
1. Brand Eligibility
The products must be a part of the Amazon Brand Registry. Amazon Brand Registry helps you to protect your intellectual property and create an accurate and trusted experience for customers on Amazon. The Amazon Early Reviewer program is currently available to only US-brand registered sellers, and you may be qualified to apply the Amazon Brand Registry if you own an active registered trademark for your brand name that appears on your products.
2. Product Price and Reviews

Knowing that it is not all products both new and old are eligible for enrollment at Amazon. However, for a product having Amazon Standard Identification Number (ASIN) to be eligible for enrollment, the product must cost at least $15 or more but not less than $15 and should also have few (less than five reviews) or no reviews at all.
3. Payment for Every Amazon Stock Keeping Unit (SKU)
The fee for the program is $60 for each eligible Amazon SKU. As a seller on Amazon, you have to be mindful of any payment for your Stock Keeping Units (SKU). For every SKU enrolled in the Amazon Early Reviewer program, a seller will be charged $60 per SKU to take part in the program and the product will have to remain in the program until it reaches five (5) reviews or until one-year passes.
That is, if a seller is enrolling 10 different SKUs in the program, then he/she will have to pay $600 once the program has helped you gain at least one review for the enrolled Stock Keeping Units (SKU).
Amazon will gather reviews for 1 year or until five reviews are collected for the product through the early reviewer program.
4. Restriction of Sellers to Influence Reviewers
Sellers can choose the products they want to enroll in the program, but they can't choose the reviewers. Sellers cannot influence the quality of rating or review in any way and are not permitted to send email to customers requesting for their reviews. The e-commerce giant does not make any changes or delete reviews of involved buyers. This continues to be true as much as they work in accordance with the policy of the community.
5. Community Rules and Regulations
For leaving an honest review, shoppers will be rewarded with an Amazon gift card ranging from $1 to $3. The review should comply with Amazon's community rules to be eligible for a review. These rules and regulations practically bring about respect and recognition to the product under review. Let's say, for example, content that is defamatory, untrue, inappropriate, or sexual is not allowed. It may be deleted or declined.
Writing reviews about your own products and services or your rival's are also very much prohibited.
As stated earlier, only buyers who were randomly picked and has not been insolent can receive the incentive. Amazon rewards such buyers who truly contribute to the Amazon community, including sellers and shoppers.
The benefits of using the Amazon Early Reviewer Program?
Generating the initial reviews for new products on Amazon is a problem for both the sellers and also for Amazon itself. For products not having any review, it will probably not attract a buyer. The implication of this is that Amazon will receive little revenue, as a result of their cut of the seller's sales through their seller fees and FBA fees.
However, ever since the ban on incentivized reviews, sellers increasingly turned to spamming customers with follow-up emails asking for product reviews. With the Early Reviewer Program, Sellers are offered a new way to generate initial reviews, decreasing the incentive to spam buyers with those emails.
The Amazon Early Reviewer Program can demonstrate to be helpful for sellers looking to accumulate reviews for their new products, but also clearly beneficial for Amazon itself.
Conclusion
Amazon Early Reviewer Program is a genuine means of generating those initial reviews for a new product. These reviews are very essential in driving sales bringing in more traffic as Amazon shoppers rely on reviews from fellow customers to buy a product. It is undoubtedly an effective investment that every seller must look into while launching a new product.