It is no secret that the competitive landscape on Amazon is becoming increasingly fierce. Sponsored Product (SP) ads used to be a critical tool to acquire extra traffic to come out on top of your competitors, but the cost of SP has gone up significantly in the past year, so much that it has become unaffordable for some mid-tier sellers.
Recently, Amazon announced the beta launch of a new advertising tool called Sponsored Display, offering another advertising solution to sellers and vendors.
What is Sponsored Display (SD)?
In a nutshell, SD is Amazon's version of off-site retargeting. It targets customers who viewed your product but haven't made the purchase, showing them your product on Amazon's partner network for a chance of regaining their attention and higher possibility of conversion.
Unlike other retargeting ads, including Amazon DSP's retargeting ads, SD can run on a CPC model, meaning you're only charged when a potential returning customer clicks on an SD ad.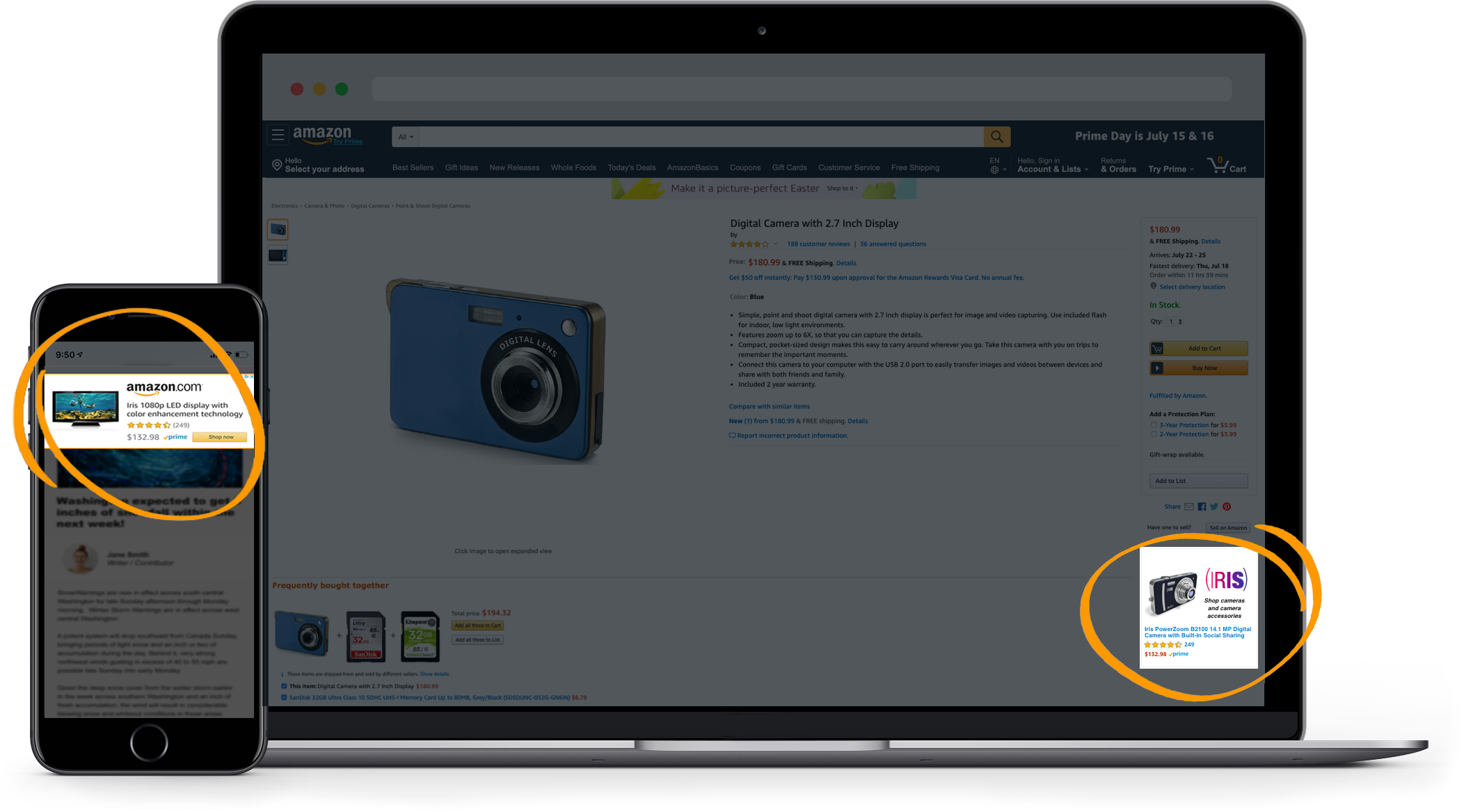 SellerMotor participated in the beta test of SD for the past 4 months. From the various types and categories of sellers we sent for the beta test, we can observe certain patterns for a seller to perform well in SD ads.
We will share performance details and our findings in a later paragraph.
What're the advantages of SD?
First of all, SD's targeting allows you to expand your reach beyond Amazon. With Amazon's millions of partner network, your potential customers will have nowhere to hide.




Second, unlike SP which targets customers who search for certain keywords or views certain product listings, SD focuses on the high potentials—the buyers who have visited YOUR product. Provided that your product is competitive to a certain extent, SD usually has better conversion metrics than SP.
Third, SD is very easy to set up. Unlike SP, there's no need to set up targeting (keyword or ASIN), and unlike DSP, there's no minimum spending requirement. Setup 3 things: product, budget and bid and you're good to go.
How to use SD on SellerMotor?
SD is now supported on SellerMotor. It can be set up in seconds:
1. Log into your SellerMotor account and navigate to SmartPPC on the left side of your screen.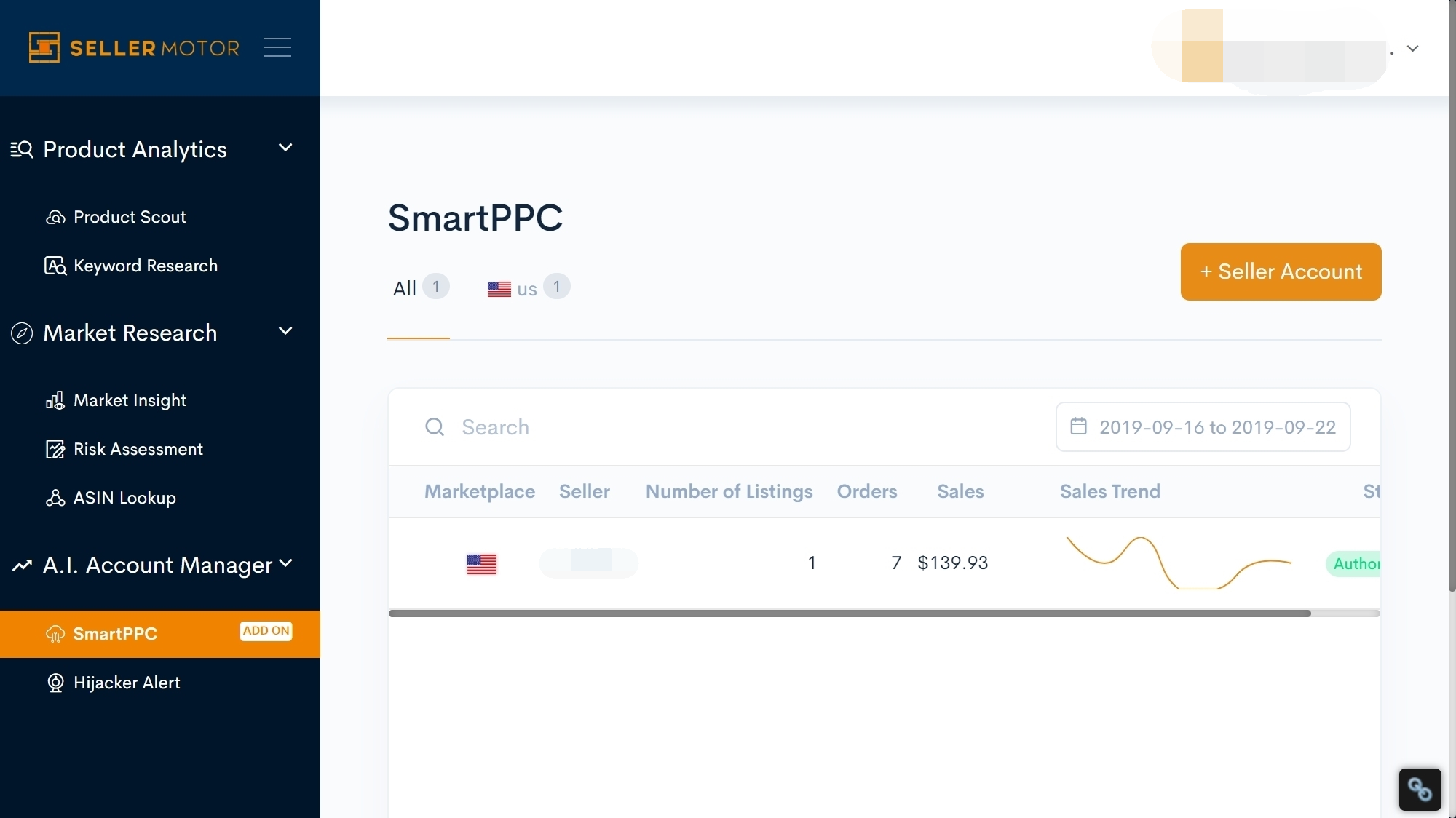 2. If you're using SmartPPC for the first time, you'll need to authorize us via API and answer survey questions regarding your overall advertising goal.
3. If you're a returning SmartPPC user, when you click into a product, you'll notice a new tab on the user interface called "Sponsored Display Ads". In this new tab, you can set the bid and budget for the product and view visualized performance metrics for its SD ads.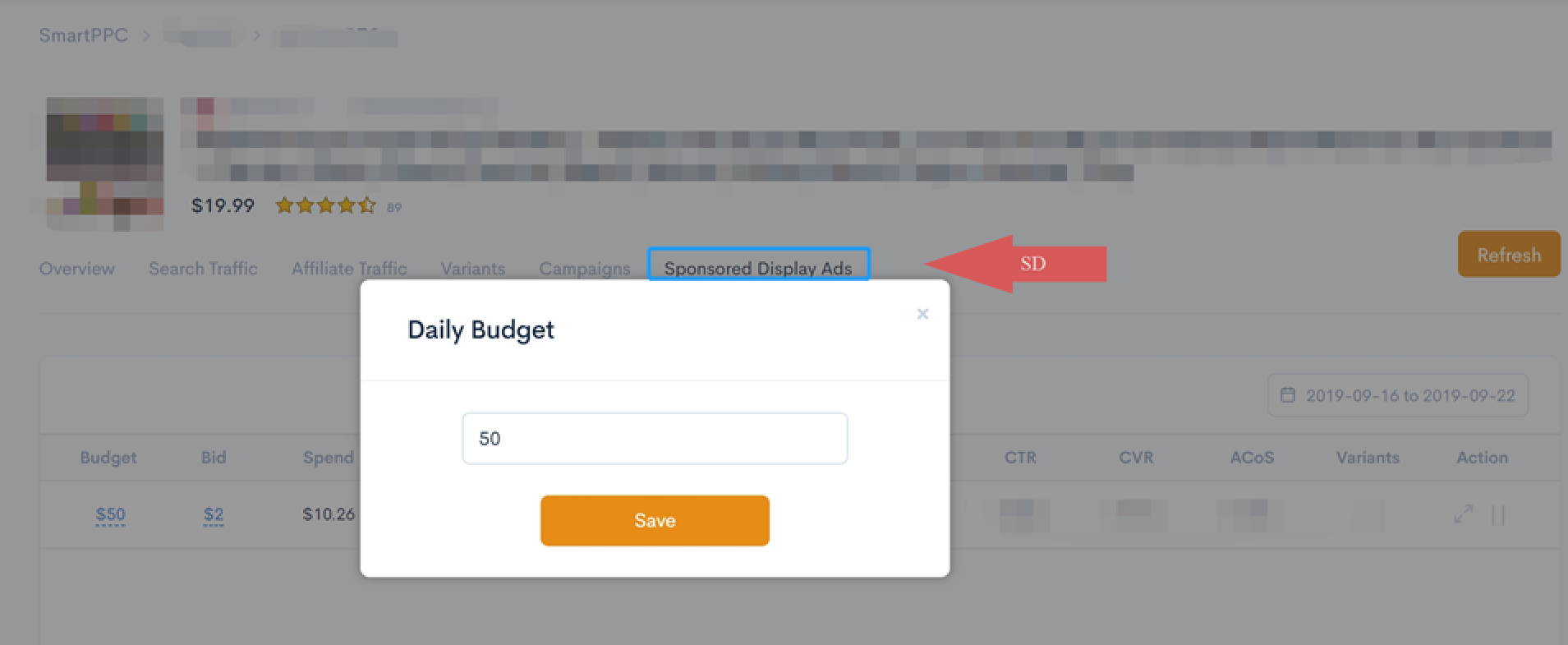 How did SD perform?
Some of SellerMotor's advertising clients participated in the beta program for SD for various length of time through the last 4 months. And some of these clients have shown strong performance metrics.
'The Sponsored Display beta program brought us high-quality traffic at an unbelievable low cost. Compared to some of our previous ad campaigns, SD generated double the traffic with less than 10% of the cost.' Said Steven Thuyen, e-commerce manager of Zyllion.
What are the implications?
Through the beta program, we have gained some insights into what products might perform better on SD. However, we must clarify that this finding might be limited due to the data size and length of the beta program.
1. Just like SP and DSP, SD is limited by the nature of e-commerce ads. If your product lacks competitiveness in its quality (both product quality and listing quality) or price, it's less likely that SD is going to help you.
2. For products with a higher conversion rate, SD has a significant impact on boosting both traffic size and conversion.
3. For products with a higher price point, SD is more likely to perform better.
4. For products that require careful consideration, such as health-related products or products that you'll be using for a long time, SD is more likely to perform better.
Conclusion
For the past year, the cost Sponsored Product (SP, or PPC) ads have increased significantly. The release of Sponsored Display (SD) seems natural and inevitable. From our study, it seems like getting into the wave can be highly beneficial for certain sellers, and we do recommend sellers to at least test it out. As a world leader in e-commerce advertising, SellerMotor will continue to publish tips to optimize SD and best practices to run SD in conjunction with SP.