In this competitive marketplace, all Amazon sellers are trying to be more compelling as compared to their competitors to reap the most profit. However, to gain as many benefits as possible, sometimes sellers may lead to break or bend the rules. To detect rules violation, Amazon has drawn a line, known as Amazon TOS (Terms of Service).
Amazon's Terms of Service helps Amazon in taking fair and unfair decisions on whether or not a seller has broken the rule. Commonly, this term is also called prohibited seller activities.
If Amazon catches you violating regulations and conditions which are determined by TOS, you can get into big trouble. To keep yourself away from using forbidden tactics and strategies, you need to understand what actions can violate Amazon's terms and conditions.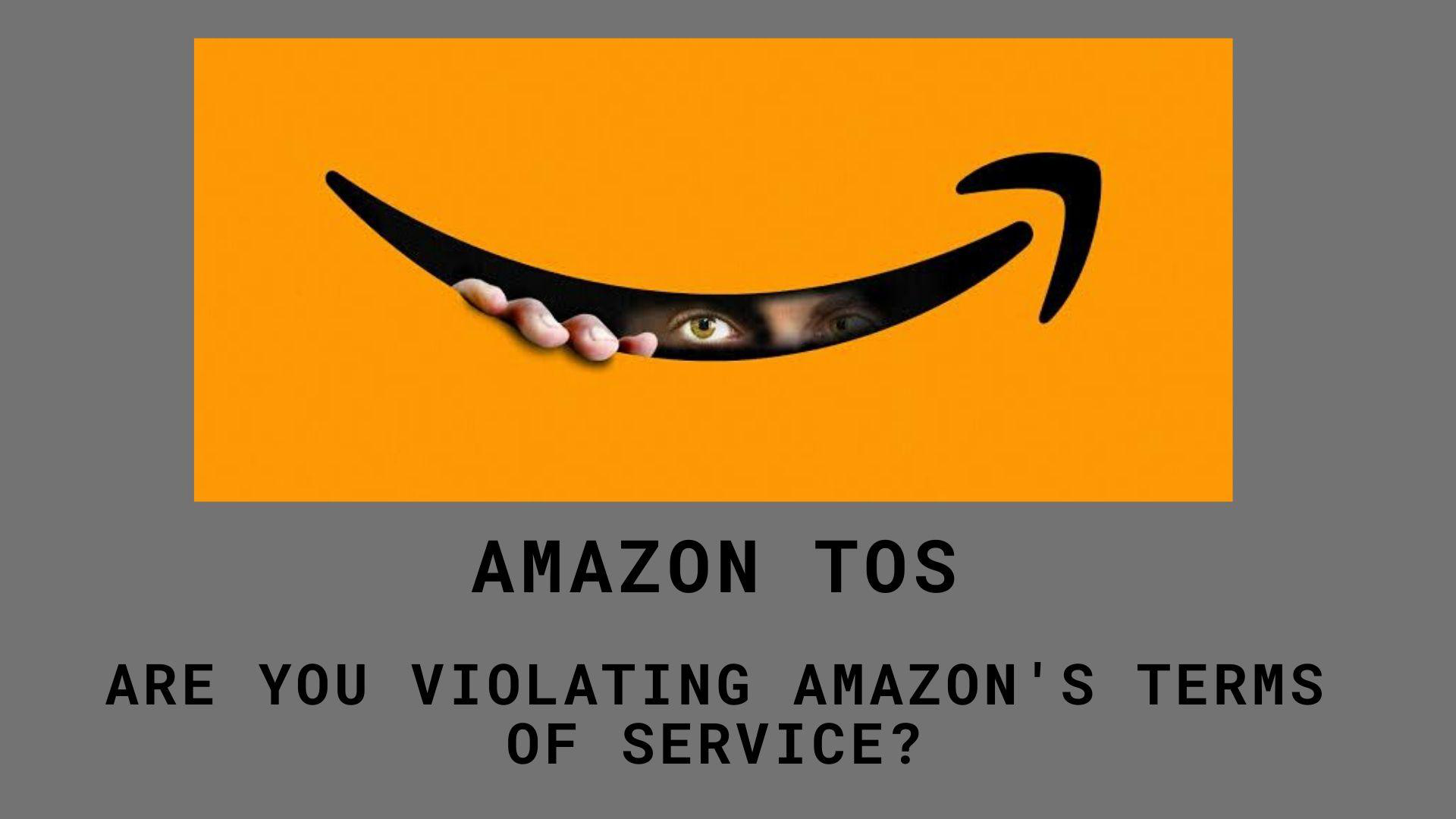 In this post, you will get to know all the necessary details on Amazon's TOS, including who should follow these rules, consequences of disobeying regulations, and more. Continue reading for detailed information on Amazon's terms of service and make the most out of your efforts.
Who Should Be Concerned about Amazon's Terms of Service?
Anyone who has a seller account on Amazon requires to be concerned about and follow Amazon seller terms of service. This list includes:
Online and retail arbitrage sellers

First-party sellers

Reseller

Agencies

Brand owners and more
Basically, all businesses that make use of Buyer-Seller Messaging service require to be well aware of what they can or what they can't do with the service.
What Troubles Can You Face on Disobeying TOS?
Amazon has created the terms of service section to protect you as well as your customers. Generally, these banned seller actions and activities are built to maintain the selling process that is fair for sellers of both services & products and safe for all online shoppers. On disobeying or breaking TOS, you could face one or more of the following problems:
Amazon can ban your business and products

Amazon can hold your payments

Immediate removal of all reviews from the particular product (failed to fulfill TOS)

Blocking the product from receiving ratings or reviews in the future

Instant delisting of the good from Amazon

Legal action against the seller and more
General Guidelines on Prohibited Activities and Actions
The Amazon seller TOS is for most products and services on Amazon, whereas some items and services may have additional policies

Avoid using brand names that try to trick buyers

Do not try to send customers away from Amazon

Never send marketing emails to the consumers

You can curate and send emails only using Amazon's messaging system

Do not misuse your customers' contact information

Do not try to disobey Amazon's system

Never cheat for receiving good reviews

Do not abuse the search engine

Do not abuse the A-to-Z guarantee

Never cheat for sales rank

Do not match or list against pre-orderable media items

Do not build duplicate product listings

Do not increase rates after the transaction is done

You should only have one Amazon seller account
How to Get to Know Amazon's Seller Terms of Service?
To access the TOS, first, you need to log in to Amazon Seller Central. Once you sign in successfully, you can find the terms of service by making a few clicks. First of all, click on Help, then Manage Orders, then Reference, and then finally, you will find Communicate with Buyers Using the Buyer-Seller Messaging Service. Remember, you need to have access to Seller Central to know TOS.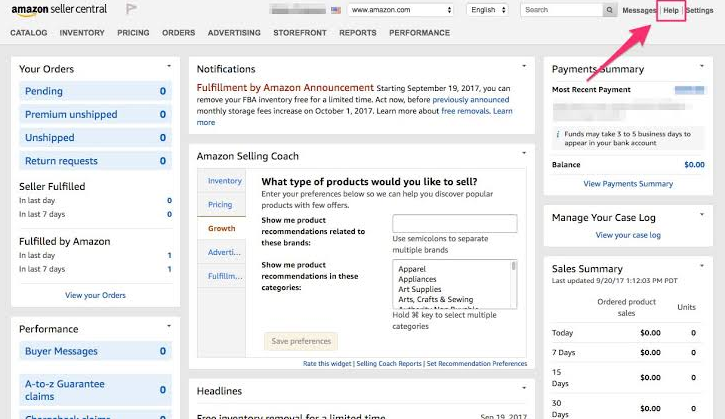 Is Amazon's Terms of Service Complicated?
Most people think Amazon's terms of service is complicated as it consists of multiple terms and conditions. In Seller Central, there are around 17 separate sections, and each of them includes various subsections.
But in reality, the TOS of Amazon is quite concise and brief once you find what you're searching for. According to the Guidelines for Contracting Shoppers section, if you're sending a permitted email to your buyer, your message cannot contain:
Links to Amazon storefront or detail pages

Links to any sites

Any promotional or marketing stuff

Sellers logos if they display or include a link to the seller's site

Any promotions for referrals or additional items to third-party advertisements and products
What Actions Can Violate Amazon's Seller Terms of Service?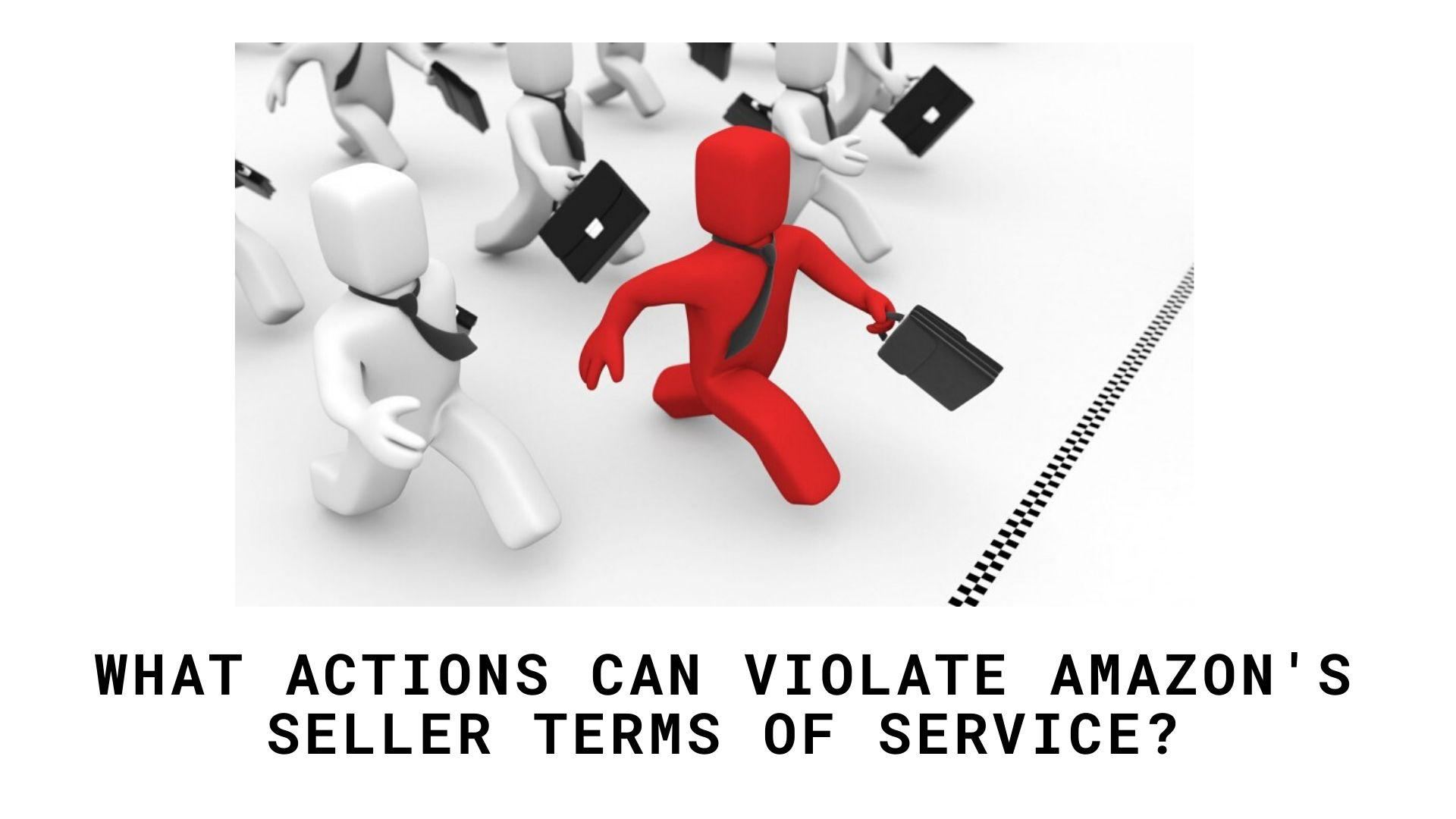 In this section, you will get to know about the actions that may lead you to violate Amazon's terms of service. It will be considered a violation, if:
A seller posts a review for his own or opponent's items.

An Amazon trader/seller asks third-parties for reviews in exchange for rewards, discounts, compensations, and more. The same is for taking Help from websites that sell feedback and reviews.

A seller provides a refund or reimbursement to people for posting positive reviews on Amazon's messages, on different social media channels, and third-party services and sites.

A seller asks family members and employees to post positive reviews for his products and negative reviews for competitors' goods.

A seller requests a client to change or remove his/her negative review.

A seller builds a relationship between several goods for manipulating customers' feedback and boosting rating with review aggregation.

A seller tries to manipulate people for altering or posting negative reviews for opponents' services and products.

A seller forces clients to send positive feedback to Amazon for their products.

A trader requests for positive reviews in follow-up emails.
These are some significant reasons that may lead you to account suspension and ban from Amazon's side.
Conclusion
Amazon's TOS is often inconsistent, and you may receive mixed messages based on which section you're going through. To be extraordinarily careful or to avoid violating Amazon's terms and conditions, you must read all the guidelines of TOS on Seller Central thoroughly and attentively.
If you've any suggestions or doubts on Amazon's terms of service, feel free to talk about them with us.