The fast penetration of Internet in the past two decades has profoundly transformed the paradigm and practice of international trade. With the rise of global ecommerce platforms such as Amazon, merchants today from one country can conveniently post product listings on these platforms and sell products to consumers in another country. The phenomenon of what is so called cross-border ecommerce has unleashed a huge momentum for the economic growth of many countries including China.

Amazon, founded in 1994, is indisputably the largest global ecommerce platform. It is also the world's largest internet company by revenue, with 177.86 billion US Dollars collected in 2017. Amazon currently has 13 marketplaces in Americas (e.g. US, Canada), Europe (e.g. UK, Germany), and the Asia-Pacific (e.g. China, Japan), covering over 180 countries. A growing number of online brands and sellers have leveraged Amazon's global scale in terms of state-of- the-art logistics and marketing capabilities to sell to hundreds of millions of new customers.

China has quickly joined this army of cross-border ecommerce on Amazon, with its well- established manufacturing capabilities and cost advantages. In the year of 2017 alone, over 250,000 Chinese sellers joined Amazon, and approximately 25% of the 2 million Amazon sellers are based in China. While new opportunities arrive for many Chinese brands, competition further intensities.

Our case focuses on the product category of hair dryer, a beauty care product. Up to Nov. 8, 2018, we find 1615 active product listings. Each product listing is given a unique 10-character number, as known as ASIN (i.e. Amazon Standard Identification Number). Figure 1 provides a snapshot of the product listing from a Chinese brand of hair dryer called MHU Ceramic Hot Air Brush & Volumizer. The listing includes product details with the ASIN and pictures. Along with the product information, the listing displays the selling price, shipping method and promotion information. In this example, the product is sold for $32.99 with $2 coupon. In addition to the product information, consumers can also access review information such as rating and number of reviews.

Data are provided by Sellermotor.com, and include information for the identified 1615 active product listings related to hair dryer. Table 1 provides the variable definition. Competitors come from name brands such as "Revlon" as well as many unheard brands. These brands are associated with different countries such as United States (US), Germany(DE), France (FR), China (CN), Japan (JP), Hong Kong (HK), etc. On performance, we find the best seller ranking (BSR) of each ASIN. The smaller the BSR, the better the ASIN sells. We also have the information of estimated daily sales volume and revenue. Consumer reviews are expected to affect the sales ranking, and they are measured in terms of valence of reviews (i.e. rating) and number of reviews (i.e. volume).

Finally, we have product related information. We know the time since the first day listed on Amazon (i.e. Days on Shelf). We have the product title information. We also know the type of Buy Box seller. The Buy Box is a point of purchase on Amazon's site. The Buy Box appears at the top right hand side of the product listing page and makes the seller's offer significantly more visible to Amazon customers. It is the first choice for customers looking to purchase an item and having product in this box is an obvious advantage. On Figure 1, we can see an example of Buy Box on the right hand side circled in red. When a customer presses this, they are purchasing the item from whichever seller has "won" the Buy Box. The variable "BB Seller" indicates the type of sellers who has won the Buy Box. "BB Seller" takes the value of NO, Amazon, FBA and FBM. "No" indicates that no one has won the Buy Box. The other three indicate that the Buy Box is won by Amazon, a seller fulfilled by Amazon (i.e. FBA), and a seller fulfilled by the merchant itself (i.e. FBM) respectively. Amazon is a hybrid of market place and merchant, and they also sell products. Amazon also offers services to sellers to fulfill their ordering and delivery in exchange for a fee. Amazon has designed rules to determine the winner of Buy Box.

Sellermotor.com was able to use additional information source to identify the country for 1158 ASINs. It is of a particular interest to see the market position of Chinese product listings. Using the command of creating a pivotal table in excel, we report the summary statistics of the listings by country in Table 2. Among the 1158 listings of hair dryer products, 273 come from Chinese brands, accounting for 24% of the market. The average best seller ranking of the 273 Chinese product listings is 274087, which is 30% higher than the average ranking of this cohort. In comparison to the cohort average of this product category, we find that Chinese products join the Amazon platform later, charge a lower price, and generate less favorable reviews.

Regression analysis is conducted to help understand drivers of best seller ranking (BSR). Results are reported in Table 3, revealing several important insights.
First, as expected, ranking value goes up as prices increases, suggesting that higher prices hurts sales ranking. Since review rating and volume are indicators of product quality, they are found to improve sales ranking. Comparing the magnitude of t-stat of coefficient estimates of price vs. reviews, we find that reviews are more important drivers of ranking than price. Considering the market position of Chinese products of hair dryer as being lower price and lower quality, the recommendation is to improve on product quality and reviews, because they have more contribution on ranking than price.

Second, time since first being listed on Amazon (i.e. Days on Shelf) is found to have a significant and positive effect on the value of ranking. This positive effect suggests that older product listings tend to hurt sales ranking in the category of hair dryer, which contradicts with the conventional belief that more established products tend to do better in the market. This finding may indicate that the hair dryer product category rewards new product listings, inviting opportunities for new sellers in this category.

Third, based on the variable "Country", we have created a dummy variable to indicate if the ASIN is a Chinese brand or not. We find that, holding everything else constant, Chinese brands tend to enjoy a premium in terms of ranking compared with non-Chinese brands.

Finally, a threat to many Amazon sellers is that when Buy Box is won by Amazon, the listing is likely to steal demand from others and create additional competition. Such threat is not fully supported by the results. Everything else being equal, while listings with Amazon winning the Buy Box have a sales ranking advantage than those with Buy Box taken by FBM sellers, they are not doing as well as those with Buy Box won by FBA sellers.
Figure 1. A Chinese Brand of Hair Dryer Sold on Amazon

Table 1: Variable Description
Variables
Definition
ASIN
Brand

Country

Daily Sales Volume

Daily Sales Revenue

BSR

Price

Review Rating

Review Volume

Recent 30 day Review Volume

Review Sale Ratio

Days on Shelf

Amazon Standard Identification
Number Brand name of the product

Country of the brand

Estimated average daily sales measured in units

Estimated average daily sales measured in dollars

Best Seller Ranking

List price of the product

Average review rating

Cumulative number of reviews

Number of reviews in the recent 30 days

% of sales volume providing review

Number of days on shelf


BB Seller

BB Seller

Product Title

Description of the product title
Table 2. Summary Statistics of ASINs by Country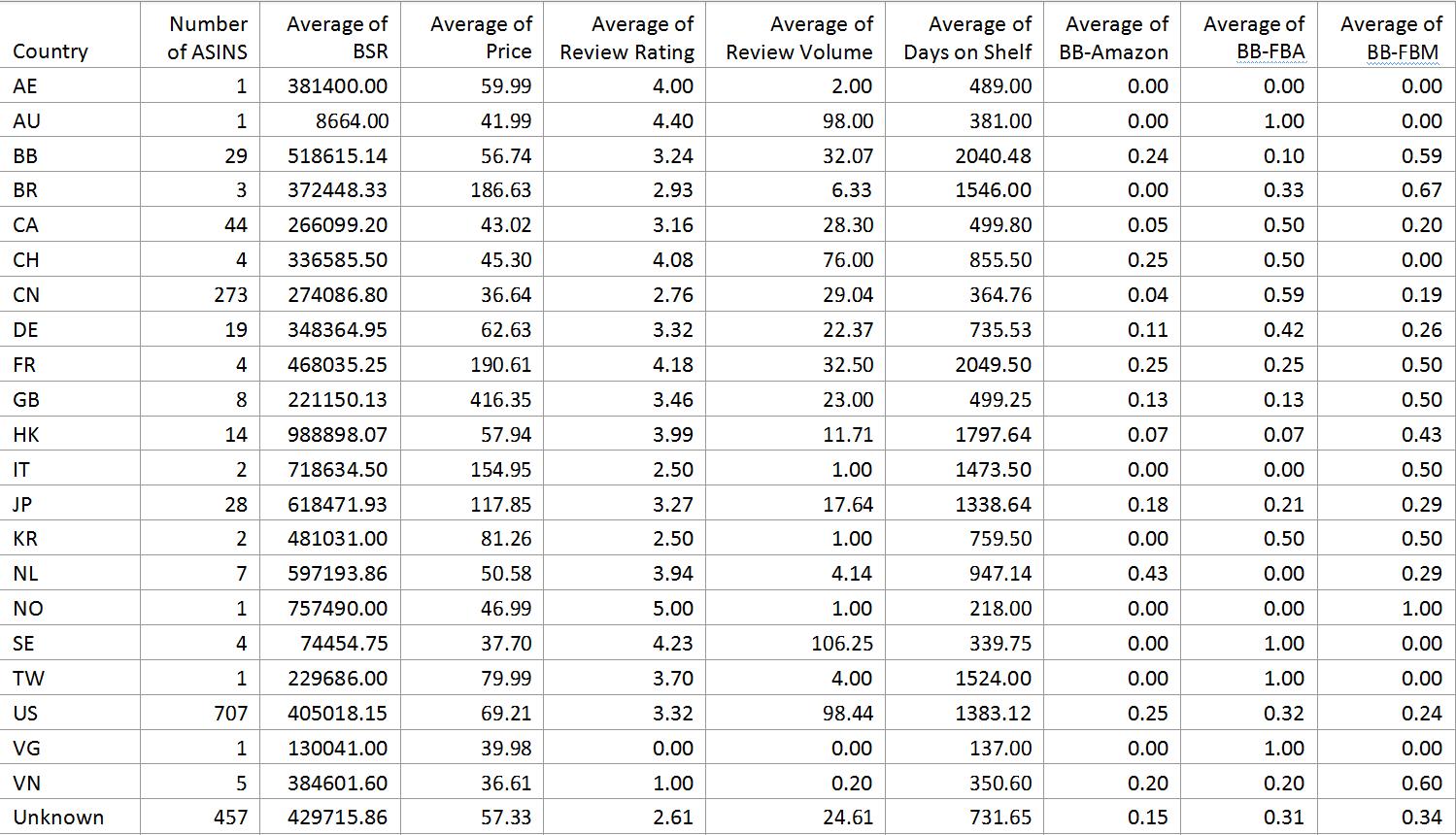 Table 3: Regression Results (Dependent Variable: BSR)


Appendix. A step by step guide on how to filter and pull dataset from SellerMotor.
1.Visit us.sellermotor.com. Login/sign up to your SellerMotor account.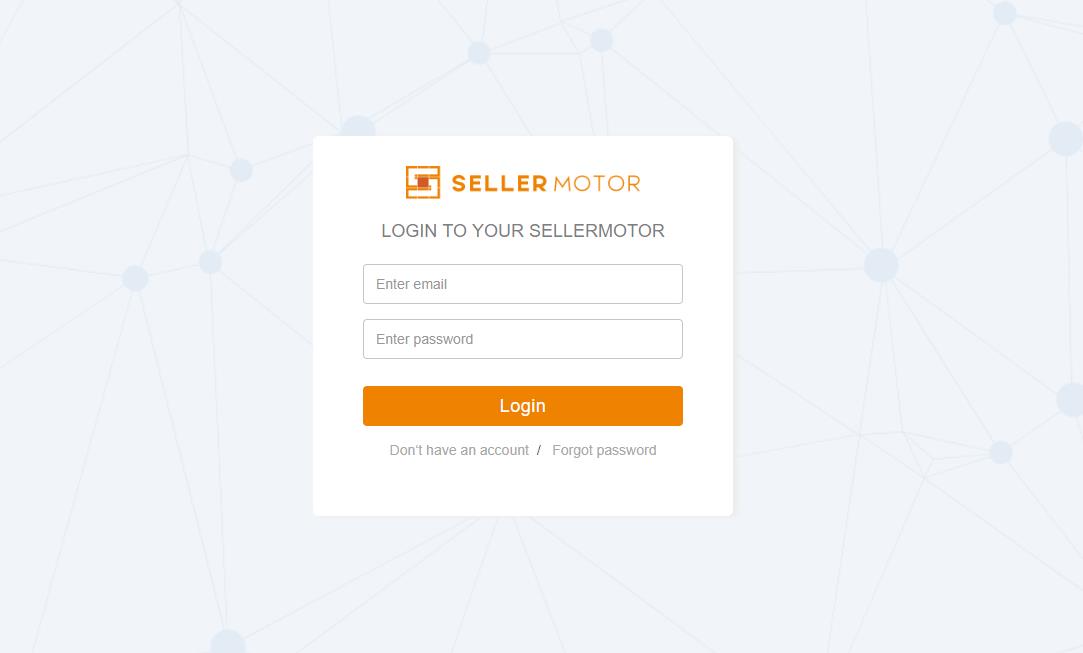 2.On your desktop, you'll be brought to SellerMotor's web application. There are 3 modules listed on the left navigation bar: Product Analytics, Market Research and A.I. Account Manager. The dataset from the case study above was generated from the first module, Product Analytics.




3.There are several ways to filter the data before you view and export it:
First, Amazon has multiple international sites that serves different parts of the world. SellerMotor provides data from 7 of its biggest sites: US, Germany, UK, Italy, Spain, Japan and France.
Second, Amazon categorizes the massive amount of product listed on its platform. SellerMotor provides data from the majority of the categories. Exceptions include books, on-demand videos and music, etc.




4.Last but not least, SellerMotor provides filters on key product related metrics. For detailed explanation for these metrics please refer to Table 1.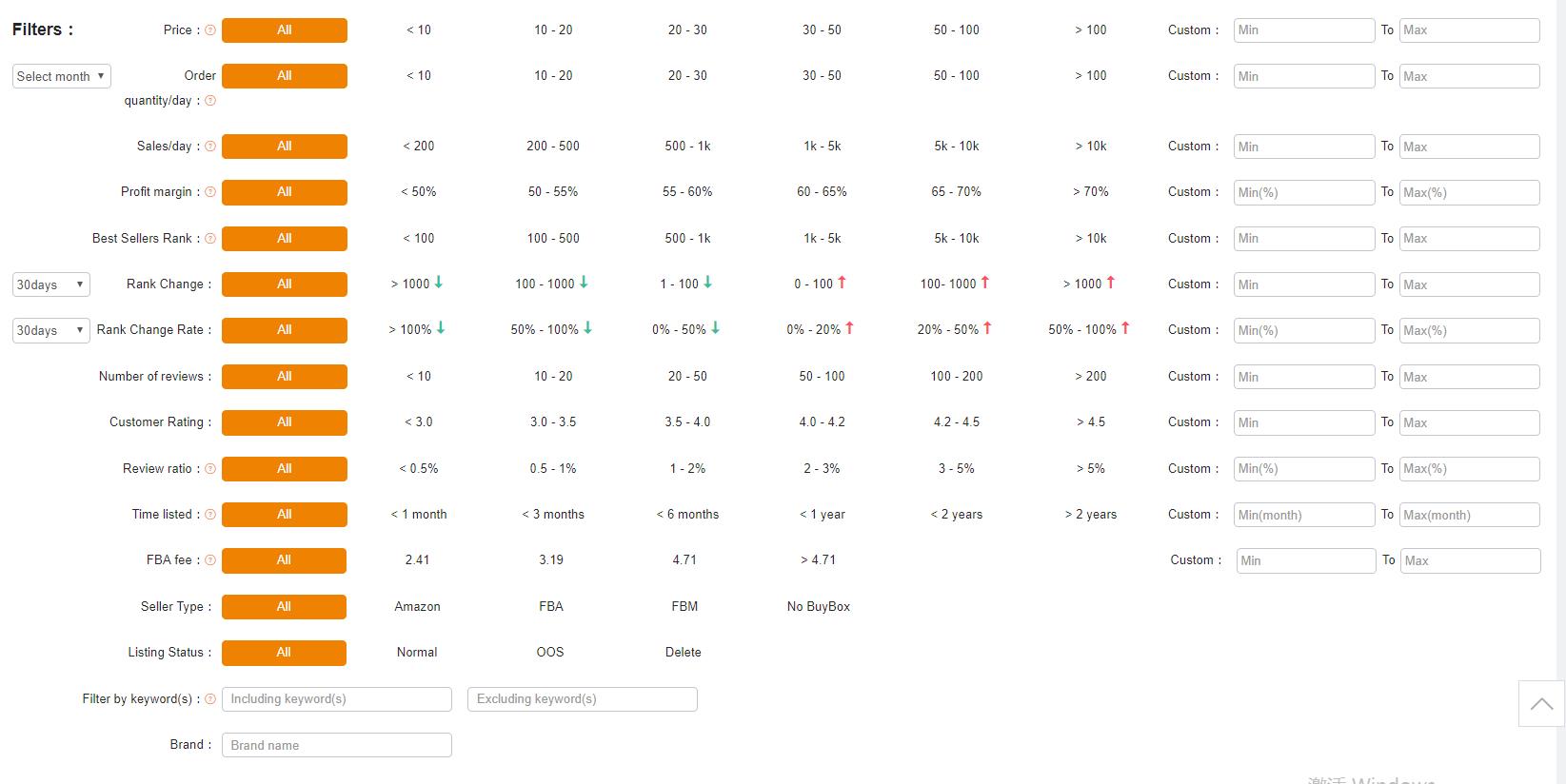 5.Using this case study as an example, the writer picked the US as the market filter, "Beauty & Personal Care" as the category filter and used the "keyword" option to find products related to hair dryers:




6.Once the filters are set, you can click on the "View Results" button to generate the desired dataset. Using the "export" button, you can easily download the data in ".xlsx" format.
Note: the screenshot below shows 4658 (as oppose to 1615 as written in the case study) results following the same filter used by the author. This is because SellerMotor updates its database as frequently as every 10 minutes, and this guide was written 7 days after the case study was written, and during this period SellerMotor's database has been updated.