There's no surprise – Amazon is taking over the world. It has an incredible amount of reach and provides several opportunities for brands to put their products/services in front of prospective leads. In short, in this eCommerce world, Amazon is an excellent tool that online businesses simply cannot afford to ignore.

So, are you planning to start advertising on Amazon? Great! When it comes to Amazon marketing, you need to keep a proper track of keyword research, PPC campaigns, Amazon ads, and most importantly, on Amazon ACoS.
Being a newbie in digital marketing, you might not have heard the terms like PPC, ACoS, and others. But, no worries! If you want to learn more about these terms, continue reading. This post aims to answer all these questions to help you run a successful advertising campaign on Amazon. So let's get started.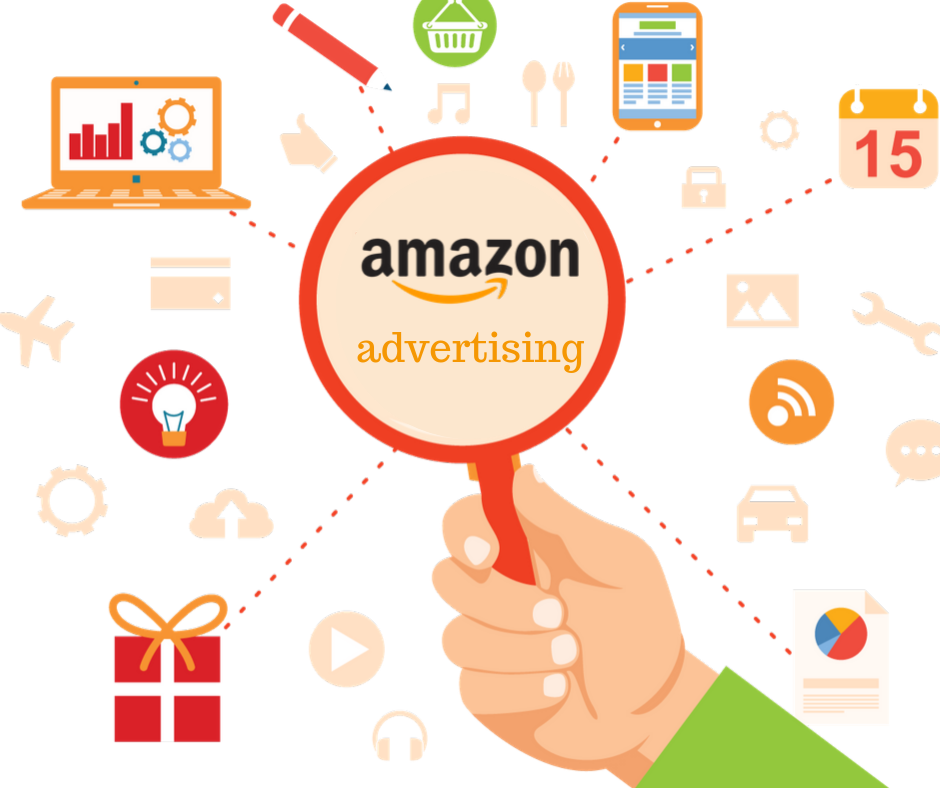 What Does PPC Stand For?
Stands for Pay-Per-Click, PPC is a model of online advertising through which marketers pay each time a visitor clicks on their ads. Essentially, it's a method of purchasing visits to your business website instead of earning those visits naturally.
There are different forms of PPC, and search engine advertising is the most popular one. If you've ever noticed the ads that display alongside your search engine results, then you already know about PPC advertising.
PPC advertising is not as easy as you might be assuming. With so many things to do, from conducting keyword research to creating & optimizing PPC ads and more, it can be a tedious and time-consuming process. But, with the help of PPC software, you can expect to make true business profits with minimal investment.
What is ACoS?
An acronym for Advertising Cost of Sale, AcoS is a critical metric that is used to evaluate the performance of your Amazon PPC campaigns. It helps you in understanding if your sponsored products are driving significant results and making profits for your business. Here's the formula to calculate ACoS:
ACoS = Ad Spend/Sales
Let's take an example. If an Amazon campaign has generated $300 in advertising sales after spending $65 throughout the campaign, then the ACoS is 65/300, which is 22%. That means you're paying $0.22 on ads to make $1 in sales with that particular ad campaign.
What is Good ACoS?
ACoS is a crucial factor as it makes it easy for you to keep track of your expenditure and determine how much profit you're making. Your ACoS can help you set up your Amazon campaign for success. But, do you know what is good Amazon ACoS?
The truth is there is no fixed ACoS. A good ACoS depends on your campaign strategy; as this value varies with your business strategies and goals. As a thumb rule, to gain profit from your project, your ACoS should be as low as possible.
3 Effective Tips to Lower Your Amazon ACoS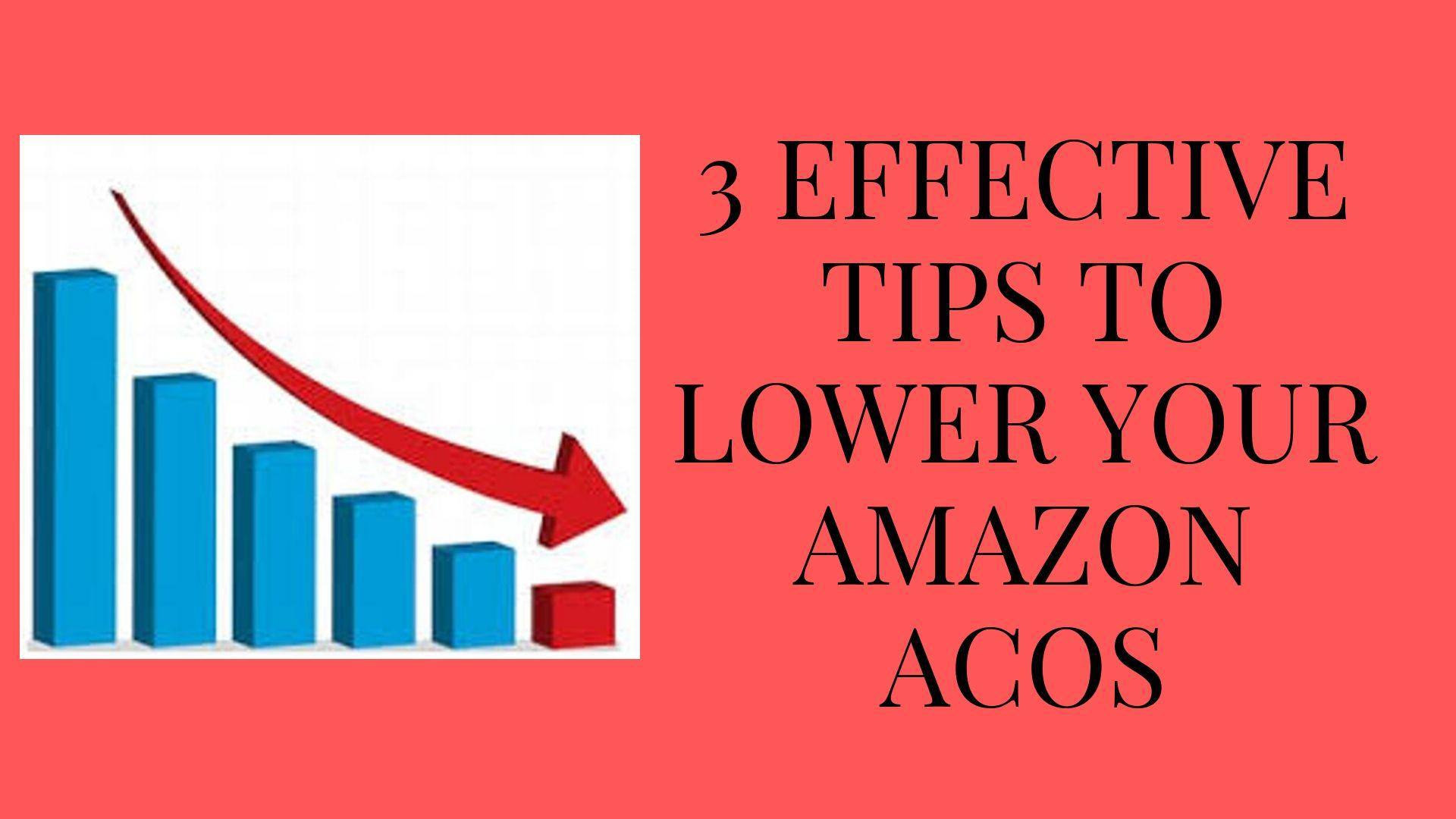 With the growing demand for Amazon advertising more than ever before, reducing your ACoS can be a daunting task. To make your job easier, here we are providing you with some practical tips that you may follow to lower your ACoS.

1. Choose the Right Keywords
Keywords play a vital role in helping you attract more leads to your advertising campaign. Selecting the right keywords is the key to not only reaching potential leads but also converting them into customers. Use of the correct keywords in your ads helps you engage with several leads who are interested in your services/products, without making you spend more on advertising.
Now the question is, how do you find the correct keywords for your listing?
The first and foremost step is – do keyword research. Remember, keyword research and optimization for Amazon are slightly different than Search Engine Optimization (if you've ever performed SEO Keyword research).
To perform Amazon keyword research, you can use Amazon-specific keyword research tools, e.g., SellerMotor Keyword Research to find relevant keywords for your products. Also, you can use SellerMotor ASIN Lookup to find out the most profitable keywords of your competitors. Once you select your keywords, incorporate them into your product listing.
Like SEO, you don't require to include your keywords multiple times on Amazon; one time is enough to rank your product for that specific keyword.
By using the right keywords, you can attract more potential leads through your sponsored content. It further leads to more business conversions for your brand; ultimately, making you spend less money to engage leads.
2. Pay Attention to Your Titles
When people come across your sponsored product listing, your title is one of the first things they see. That's why your title should be attractive and informative enough to earn more relevant leads. Make sure your title includes focused keywords and appropriate information related to that keyword.
For instance, if you search 'fuzzy holiday shirts' on the internet, what information you expect to see in the search results. Obviously, you would want to get information about the material, size, and patterns of shirts.
Similarly, including such information in your title can encourage people to look into your product listing; as it seems appropriate to their search. If you curate captivating and relevant titles, it may increase the chances to drive more people through your ads, and capture more potential leads.
3. Select the Right Bidding Amount
Your bidding amount is something you must pay attention to as it can make and break your Amazon advertising campaign. Choosing the wrong bid amount is one of the most common mistakes most advertisers make; they either bid too high or too low. To get the biggest bang for your money and minimize ACoS, make sure you're choosing the right bidding amount for your ads.
So, how to find the right bid amount? Here's the formula to calculate a perfect bid amount.
Estimated Bid Amount: Average Order Value*Conversion Rate/(1/Target ACoS)
You can use this formula to get an estimated bid amount for your ads. It will help you stay on the right track with your bid budget and drive the best results for your Amazon campaign.
The Final Words
It won't be wrong to say businesses that don't use Amazon advertising are more likely to lose a large number of potential customers. Hopefully, you now have a better understanding of what is PPC, what is ACoS, and how to minimize your Amazon ACoS.
Following the tips mentioned above will not only help you reduce your Amazon ACoS but also help you boost your business revenue through successful PPC campaigns.
Are you one of the businesses that are still not using Amazon advertising? Do not waste time. Start your Amazon SEO campaign today, and take your business to new heights.