Making money online on Amazon is not a walk in the park. A lot of people don't take it seriously and end up with disappointment. But the good news is that by making some effort, you can establish an online business that can help you in generating thousands of dollars a month.

Starting to sell on Amazon is an excellent opportunity to make money. Whether you're selling on Amazon for years or just getting started, you need to understand that the eCommerce marketplace is evolving day after day. If we talk about how to make money on Amazon, there are tons of ideas out there to do so.
When it comes to making your FBA business successful, you need to pay attention to several details, such as what to sell to make money on Amazon and how to sell on Amazon successfully.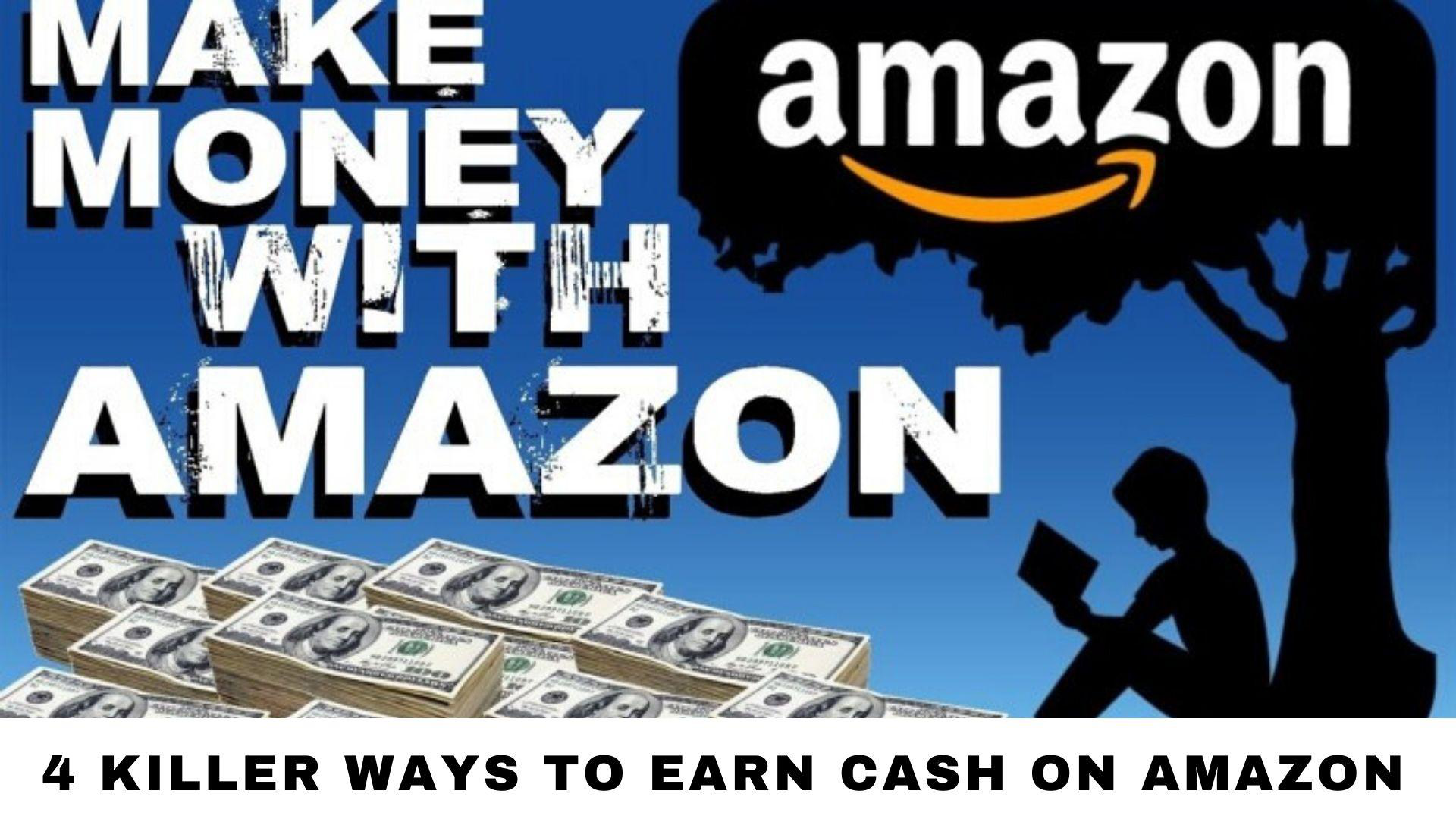 In this post, we've featured several ways on how to make money on Amazon in 2020. Go through the list carefully and pick the way that might work best for you.
Selling your private label items online on Amazon is one of the most profitable ideas to make money on Amazon and begin a business.
The private label is a procedure of manufacturing a pre-existing product, putting logos & branding on it, and selling it to customers. Sometimes, it is known as brand-creation and white-labeling. The trend of private labeling products comes from the USA and is especially famous among young entrepreneurs who want to set up their own brands.
But the question is - how to sell on amazon successfully? When it comes to selling private label products, you can do so by Amazon FBA (Fulfillment by Amazon) service. It enables sellers to ship their products from their manufacturers directly to Amazon. When online shoppers place an order for these products, their orders will be accomplished by Amazon. That means Amazon delivers complete client satisfaction and other logistic processes for you.
The process of selling private label products is straightforward; all you have to do is – ensure your items are delivered to Amazon warehouses successfully. Once your products reached an Amazon warehouse, all client services and logistics processes are outsourced to Amazon.
Of course, you're liable to pay a small fee to Amazon for these services; the rest goes in your wallet. The average amount that you can make by selling private label products is up to $625 to $1,875 per month per item.
The sale of wholesale products is like selling private label products on Amazon. The only difference is – you sell products from other brand brands. That means you don't have to worry about product manufacturing, branding, and other tasks.
But remember that the competition in selling wholesale products is really high. Though this business model is not as profitable as selling private label products, it's still a perfect way to make money on Amazon for many sellers. You can make up to $3,000 to $4,000 per month by selling wholesale goods.
3. Handcraft Your Own Products and Sell Them via Amazon Handmade
If creativity is your cup of tea, then Amazon Handmade is the right place for you. By invitation only, Amazon Handmade enables artisans to design, craft, and sell their products using the platform of Amazon.
Without any doubt, this model requires you to put a lot of effort to be on the top of your orders, as you would be creating them yourself. But, the exposure Amazon delivers to your brand is remarkable. Also, this method can help the audience in discovering our unique items quickly.
Being a professional artisan, you can expect to make over $30 per day with Amazon Handmade. All you have to do is – show your creative skills, craft stylish products, and learn how to make money on Amazon FBA before selling your handcrafted products.

Amazon KDP (Kindle Direct Publishing) is another popular way to make some cash on Amazon. This method allows you to publish your ebooks on Amazon and sell them to prospective clients. You can even make money without writing a book on your own. Simply contact a professional author and buy the rights of books from him/her.

All you need to do is – sign in to Amazon KDP and then write a book yourself or hire someone to do it. Now, publish your ebook on Amazon KDP, edit the cover, and you're good to go. To get success, make sure the subject of the book must be less competitive and more demanding.
Many professional publishers make around $40,000 a month with Amazon KDP. As a newbie, you can earn approx $1,500 to $2,000 per month by following this method.
Conclusion
Hopefully, now you have a complete list of different ways that can help you understand how to make money on Amazon. Use these killer ideas and make money on Amazon. Though there are several more ways when it comes to selling products on Amazon successfully, for now, the tips listed above can help you get started on the right track.
Regardless of the way you're using to make money on Amazon, ensure to be prepared to deal with all the ups and downs to be successful. Also, you can take help from our Amazon tool, i.e., SellerMotor, to make your selling job a little easier.
From keyword research to keeping eyes on market trends to boosting your traffic and more, our tool is used by thousands of Amazon sellers across the globe. Also, the Smart PPC feature of the tool provides Amazon sellers with ad optimization services to boost the sales rate. Give SellerMotor SmartPPC a try and see the difference in your revenue.
Have you ever used any of the tips mentioned above? If yes, please share your experience in the comment section below. Also, if you have any additional tips to make money on Amazon, feel free to share them with us and our audience.