Amazon's Prime Day 2019 has finally concluded on Tuesday, July 16 at 11:59 PM PST.
According to Amazon's official press release, 100 million Prime members from 18 countries purchased over 175 million items throughout the two-day event. "Over the two days of Prime Day, sales surpassed the previous Black Friday and Cyber Monday combined," says Amazon.
In the following article, we'll take a closer look at the most successful selling tactics during this frenzy event based on our firsthand proprietary data. Read on and find out who are the big winners during this event.
Fast Facts from Prime Day 2019
- Prime Day was Bigger than Ever
Despite antitrust investigations, worker protests and website glitch, Amazon's Prime Day sales event carried on better than ever. Consumers bought over 175 million items on Amazon during the two-day sales event, outperforming last year's Black Friday and Cyber Monday combined.
In addition, Amazon claims a record of the "fastest Prime Day", "millions of items shipped in one day or faster using Prime Free One-Day, Prime Free Same-Day, or Prime Now worldwide, making it the fastest Prime Day ever", reads Amazon's Wednesday press release.

- Top Prime Day Products
Among those best deals on Prime Day, the Champion continues to be Amazon's own devices like Echo Show, Echo Dot and The Fire TV Stick. Prime members purchased millions of Alexa-enabled devices these 2 days, saved tens of millions of dollars by shopping from Whole Foods Market.
The best electronics and tech deals were LifeStraw Personal Water Filter, Instant Pots and DNA kits, most of them were sold at nearly half off.
Other big winners include smart plugs, Roombas and water flossers, indicating that more and more customers are planning to build a smarter home and healthier lifestyle.
- Third-party Sellers Set New Records
Prime Day 2019 was a record-breaking success for small and medium-sized businesses as they generated $2 billion in revenue, achieving a sales increase of 28% over last year's Prime Day.
On the first day of Prime Day, small and medium-sized businesses saw the biggest 24-hour sales day in Amazon history, with sale boosted over 30% than usual.
Among those successful brands were a number of SellerMotor clients. Keep reading, we'll present 2 examples directly from our clients and the massive success they have achieved on Prime Day 2019.
Jaw-Dropping Success Stories
- Kitchen Supplies Retailer Tripled Sales in Sponsored Products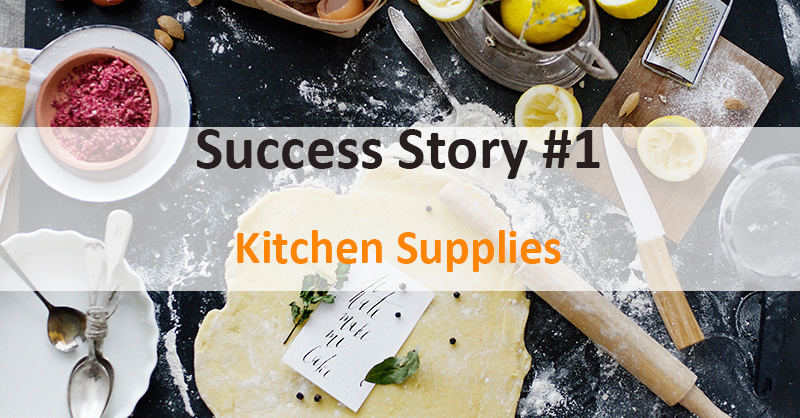 Client A specializing in the home & kitchen category views Prime Day 2019 as a must-take opportunity to skyrocket their sales. Understanding how important a role does PPC campaign play in this Prime event, they turned to our experts months ago to improve their campaign structure, optimize bids and budgets, update keywords, etc.
According to Qeena, SellerMotor expert Marketplace Strategist in charge of their account, their existing PPC ads were not performing well because they cost too much on some low conversion keywords.
"We removed their least-converting keywords the second our SmartPPC run a full-scale analysis on their campaigns. Additionally, we built a few Prime Day-tailored campaigns and have budgets raised significantly for their highest performing products", says Qeena.
After 3-month non-stop optimization and adjustment, SellerMotor managed to help Client A achieve unbelievable success in sales. Their ads saw a 57% decrease in ACoS and a 300% increase in revenue compared to Amazon Prime Day 2018.
- Beauty Products Retailer Saw 470% Sales Growth in New Products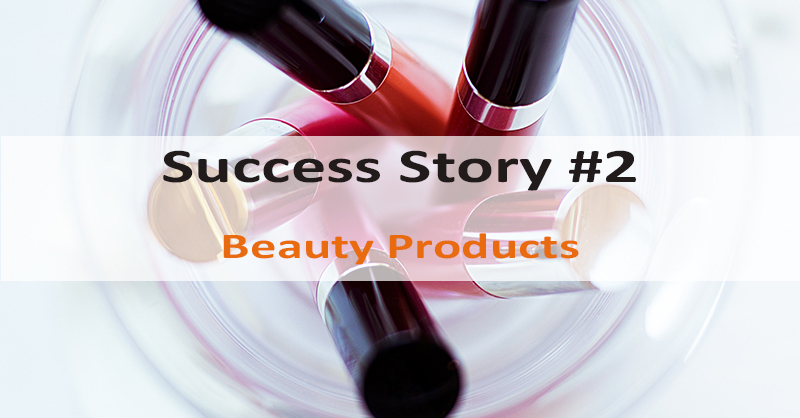 Client B has been running its own beauty brand for 7 years. They were doing quite well until a bunch of new brands flocked into the market and grabbed most of the market shares in the last 2 years.
With a strong desire to grow their reach on this Prime Day, this company came to us hoping our software can help increase conversion and profitability.
On this Prime Day week, they saw a 340% increase in total revenue.
"The key factor for their huge success is that they found a right segment in the beauty product industry using our Market Segmentation Analysis tool," said Julie, SellerMotor Marketplace Strategist.
After one-month market research and analysis, this company spotted a competitive segmented market to enter into and thus upgraded one of their well-sold products.
"They launched the newly-updated product right before the Prime Day, and BOOM! 470% growth in sales! Even I can't believe it", said Julie.
Final Thoughts
The above-mentioned success stories were just 2 of the many our clients saw on these two days.
Prime Day 2019 was, without a doubt, a great success for tens of thousands of Amazon sellers regardless of their size.
But is Prime Day truly over? Will it create a halo effect that continues to drive sales on the platform? How can e-commerce sellers accelerate sales growth on other usual days?
Sign up now and find out with SellerMotor!