Big News: we're going to launch the global version of SellerMotor on Jun 24, 2019 10:00pm EST!
What's All the Fuss About?
Earlier this month, we just reached an important milestone: 40,000 users, and that's when we decided to make SellerMotor global!
To kick off the launch, we will run a $3,300 value GIVEAWAY on Facebook throughout the week from June 24th to 28th.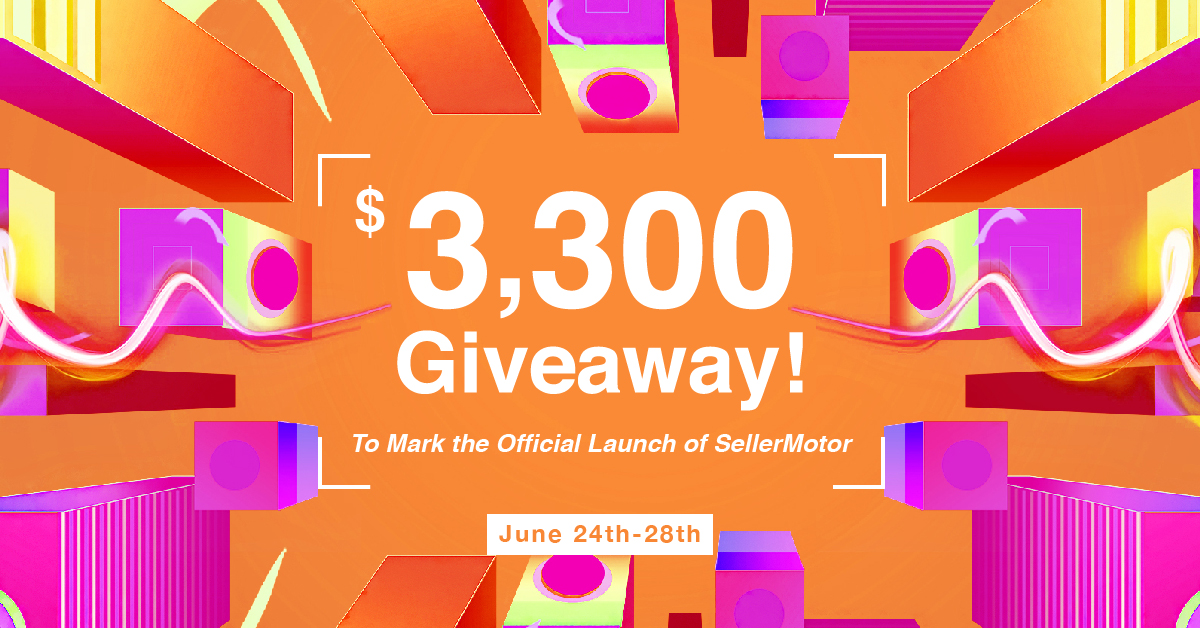 Scroll down for more info.
What's Behind the Launch?
"SellerMotor has delivered incredible results since we launched its Web App in China on Sep 2018. Our customers have seen their sales increase by 37 percent and their ROI grow by 28 percent on average", commented Roy Jiang, CEO of SellerMotor, "It has been a key contributor to the success of our 40,000+ Chinese clients, I'm proud and excited to extend our offering to millions of Amazon sellers worldwide."
When asked about the time for SellerMotor to go global, Roy Jiang insisted that it must be launched before July. "So we can help sellers be ready to kill it on Prime Day."
So, here it comes!
Our Most Popular Features Trusted by 40k+ Sellers
For those who don't know much about SellerMotor, what problems it solves and how your can benefit from it, here is a brief overview:
– What is SellerMotor?
SellerMotor is an AI-based software designed to help Amazon sellers & vendors increase profitability and grow their E-commerce business from 0 to 100.
– Features only on SellerMotor
Market Insight

SellerMotor Market Insights is one of our most popular features that provides an in-depth view into all the products associated with a certain keyword, including the competitive landscape, market gap, sales attribution, potential risks and best practices on listing optimization.

Just type in your target market, an insightful and actionable report will be delivered to your fingertips right away! With only 1 click and 30 seconds, you can unlock everything you need to know about any target market.
Risk Assessment
SellerMotor Risk Assessment is the first of its kind for our clients to evaluate potential risk associated with certain keywords. It visualizes 5 essential metrics including de-listed products and risk level, which helps you:
- make safer sourcing decision in the early research stage
- stay clear of listing suspension by avoiding certain risky keywords in your listing and search terms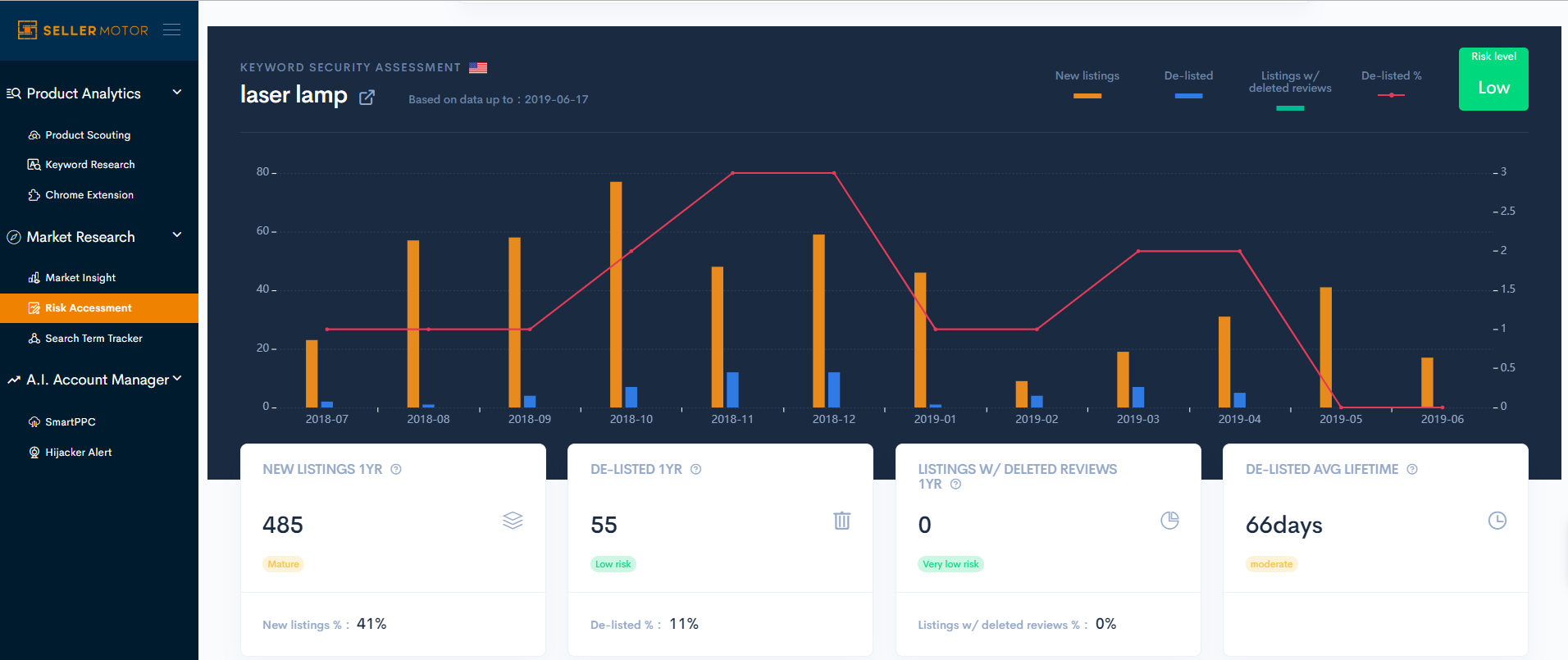 – The "Bare Necessities"
Product & Keyword Scouting
SellerMotor Product Scout and Keyword Scouting present an hourly refreshed database across 8 Amazon marketplaces, helping sellers identify business opportunities as well as source keywords for listing optimization and PPC campaigns.

Highlights of SellerMotor Product & Keyword Scouting
- up to 14 filters including price, sales volume, review ratio, etc.
- over 500M active product data
- more than 30B keyword data
ASIN Lookup

SellerMotor ASIN Lookup is a tool that analyzes search traffic for a given ASIN. With the help of this tool, you can:
- study traffic composition of top performers in your industry
- find valuable source keywords for your PPC Campaigns.
Hijacker Alert
SellerMotor Hijacker Alert monitors all your listings 24/7 with real-time email alert, making sure you being the first to know the second a hijacker starts/stops selling on any of your listings.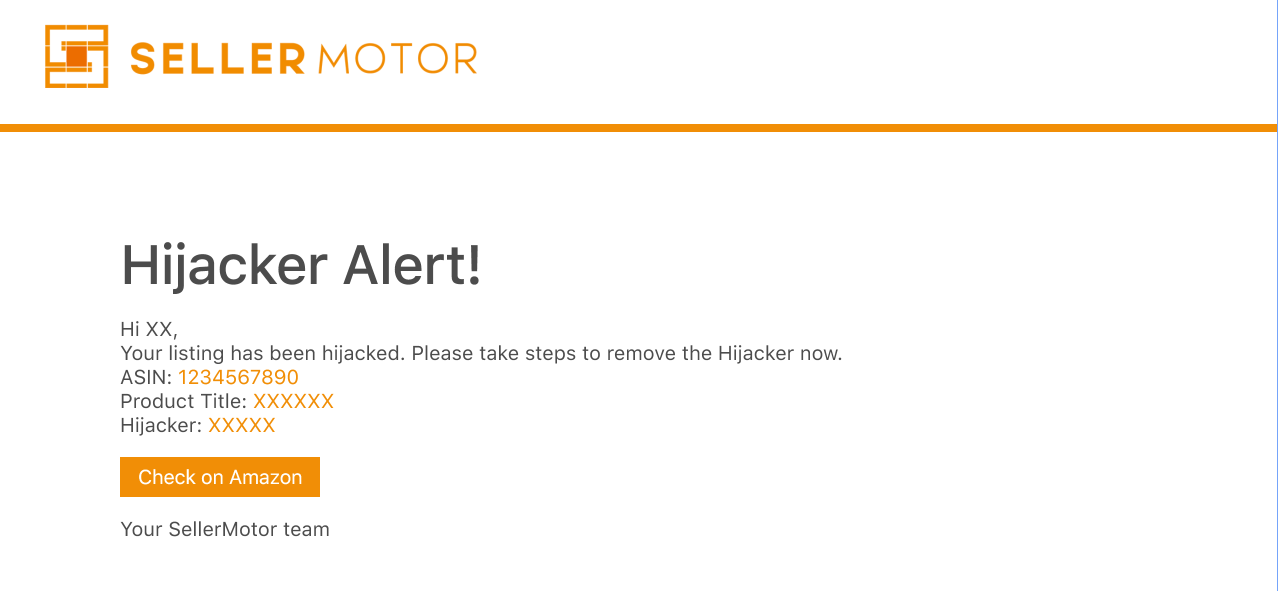 – Add-on Features
SmartPPC
SellerMotor SmartPPC is an Add-on module to SellerMotor's product suite that fully automates Amazon Sponsored Product (SP) Ads for professional Amazon sellers, growing overall sales while reducing average cost of sales (ACoS).
Equipped with advanced A.I. algorithms, SmartPPC achieves completely automated ad optimization from competitive study, campaign creation to daily optimization after 1-minute setup process.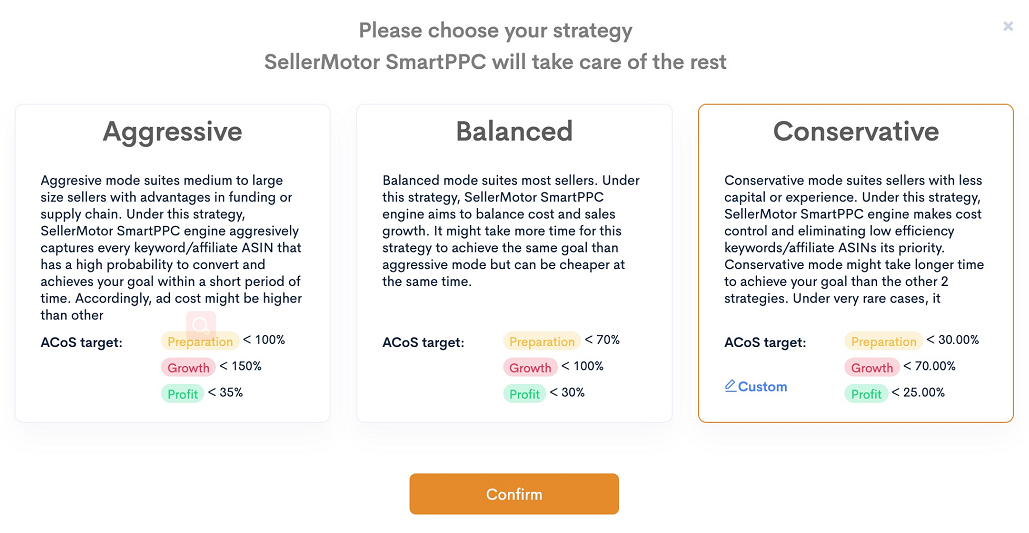 BONUS Time!
To mark this global launch of SellerMotor, we are going to run a $3,300 value GIVEAWAY on Facebook!

3 winners will be randomly drawn each day throughout the week from June 24th to 28th, and the prizes are:

1st Prize: valued at $354 - SellerMotor (6) Month Standard Subscription
2nd Prize: valued at $177 - SellerMotor (3) Month Standard Subscription
3rd Prize: valued at $135 - 30% DISCOUNT for SellerMotor Yearly Standard Subscription

Enter to win by taking ANY of the following actions, and THE ODDS ARE STACKABLE:
- Sign up HERE
- Like the #SellerMotor Facebook page
- Share this post
- Like this post

* Please note that competition closes at Jun 29, 2019 00:00 EST, winners will be announced on Jul 1st on #SellerMotor Facebook page.

Hurry up and share with your friends now!