According to Bureau of Labor Statistics, people living in the United States of America spend about 16.8 minutes of their day reading books. This explains why the book industry has been making inroads to becoming a dominant player in the global market and recording massive revenues. Investing your money in selling books on Amazon is, therefore, a good venture that will give you a great return.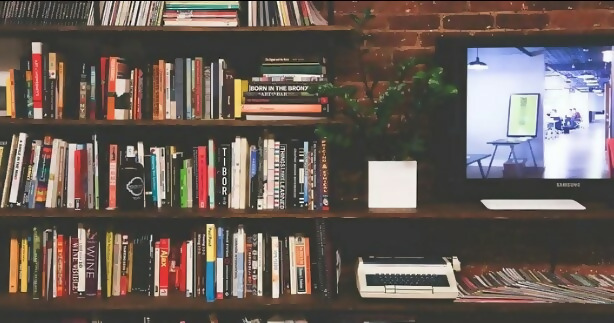 Unknown to many, Amazon started its journey of becoming the e-commerce platform that it is today as an online bookstore. Despite the wide array of products that it currently stocks, selling books remain a major contributor to its revenue. If you have been having your doubts on whether to sell books on Amazon, stop all the fuss and get started in the right away.
However, when planning to invest your money, there are certain tips that you should follow in order to succeed. Read on to find out seven pro tips that you can use to sell books on Amazon and make extra cash.
1. Consider seasonality
Just like there are increased sales in certain seasons like Christmas, books experience high seasons when they are in high demand. Though the demand for books does not dip throughout the year, the month of November is usually the busiest. When selling books on Amazon, you need to increase your stock during the month of November.
Also, at the start of every academic year, students often go on a rampage buying textbooks for their course work. You could increase your textbook stock during this period to increase sales and maximize returns.
2. Incorporate textbooks in your stock
The majority of online merchants are enthusiastic about knowing how to sell textbooks on Amazon due to the bigger profit margins that they record. Moreover, school going kids do not wait or think much when buying textbooks, especially at the beginning of the school calendar year.
Since these kids need the textbooks right away, they are always willing to buy them even at a higher price, as long as you can quickly deliver them at their doorstep. As an online book merchant, you should incorporate textbooks in your stock to take advantage of the demand.
3. Check for Best Seller Rank (BSR)
Before selling books or textbooks on Amazon, it is important to consider whether they are worth selling or not. There is no point in selling books that will not yield any sales and returns. Using the Best Seller Rank is one of the most effective ways of determining whether a book is profitable or not.
When the BSR of a book is high, it means it's popular in the market. Contrary to what many people think, a book with a high BSR doesn't necessarily mean that it will do well in the market. Books that have a high BSR tend to have a higher competition, which makes it difficult to sell them at reasonable prices.
Books with a low BSR, on the other hand, are not popular in the market and could take longer to generate sales. As an online bookseller, target books that have a BSR of 10,000 to 200,000 as they are easier to sell due to their high demand and low competition.
4. Start with a few books
One mistake that online book merchants make is having a large stock of books, which are not generating appropriate sales. Selling a few books most times generate returns faster and perform better than having a large stock. Start by selling a few books that will offer faster sales, other than having a large but dormant stock.
Pick a few types of books that are doing well in the market, and concentrate on selling them. Once you have established yourself as an online book merchant and you have started receiving massive orders, you can then switch to selling large volumes of books.
5. Choose Amazon FBA plan
As an online bookseller on Amazon, you need to meet your customers' demands to rank high and win the buy box. This underlines why having neatly organized packaging, distribution, and networking channels is important in the venture. Nonetheless, packaging, shipping, and networking can be overwhelming especially when orders start trickling in thick and fast.
Luckily, Amazon offers the FBA plan where they take charge of all your distribution and networking at a fee, while you are left with sourcing, packaging, and sending the books to the fulfillment center. Enrolling into the Amazon FBA selling plan, ensures that your book orders are fulfilled on time, and you satisfy your customers' needs. This further enables you to save your time and energy and concentrate on growing your business.
6. List your books in the right condition
Listing your books on Amazon is very easy and straightforward; you only need to tap the books International Standard Book Number (ISBN) and pick the results. Mostly, your books will have been listed before which means you don't need to create new product listings.
Once you get the books, just go to the listing page and hit the sell on the Amazon button. You will be directed to a form where you are required to can enter your books' prices, number of copies, and their condition. Listing your books at a price lower than that of your competitors will help you generate sales early, and increase the chances of winning the buy box.
Always ensure you list your book in the right condition category to avoid receiving negative ratings. Amazon provides five condition categories that your book can fall in, which includes:
· New: These are the books that are unused, unopened, and have an authentic packaging. Their packaging includes original packing materials, manufacturer's warranty, and any other details.
· Used - Like New: These are the books that are untouched and in ideal condition, but their authentic packaging is missing. The book and its packaging should not have any signs of wear and tear. The difference between new and used like new books is often negligible, and you can list them as new to sell them at a higher price.
· Used - Very Good: A book that has been well-taken is placed under this category. The book should be undamaged, unmarked, and complete. A few signs of wear and tear are allowed.
· Used – Good: A book that is in this category must adhere to Amazon Category-Specific Condition Guidelines. The book is allowed to show signs of wear and tear, as well as markings due to its constant use, but it should be in good condition. Most of the book nerds consider this as the lowest book condition quality they can buy.
· Used – Acceptable: A book categorized in the used – acceptable condition has clear signs of wear and tear, but is in an acceptable condition. It also has identifiable markings, worn corners, scratches, and other clear signs of use.
7. Offer excellent customer service
Selling books on Amazon is not enough; offering excellent customer services ensures that your customers are happy and satisfied. Since you are not the author of the books you are selling, you will hardly get negative reviews. Your responsibility is to make sure that the customers receive their books on time and at the right conditions.
One of the most effective ways of building good relationships with your customers is setting automated emails. Sending emails to follow up on your customer's feedback goes a long way in building trust.
How to sell used books on Amazon
Sensibly, most of the books sold on Amazon are used underlining their good market and demand. In addition, there are many options to choose from when it comes to sourcing used books. For instance, you could get them from book stores, clearance sales, eBay, Craigslist, library sales, and thrift stores.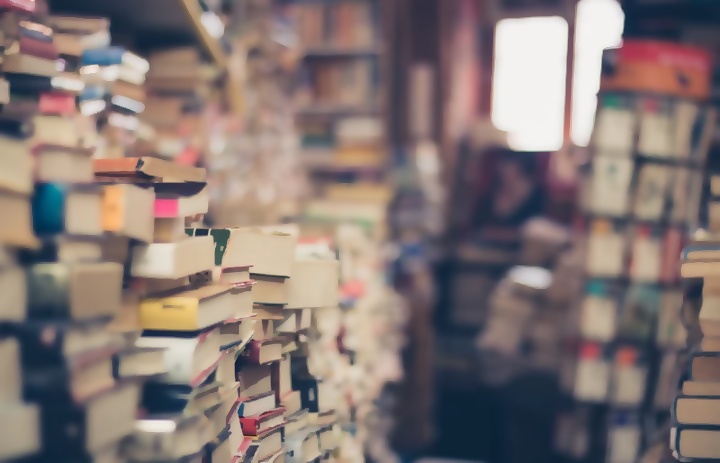 To determine whether the used books are worth selling on Amazon or not, you only need to scan them using the Amazon Seller App. The app tells you their exact prices, how they are performing, and the estimated profit you are likely to earn. Remember that used books sell at lower prices than new books; you will need to lower your price with around seven to eight dollars.
When selling used books, you need to source them from the right sources that sell bulk and at low prices. It's vital to buy the used books at a fair price, preferably one dollar or less, so that you can resell them at a profit. Also, check whether they are in the right condition to avoid receiving negative reviews from your customers.
Bottom Line
Selling books on Amazon is, without doubt, a profitable venture as long as you source books that are in the right condition, from the right sources, and at the right price.
Anyway, hopefully, this post about selling books on Amazon will help you in some way. Whatever your experience is, feel free to tell us.