Amazon is, without doubt, the leading e-commerce platform in the world. The e-commerce site makes sales turnover of over $150 billion and had over 120 million products in April 2019 according to ScrapeHero . If you are an Amazon seller with a desire to maximize sales, winning the buy box is important. You need to work your fingers to the bone, in order to win a slot in the buy box. The good thing is that winning the box is a walk in the park, as long as you follow the right steps.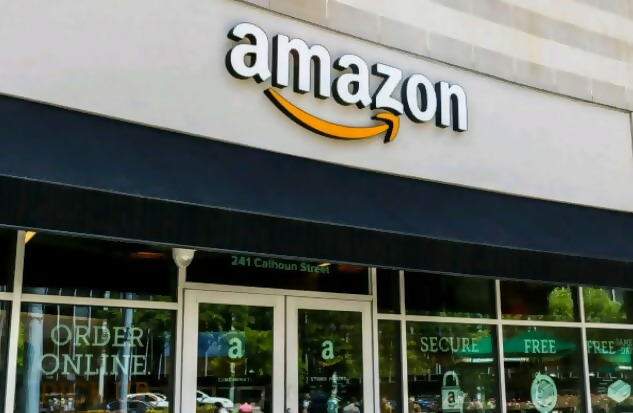 This article will focus on amazon buy box, its algorithms, and 6 simple steps you must take to win it.
What is amazon buy box?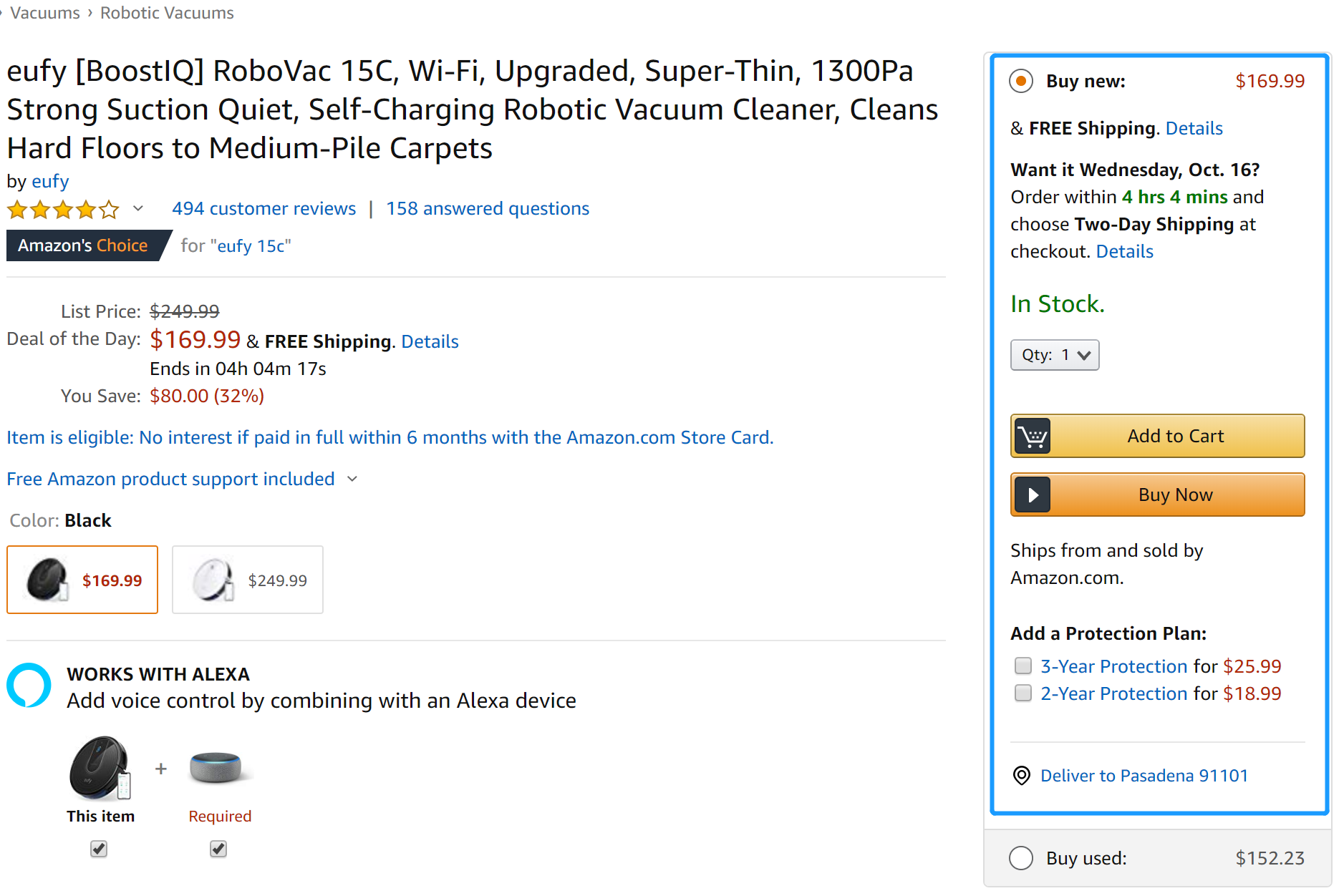 Simply put, the box is the section found on the right side of the product detail page on amazon. This is where customers add products to cart or make instant purchases. The section has an Add to Cart and Buy Now buttons which customers click based on their preferences. If you win the Amazon buy box, once a customer hits these buttons, your products are the ones that are either added to their cart or bought instantaneously. This explains the main reason why you must abide by the amazon's rules to win a slot in the box.
Amazon buy box algorithms
Just like organic search engines, Amazon has put in place algorithms that determine which seller or product wins the buy box. This is meant to ensure that amazon customers are offered exceptional purchasing experiences. The algorithms are therefore used to sieve out most of the sellers that do not qualify to enjoy exceptional marketing tools. This is in a way of trying to avoid or minimize complaints.
These algorithms require that an amazon seller must receive exceptional customer reviews, have products that are readily available, and have short shipping timelines. In a nutshell, sellers that are found in the buy box are, therefore, those that offer high-quality customer service and charge affordable prices.
How to get buy box on Amazon
To get the buy box on Amazon, all you need to do is follow the amazon guidelines and ensure that you meet its algorithms requirements. Below are the five simple steps that you need to take to win the Amazon buy box.
Step 1: Create an Amazon professional seller account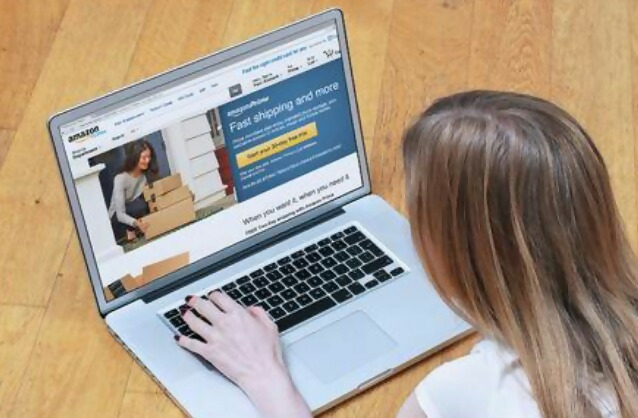 When creating a seller account on Amazon, you can either select the individual or professional seller plan. The individual seller account doesn't demand any subscription fee, but one is required to pay $1.00 for every item sold. The professional seller account, on the other hand, demands a subscription fee of $39.99 per month with no additional charges. The professional seller account comes with a host of privileges, one of them being gaining access to the Amazon buy box.
To get the buy box on Amazon, your products must be indexed and you must be a professional seller. You can only achieve that by creating a professional seller account on amazon and following the instructions given.

Step 2: Make use of Amazon FBA
Fulfillment by Amazon is a selling plan where the packaging, picking, and shipping of products are taken over by Amazon. The e-commerce giant offers a preference of the amazon buy box to FBA sellers, as they can confirm that they can deliver high-quality products within the ordered time. In addition, the FBA sellers qualify for the amazon prime services and can meet the customer's demand with ease. So guys, paying the subscription fees is worth it.
Step 3: Ensure your pricing is competitive
Amazon doesn't necessarily offer the amazon buy box to sellers that offer low prices. However, it is advisable to offer your products at prices that are comparable with your competitors. When determining price, you need to include the cost as well as shipping and handling fees. To come up with a competitive price, you need to evaluate your competitors' offers, and match the same with yours. This does not mean that you should follow your competitors blindly; you need to consider the cost of production, FBA fees, and employees' wages. It wouldn't make any sense if you offered your products at very low prices and make losses, just to win the Amazon buy box.
Always bear in mind that your competitors will constantly change prices in order to win a slot. This is regarded as unhealthy competition and you should not be a party to it.
Step 4: Lessen the shipping time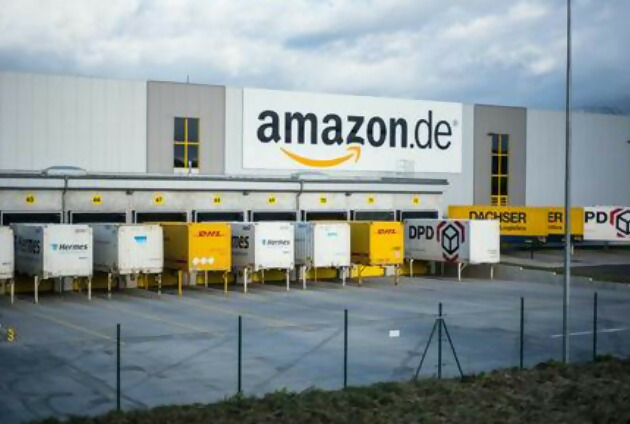 To be considered for the buy box, you must have the ability to meet the tight shipping timelines, as satisfying customer's demands is a priority. This step is for the sellers that are in the FBM plan only, as Amazon takes over the shipping services for the sellers in the FBA plan. The faster you deliver your products to the customers, the better your chances will be to win the box. Amazon is always looking out for ways to outshine its rivals; and if you can enable them to achieve their objective, you will have an easy time qualifying for the box. Amazon has four shipping time frames which include 0 to 2 days, 3 to 7 days, 8 to 13 days, and over 14 days. Always keep in mind that Amazon customers are never concerned about how cheap your product is, but how fast you can deliver it.
To lessen the shipping time of your products, you need to negotiate with different carriers. The best carrier may also be more expensive.
Step 5: Offer outstanding customer experience
As stated earlier, your amazon reputation and customer reviews play a key role in determining your ability to win the Amazon buy box. Just like in search engine optimization where you create outstanding content for your audience rather than search engines, as an amazon seller, you should think in the same line. To ensure that you offer outstanding customer experience, you need to ship your products at lightning speed, deliver quality ones with no defect, and win the affection of your customers. You should set up your business to be customer-centric, by offering a satisfying and seamless shopping experience.
Your services must be aligned to the amazon's goal which is to make them the best e-commerce site in the world. This will consequently ensure you receive positive feedback and thus improve your customer feedback score, which is key in determining whether you will win the buy box or not.
If you are on the FBA plan and a customer sends negative feedback on shipping or packaging, which is not your responsibility, you need to inform amazon so that they can clear your name and thus improve your score.
Step 6: Ensure your products are in stock
Amazon always ensures that customers get what they are looking for on the site. In case your products are out of stock, they will get them from another source. This will, in turn, affect your eligibility for the buy box, as you cannot be trusted to meet customer demands. The more you are able to maintain your product in stock; the more your likelihood will be in winning the buy box. If you are an FBM seller, you must ensure that you have your inventory management and fulfillment aligned to ensure that your products are in stock.
FBA sellers should ensure that their products are always in the Amazon fulfillment warehouse. You always consider delivery and processing time, when transporting your products to amazon. It will be good to ensure that your products will not be out of stock at any given time.
Final Thoughts
Winning the amazon buy box can help grow your business to the next level; you enjoy standout placement as well as easier purchasing functions. Winning the amazon buy box spot is not a permanent thing, but an ongoing dealing where your competitors work day and night to dislodge you. You therefore must optimize and change the elements that influence qualification for a buy box slot in order to increase your time in the position.