Amazon has become one of the best platforms to earn money online. As per the data, around 2 million people are selling on Amazon around the world to make money. But, making good money includes more than just manufacturing products and displaying them on Amazon. It also demands you to make a loyal customer base and encourage repeat sales.

When it comes to improving product visibility and encouraging prospective visitors to convert into regular customers, some online advertising ways that you may use include Amazon SEO, sponsored brands, and sponsored product ads. Besides, there are a few offline marketing ideas that are worth your efforts, and one of them is – Package Insert.
What is a Package Insert?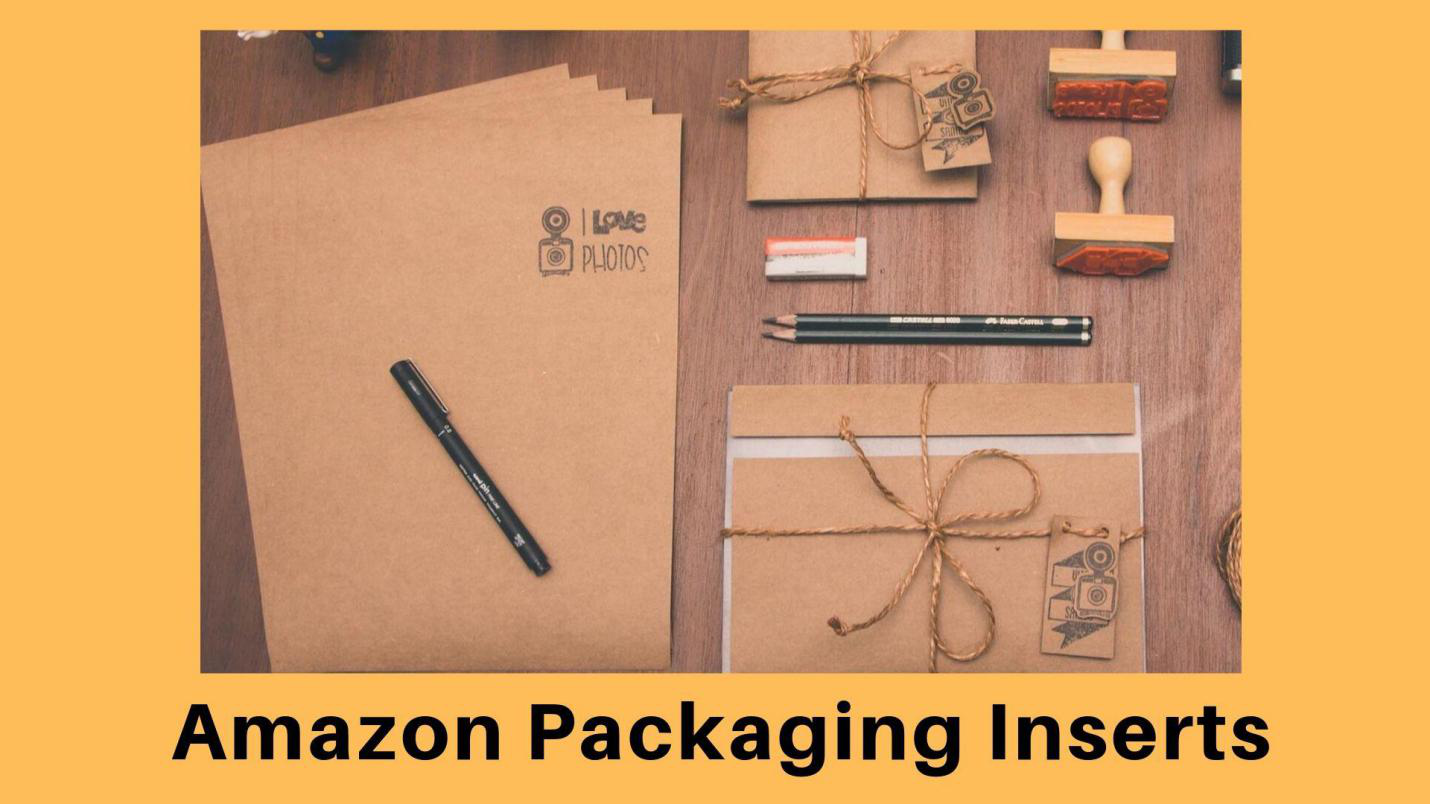 A package insert is a printed marketing material that sellers can put in their Amazon packages before dispatching them to their consumers. Usually, it is like a postcard or business card that carry a marketing message.
Packaging inserts can be a great addition to delivering a stand-out client experience, achieving varying advertising objectives, communicating with the Amazon community, and more.
Importance of Packaging Inserts
Each package Amazon sends to your customers has massive potential for upselling and encouraging repeat sales. This is where packaging inserts come into the play.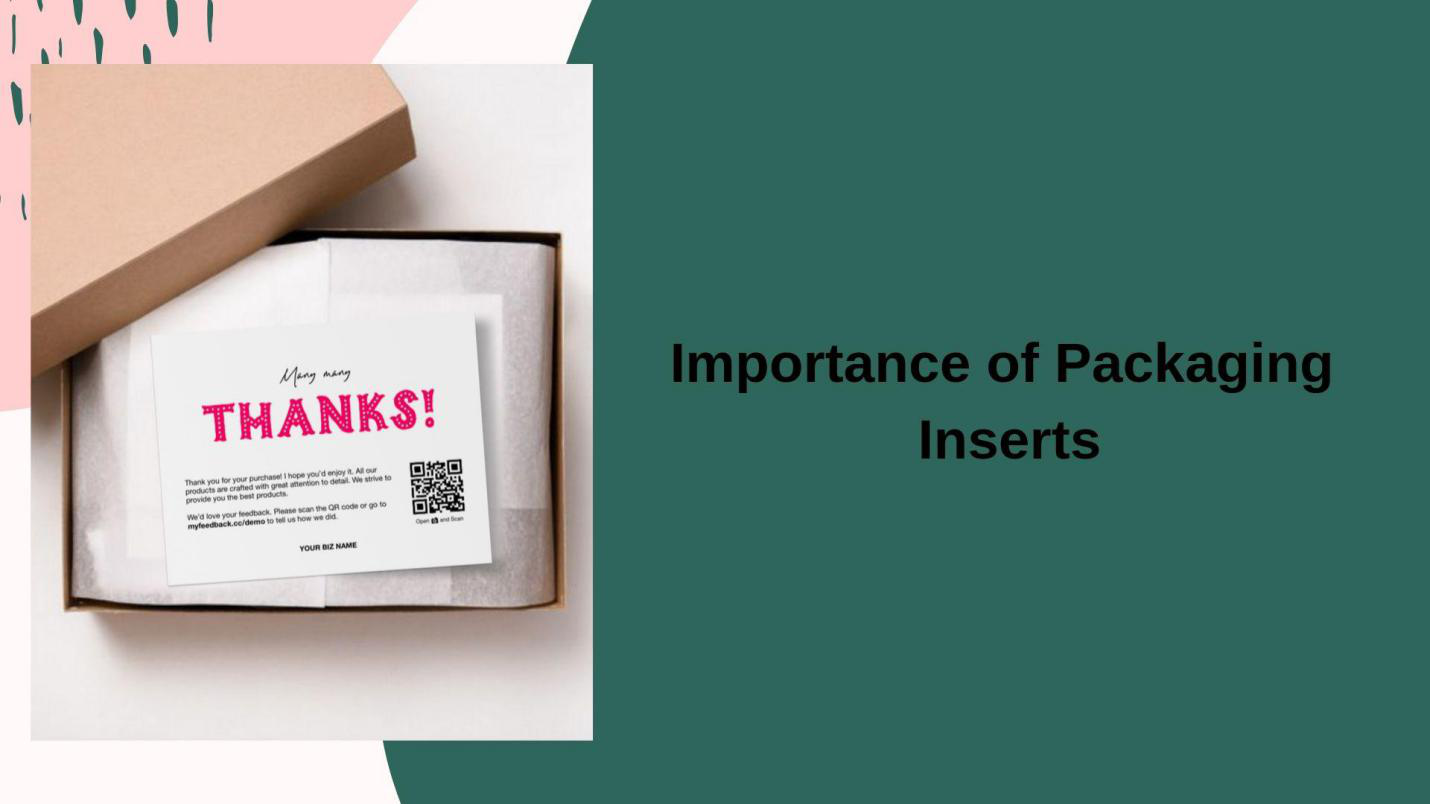 Packaging inserts can be a versatile and inexpensive way to build solid relationships with your clients. This improved equation with customers can help in increasing sales, average order size, and business profit. Here are some top reasons that show the importance of packaging inserts:
● They are cheap
● Can be highly targeted
● Ideal for cross-selling
● An excellent medium for liquidating merchandise
● Increased customer loyalty
Packaging inserts seem pretty straightforward. Simply add a coupon or flyer directly to the box whenever you ship an order. However, to protect clients against spam, Amazon has implemented some conditions on what type of marketing items you can put into packages. It clearly means sellers have to be very careful while building package inserts in order not to breach Amazon ToS (Terms of Service).
Use Package Insert to Increase Your FBA Revenue
Packaging inserts are flexible advertising material. They can be a great addition to achieve different business marketing goals, depending on your focus. If you're looking to increase your FBA (Fulfillment By Amazon), there are lots of package insert options that you may use. Let's take a look at some of the popular packaging inserts that you may consider.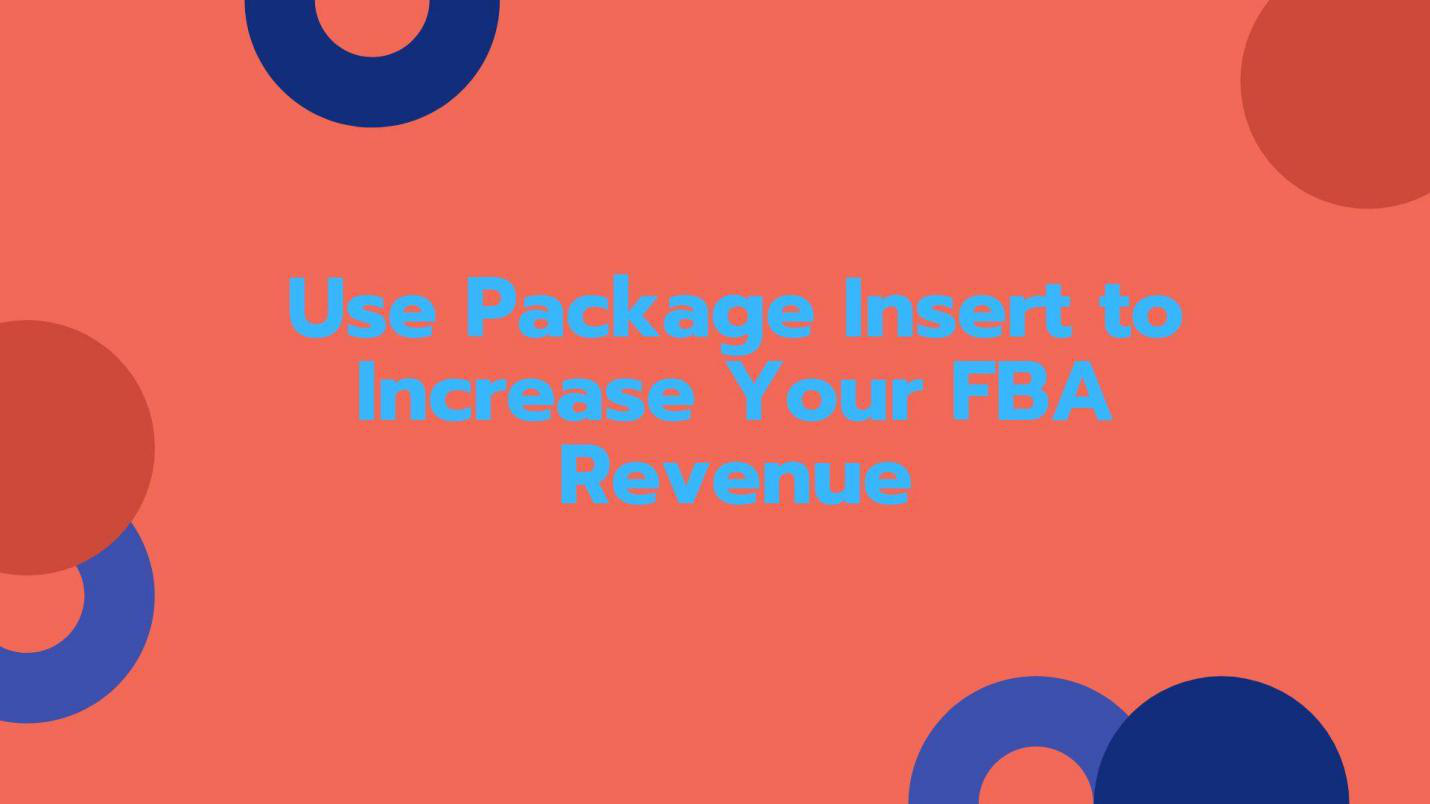 1. Ask for Reviews on Amazon
Including packaging inserts in your orders can be a perfect idea to remind your consumers to leave comments or reviews for your products on Amazon. It is really fine to ask for reviews from your customers. All you need to remember is – never ask your buyers for positive reviews directly in exchange for incentives or discounts. This is because Amazon is quite strict about review manipulation. To know more about Amazon client product reviews, visit here.
2. Include Discount Coupons/Offers
Discount coupons are the most popular type of packaging inserts. However you may provide discounts coupons to your buyers on email, but adding them right to shipping boxes ensures that clients are going to receive them directly in their hands rather than in their email's spam folder.
There are several Amazon product insert templates to print your discount offers, but the most cost-effective option is – business cards. Once you finalize your business cards pattern, place an order to print different types of discount offers or coupons, like:
● 15% off on your next order
● Free shipping on your next order
● $15 credit towards the following order, etc.
3. Give Product Samples
Product samples can be another idea to participate in the packaging insert strategy. Depending on your product type, you may ask your vendors to provide you with sample size products for free or at a cheap rate. This can be a perfect idea to communicate with your clients without spending extra on your business profit.
Product samples also enable you to cross-sell and introduce customers to your new products that they may be curious to know about or give a try. They are perfect to surprise your online buyers without making them realize that you're making efforts to sell them your new products.
4. Create Personal Notes and Thank You Cards
The simplest, most customized, and least expensive packaging insert you may add to your orders is – handwritten thank-you notes. A personalized card is a thoughtful gesture that can help you build customer loyalty.
Thank You cards show that you have invested your time in saying thank you and improving your communication with your clients. You may follow these quick tips to create thank-you notes:
● Use quality stationery
● Mention your customer's name
● Express your gratitude
● Describe the reason for sending the card
● End the letter with a professional signature
5. Request Product Review/Share on Social Media
Since social media offers different opportunities to brands to boost sales and income, you can use packaging inserts to request clients to share your products on their social media accounts.
Make sure also to request them to leave a warm review and tag your business every time they share a post about your business. To motivate your clients to do so, you can offer them small discounts or tell them that you will repost their pictures on your feed/account as well. The key here is to build a loyal customer base and improve your business revenue.
These are some tried-and-true tips that you may follow to make the most out of your packaging inserts. Just get innovative and use any of the ideas that suit your business to enhance your FBA revenue.
Conclusion
Overall, a package insert is all about delivering more value by exceeding clients' expectations and encouraging them to purchase from you again and again. Once you understand the advertising techniques of packaging inserts, they can really help you put your brand at an advantage.
As long as you meet your Amazon FBA packaging requirements, you are on the right path to building effective packaging inserts; resulting in more sales and improved FBA revenue automatically.