The 15th annual Internet Retailer Conference and Exhibition, the industry's largest and most well-known e-commerce event, was held in Chicago's McCormick's Place West on June 25-28. As IRCE's Market Solution Provider, SellerMotor's team of experts was there to offer live demonstrations of our latest offering for retailers at booth #853.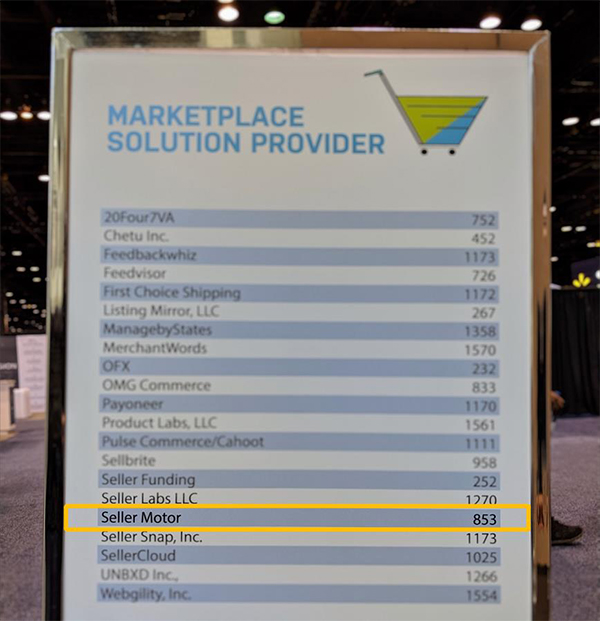 IRCE @ RetailX – the Internet Retailer Conference & Exhibition – is an annual event of the biggest and best in eCommerce industry held in Chicago, Illinois. Whereas in past years IRCE was a standalone event, this year it collaborated with RFID Journal LIVE! Retail under the combined banner of RetailX.
Over 20,000 attendees and 600 exhibitors from all around the world flocked to the trade show to talk about solutions, insights, and technology updates covering all facets of the eCommerce business.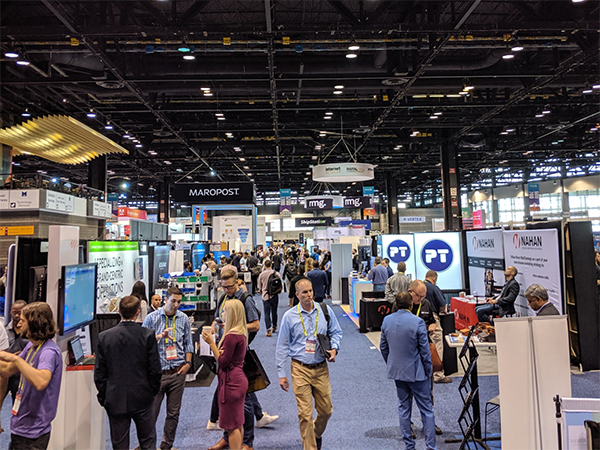 Besides the great networking opportunities available, this four-day event also provided a chance to learn. Some big names in eCommerce have delivered in-depth insights into their retail experiences, advice on how to grow sales and analysis of emerging trends in the industry.
Major keynote speakers this year include retail prophet Doug Stephens, Andy Dunn of Walmart and Chip Conley from Airbnb. Keep reading to find out main takeaways from what they said.
SellerMotor's attendance at IRCE comes on the heels of the global launch of our SellerMotor web APP on June 24.
As a provider of cloud-based eCommerce solutions that enable Amazon e-retailers to increase global sales, SellerMotor drew the attention of many Amazon Sellers while showcasing its advanced features at booth #853.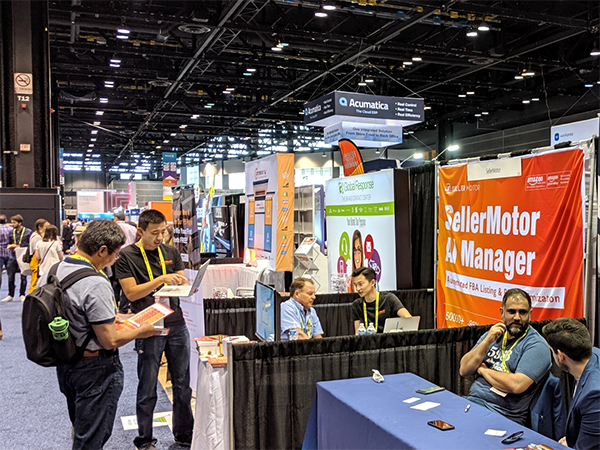 Patrick, who has been running a 3D printer manufacturing company in Massachusetts for over 3 years, was seeking advice on how can he make a shift to selling directly on Amazon's marketplace.
He was impressed by the comprehensiveness of our market analysis. "I don't know before that a web application can tell you so much about a target market", Patric looked surprised, "market size, sales trend, competition, cost, and even market niche! It basically tells me everything about the seller journey in less than 1 minute, that's incredible!"
With SellerMotor Market Insights, Patrick felt more confident to reach online consumers across global marketplaces in his 0 to 1 phase.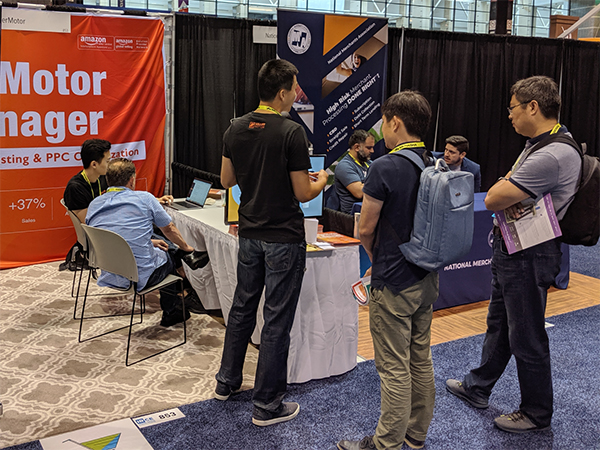 SellerMotor Team was providing actionable analytics on how to use Market Insights
Our most recently released SmartPPC was also an eye-catcher at IRCE.
With increasing competition on Amazon every year, sellers need to find scalable and cost-effective ways to acquire traffic more than ever. Fully automated Amazon Sponsored Product Ads is exactly what they've been looking for.
Karen, a professional Amazon seller of private label apparel complained to us about the fierce competition she's facing. "Plenty of new sellers just came out of nowhere and suddenly killed it on sales because they know how to leverage the sponsored ads," Karen seems frustrated, "but for me, sorting keywords and bidding are just too confusing and time-consuming."
After being given a live demonstration of how SellerMotor SmartPPC works, Karen subscribed immediately, "this is a really exciting experience", she said.
4 Major Takeaways from IRCE 2019
Vendors aren't the only resource for retail and e-commerce wisdom at IRCE 2019. The event also included memorable keynotes and hands-on workshops.
However, with dozens of speakers and breakout sessions of all sorts, it's hard for you to sift through the noise and pinpoint the biggest trends. We concluded 4 main topics the speakers presented at IRCE this year.
1. Tactile Experiences and Meaningful Brands Are the Future of Ecommerce
Andy Dunn, now Walmart's senior vice president of digital consumer brands said that values-based business practices have never been more critical than now.
According to Dunn, the store becomes less about delivering inventory and more about providing experiences that connect with consumers' values. "Revolutionary products and eCommerce should be available to everyone, and not just those who can pay a lot for the privilege of participating."
2. Never Compromise on What's Best for The Customer
Susan Tynan, CEO and founder of custom framing service Framebridge believes that the key growth factor of any business is customer satisfaction.
"You have to build with the customer in mind and fiercely defend the customer as you grow," Tynan said that during her keynote presentation at the IRCE, "It's not always easy but it's necessary".
3. Learn to Create An "Intergenerational Pipeline of Wisdom"
Chip Conley, Airbnb's head of global hospitality and strategy said that it's now a common issue in the retail world where there are five generations occupying the same workplace. "Bricks-and-mortar veterans might not have the digital fluency of eCommerce teams, yet younger employees may not have as much leadership experience". He said the key is to leveraging different skillsets of employees across all ages and to create an "intergenerational pipeline of wisdom".
4. Discipline is The Path to Success
Dan Alarik, Grunt Style founder and CEO believes that discipline is the key to success in online retail, business and life. "Stop waiting for the perfect plan," Dan said in his keynote address, "you need discipline. A good plan with discipline will win every single day."