It's said that e-commerce products with many reviews tend to be more popular, while those without any are more likely to be driven out of the market. Well, it may not be the case.
Many products without any reviews on Amazon have achieved satisfactory sales volume. We have searched for such products using SellerMotor Product Scouting Database, and analyzed the factors that attribute to the sales performance.
We found in Amazon US 835 products with the following filters: no reviews, over 10 orders per day, and seller type being FBA. We then added the filter "launched within 6 months", there were still 286 items. After we eliminated those with no reviews on their own but more reviews on other variations on the listing, the following four products with details were selected.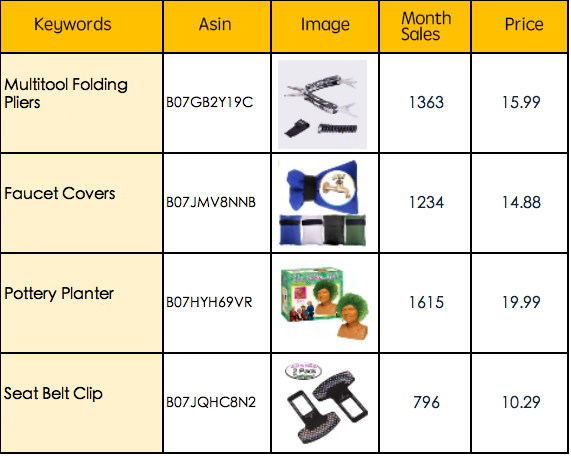 Now let's analyze the reasons for their popularity.
First of all, let's take a look at Multitool Folding Pliers. This product can be used as a wire cutter, a screwdriver, a nail file, and a bottle opener. It includes 11 different screw-on attachments, enabling buyers to use it for multiple purposes.
With an average retail price of USD 23.93 and a high gross profit margin, this product has few competitors, with only 45 actively competing products at present.
Faucet Covers: This is clearly a seasonal product as it is used in winter for protection from freezing and moisture. According to Google Trends, the fluctuation of search volume for this keyword over the past five years is shown in the figure below:

Although its sales are obviously affected seasonality, this product is rather new to the market with an average listing time of only 270 days.
Currently, there are only 69 active competitors in this growing segment.
The Pottery Planter: this product has 181 available pieces of competing products (less fierce competition) in its mature market segment. The reason why this product with no reviews can have high sales volume is that it's under the brand of Chia, whose products have been on Amazon for over 7 years(2,848 days), and monthly sales volume is up to 25,922, ranking first in the market.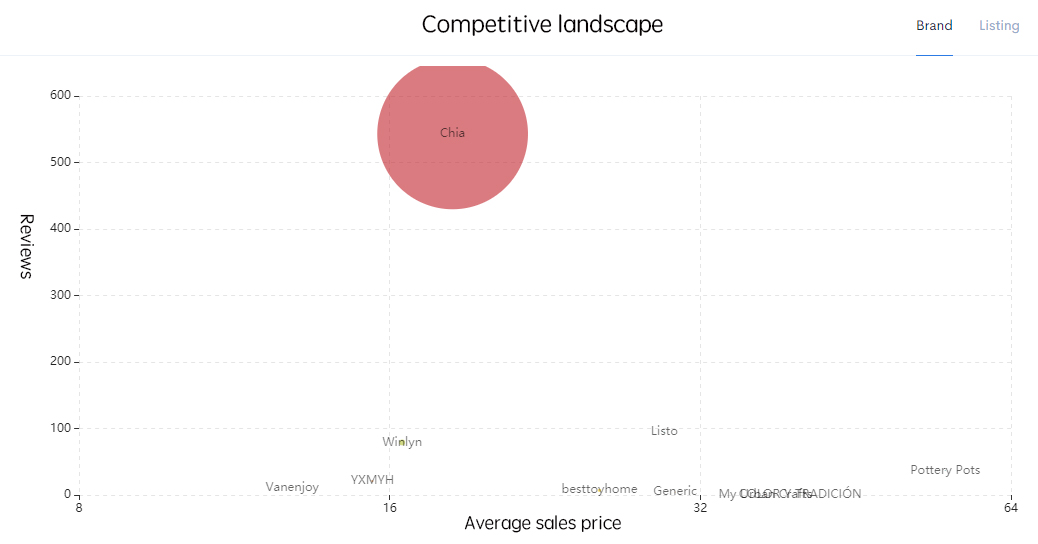 Finally, let's take a look at Seat Belt Clip. For drivers, it is an indispensable product, and for sellers, it has great growth potential since it features low cost and high profit and enjoys a mature market.
In addition to the Amazon US, some of you might want to look at the other Amazon marketplaces as well. Therefore we used SellerMotor Product Scouting Database and applied the same screening criteria, to select the following products:

In addition to the hot products during Christmas, the products with no reviews but high sales volume mainly fall into the following categories:
Practical tools: DIY tools, auto parts wipers, etc.;
Nation-specific popular products: for example, the Japanese especially like buying Garage Kits (GK) and toys, while the French loves their chocolate;
Household goods: excerpts, cut&paste books, etc.
If interested, you can search for more details to see how these products prevail in other marketplaces without any reviews.