Being an Amazon seller, you acknowledge and agree to follow all Amazon policies, laws, and regulations. In reality, there is a detailed list of rules on what you can and can't sell on Amazon. Sellers participating in FBA (Fulfillment by Amazon) have to submit their product listings to Amazon for approval before directly displaying them online.
Have you sourced an excellent product on Amazon that can bring you lots of sales? Great! But suddenly, you get to know that you are not allowed to sell it because it comes under Amazon's restricted products and categories. This can be really disappointing, until you find out a way to bring it out from the restricted zone. The good news is - it is possible!
Know More about Amazon Restricted Categories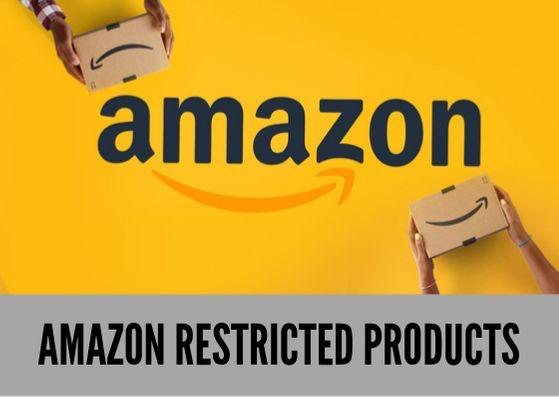 If you research, you will notice hundreds of sellers are operating in Amazon restricted categories. Plus, all of them are making huge money every month by selling expensive rings, watches, protein powders, and fine art.
Now the question is - "How did they get approval from Amazon to sell that stuff?" No worries! In this post, you will get to know about Amazon's restricted categories in detail. But, before switching to in-depth information, let's know which products are considered as Amazon restricted products.
What Categories are Gated on Amazon?
There are several gated categories that need approval from Amazon, and some of them include:
● Clothing, Shoes, Luggage, & Accessories
● Watches
● Automotive & Powersports
● Fine Jewelry
● Fine Art
● Collectible Coins
● Collectible Books
● Entertainment Collectibles
● Music & DVD
● Gift Cards
● Major Appliances
● Streaming Media Players
● Sports Collectibles
● Video, DVD, & Blu-ray
● Toy & Games and more
Are Other Categories (Except Gated Ones) Completely Open?
The answer is – NO. Just because a category is not gated, does not mean there are no other restrictions. Some other things that you need to consider other than restricted categories may include:
● Gated Subcategories: In some cases, Amazon doesn't block the whole category, but only particular subcategories. For example, you don't require permission to sell in the Health & Beauty category, but you do to sell in the Topicals subcategory.
● Restricted Products: Some items that are completely banned or require prior permission to sell on Amazon include laser devices and streaming media players.
● Restricted Brands: Sellers require approval for brands like Apple, MAC, Adidas, and Bose before selling them on Amazon.
Besides, it is also worth remembering that Amazon's gated categories are continually changing. There are chances that categories that are open today may not be after a few months. So, it is recommended to keep checking on every group you're planning to sell; including those which don't come under restricted products today.
Why Does Amazon Restrict Certain Categories?
With the increasing number of third-party sellers on Amazon, the risk of making a negative impact on Amazon's reputation is also growing. For instance, if a consumer receives a faulty or counterfeit product, it won't be the third-party seller he/she will blame, it'll be Amazon.
So to protect online customers and their reputation, Amazon restricts products that are particularly susceptible to quality issues and counterfeiting.
To get ungated, sellers have to submit full details about their businesses and products they are going to sell. Through this procedure, Amazon ensures that only genuine and honest vendors with legitimate items are selling in these categories.
Most importantly, Amazon doesn't want to be known as an online platform that is easy for defaulters and counterfeiters to use.
3 Major Restricted Categories of Amazon
Amazon's gated categories break down into three major parts, including:
● High-quality Expert Items
● Collectibles with specific condition requirements
● Products that are regulated by federal law and state law
By doing so, Amazon wants to show their consumers that the products they are ordering from Amazon are not some knockoff or imitation. Wine bottle, for instance, if they are purchasing a wine bottle, it's not an illegal bathtub hutch.
So, the primary reason behind Amazon's gated categories is to protect 3 million monthly shoppers of Amazon from stupid scams.
What To Do to Sell Products in Amazon Restricted Categories?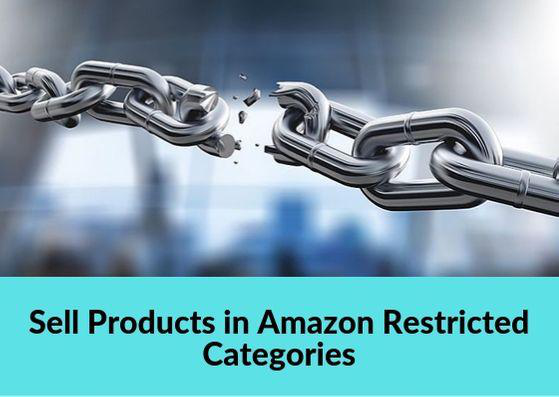 It is no surprise that no two Amazon gated categories have the same process of getting ungated. For some categories, the application procedure is straightforward, and for others, you need to put in additional information and steps. But in general, to get approval from Amazon, you need to consider the following steps:
● Sign Up for a Professional Selling Plan
● Look Out for the Product You Want to Sell
● Click on Listing Limitations May Apply & Request Approval
● Fill Out the Application Form
As mentioned above, the process of getting ungated on Amazon is different for each category. So let's take an example to see how to become ungated in "Fine Art Category."
This category is only for art gallery owners and fine art dealers. To get approval in this category, you need to fulfill these requirements:
● Already be an Art Dealer: To sell in this category, you need to have at least 3 years of experience in the business of selling artwork.
● Have a Website: You need to have your business website and an excellent online presence.
If you meet these requirements, you are eligible to fill out the approval form to sell in the Fine Art category.
What Information Do You Need to Fill Out Amazon Ungated Application?
If you want to get approved to one of Amazon's gated categories, you have to fill out the Category Approval Request Form. This form asks you to add the following information:
● Your Name, Email, and Phone Number
● Your Business Name and Website
● Product Category
● Number of Authenticated Items You Sell
● Estimated Annual Revenue
● Your Product Condition (Refurbished, Used, or New)
● Your Company Description with Important Information that Amazon Must Know
The information you need to fill in also varies depending on the restricted category you select, as some categories may need more data.
Conclusion
Most sellers don't even try to go through Amazon's ungated process, as they feel it is time-consuming and not worth it. We understand, there are some pretty extreme needs for some of the gated categories. But sellers who put in their time and effort in selling Amazon restricted products can be significantly rewarded with less competition and massive profits.
The point is, while this process may seem daunting at first, but it's not that complicated to begin selling in some of Amazon's gated categories. All you need to do is – start with building your product listing. Ensure to do proper research before creating your restricted product listing. To avoid any risk, it would be great to use SellerMotor Risk Assessment tool; which can help you spot every potential risk related to your keywords.
Once your listing is ready, fill out Amazon's ungated application form and receive an approval within hours depending on your product category. So, if you think you can get approved by Amazon, do not waste your time, go for it today!