Both Cyber Monday and Black Friday are the most significant selling days of the year. Being a seller on Amazon, if you're reading this post, you are probably preparing your online FBA business for Q4. As you know, Cyber Monday and Black Friday are fast approaching; it is high time to start planning for your Amazon marketing and sales strategy.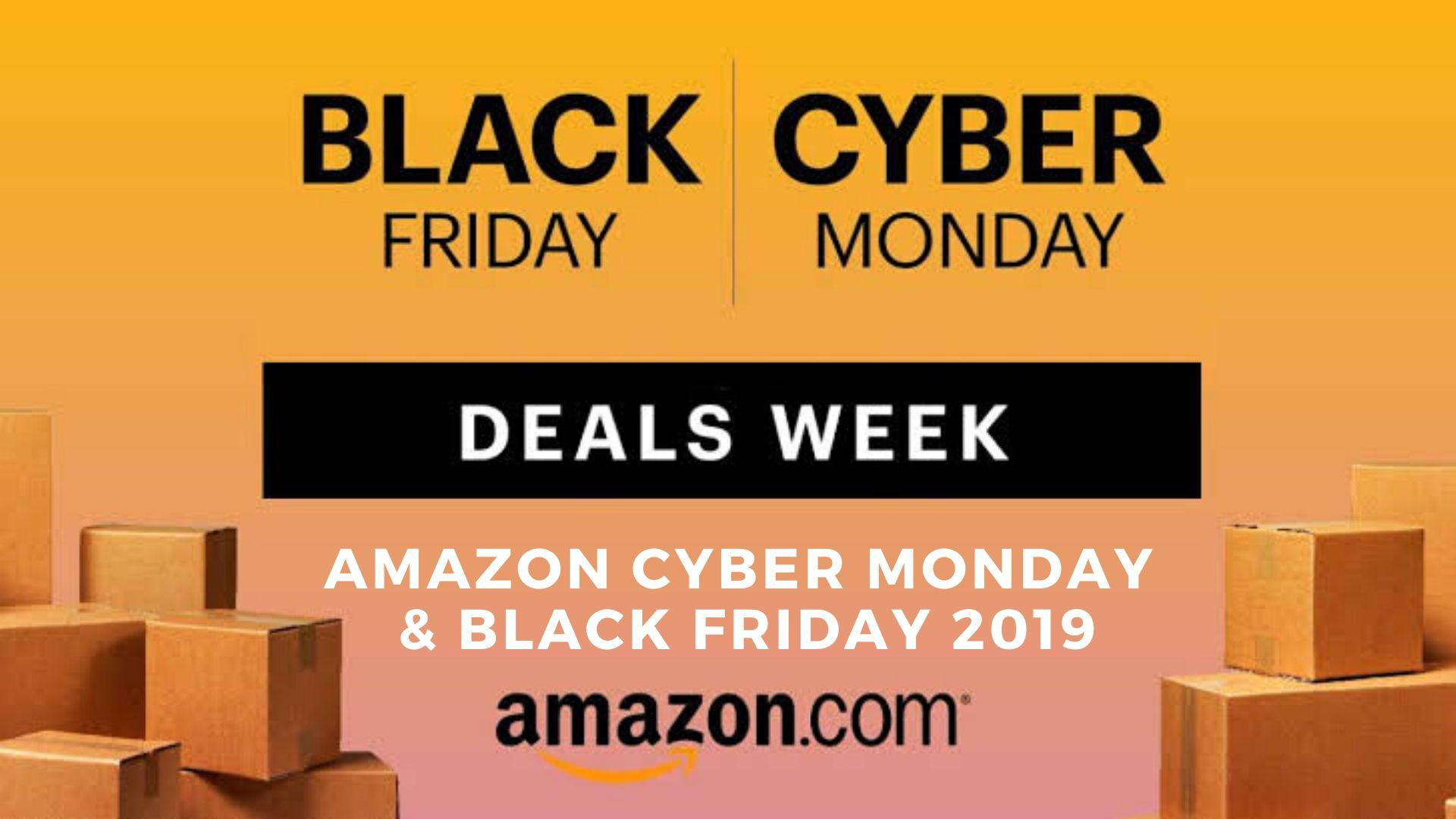 To make sure you're making the most out of this sales season, we will dive into sales data and trends of Amazon Cyber Monday and Black Friday 2019.
So let's get started.
When are Black Friday and Cyber Monday 2019?
Before diving into the details, let's begin with the basics. In 2019,
● Black Friday is on 29th November.
● Cyber Monday is on 2nd December.
● Cyber Week is from 25th November to 2nd December.
Why Amazon Cyber Week 2019 is a Big Deal for Your Amazon Business?
According to the data from SellerMotor Analytics, Cyber Week is going to be the best time for Amazon retailers this year. The reports predict that online shopping during this holiday week, i.e., from November to December, will reach $143.7 billion this year in the United States, which is almost 14.1 % more as compared to the total revenue of last year.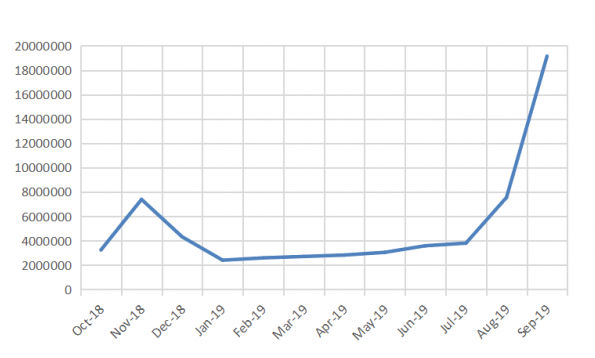 In 2018, Amazon's Black Friday was a huge record-breaking event, from Thanksgiving to Cyber Monday, the sales of Amazon collected millions. In fact, as per a PR, the Cyber Monday of last year was the biggest shopping day in Amazon's history, with $7.9 billion. During this period, this online shopping platform sold more than 18 million tops and 13 million fashion products.
While the shoppers got impressive deals on their favorite products during Cyber Week, this sales season is exceptionally profitable for Amazon sellers as well. The picture below gives a small glimpse of how enormous the sale can get this year, which clearly showing a significant rise in the revenue for Amazon sellers.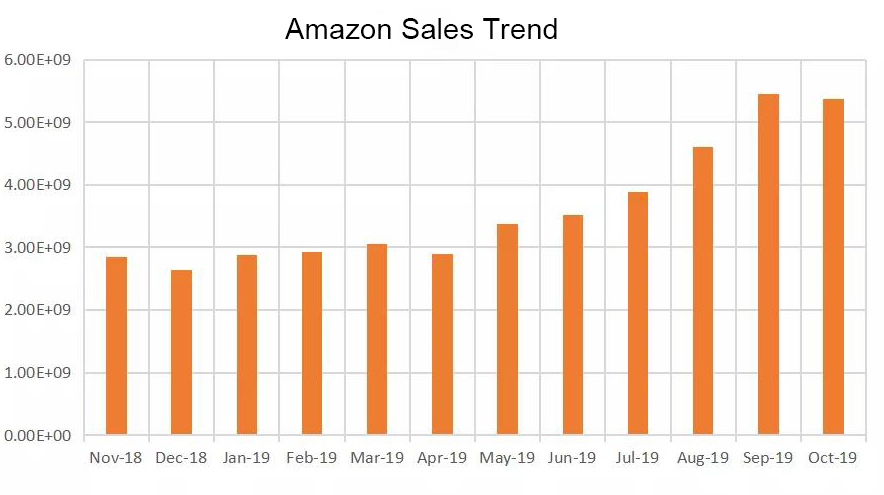 Here, we have highlighted some essential trends that Amazon sellers should expect this Cyber Week. Let's take a look:
1. It's Not All About Deals & Discounts
During Cyber Week, around 90% of items witnessed enhanced revenue. While discounted goods experienced the biggest average increase in the revenue, i.e., over 820%, more than half of items on Amazon that were not discounted also experienced more than 496% growth in their revenue.
Though discounted products allow sellers to generate more sales, you can also earn a lot without even offering discounts as most of the clients during this time are in the mood to shop. Since there's a sudden growth in the revenue, being a seller, you have to be more strategic and careful while deciding what items should be discounted and offered as the value deal on this Amazon Cyber Week to obtain optimum results.
Therefore, it is essential to optimize an appropriate margin along with having a constant focus on improving your sales volume. For example, you can put a discount on new items to boost their popularity, reviews, and sales to cater to extended visibility on this shopping platform.
2. Use the Previous Data
Data analysis is a trend that can assist you in making a valid and productive Black Friday & Cyber Monday selling strategy. Take a look at your sales record for the past few years and find out what products you've sold the most during this period. It will help you in determining who to exhibit your items in the marketplace.
However, Cyber Week is a massive deal, and to find out what to sell and how to sell, you need to study the global data. When it comes to making lucrative selling strategies, you can take help from online tools, like SellerMotor Market Insight. This is one of the most popular tools that can help you in keeping a regular eye on the latest market trends and generate a product list that you should sell on Amazon this sales season to earn maximum profit.
3. High Market Volume Does Not Mean High Click-Per-Costs
During the Black Friday & Cyber Monday, you can expect a significant increase in traffic and sales on the Amazon platform. However, extended marketing activities do not result in the growth of the cost-per-click (CPC) & conversion rates at the same speed. The data reveals that during the Amazon Cyber Week, the conversion rate in the clothing, shoes, and jewelry category was average, but the CPC rate was not that high.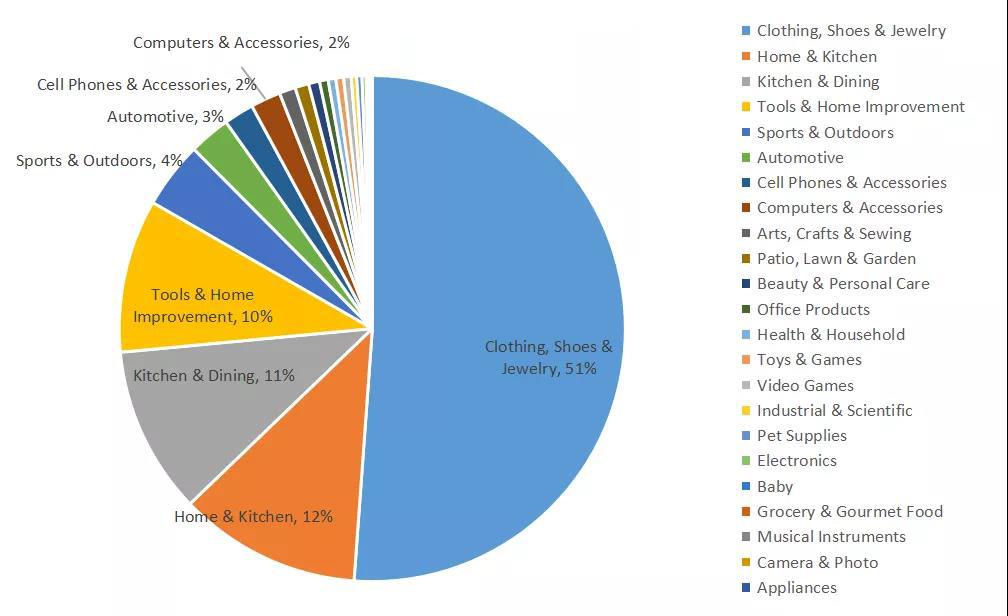 While the conversion rate changes depending on the product category, there was not any considerable increase as opposed to the sales & revenue rise. This is the primary reason why Amazon sellers should raise their budgets during this time (when online traffic is immense).
Events like Black Friday and Cyber Monday have the potential to drive more and more traffic to your business and make huge money through compelling advertisements. The best idea is to – start planning for your marketing campaign early; do not leave everything to be done in the last moments. By early planning, you will have enough time to market your business, generate visibility among the prospective audience, and capitalize more sales.
The Bottom Line
It is no surprise that Black Friday & Cyber Monday are the best time of the year. They offer an excellent opportunity for both shoppers and sellers as buyers can get their favorite products on the best deals, whereas sellers can make a massive profit from their sales.
As an Amazon seller, it is a crucial time for you; thus, it is essential to start early planning and analyze your every decision thoroughly. With a well-structured marketing and selling plan, you can earn a considerable amount of profit during Amazon Cyber Week.
Hopefully, the sales statistics & trends mentioned in this post for Amazon Cyber Monday and Black Friday will help you in building a secure and efficient online marketing & selling strategy.