When it comes to Amazon FBA Canada, many traders might think that Canada is such a small market, so why bother about selling in this marketplace. While it is a small market, it is hard to deny the part that selling on Amazon Canada can work well in your favor.

On the other hand, selling on Amazon.ca is not the same as FBA selling in the US. But no worries. This post is a comprehensive guide on how to sell on Amazon.ca successfully in 2020. So let's dive into the details.
What is Amazon.ca?
Amazon is a large eCommerce platform with various marketplaces all over the world. When it comes to Amazon.ca, as its URL suggests, it is an official Canadian-based website of Amazon. If you're planning to sell on Amazon FBA in Canada, you must take time to familiarize yourself with the Amazon version of Canada as it contains varying sets of products, rates, customer buying patterns, shipping prices, taxes, and more.
A particular product available on Amazon.ca might not be available on Amazon.com. Specific products that sell well on Amazon Canada don't necessarily sell well on Amazon US. That means you need to understand a particular marketplace thoroughly before starting selling into it.
What are the Reasons for Selling on Amazon.ca?
There are several top reasons to sell on Amazon CA, such as:
1. 10-20% sales boost
2. Potentially higher profit margin
3. Much less competition compared to Amazon.com
4. Enables you to use multi-channel fulfillment to ship orders from your site to Canadians direct from Canada
5. Much easier sales tax procedure
Things You Need to be Aware of When Selling on Amazon Canada
Here are some points you must know before starting selling on Amazon Canada:
1. Canadian duty rates are often higher than in the USA
2. The exchange rate is not stable
3. You must have a Business Number to import products into Canada
4. If sending FedEx or UPS, ensure you send them Delivered Duty Paid (DDP) else Amazon will reject your shipment
5. Canada has a Federal Sales Tax
How to Sell on Amazon Canada
In this section, you will find a few simple steps that you need to follow to sell your products on Amazon.ca.
1. Register Yourself
When it comes to selling on Amazon Canada, you must have a Seller Central Account. If you already have one, then great. Otherwise, create one here.
When you've your seller account ready, the first step is to register yourself. Here are 2 steps you need to follow to register your business:
● Decide the product category in which you want to sell.
● Pick a selling plan from Individual Plan and Professional Plan. For more details on these selling plans, consider clicking here.
2. List Your Items on Amazon.ca
The next move is to upload your products to Amazon.ca. If you want to switch from Amazon.com to Amazon.ca, remember you cannot transfer your inventory directly. You have to re-upload your items to Amazon.ca. However, you don't need a different Seller Central account to optimize your Amazon.ca.
Also, your reviews from Amazon.com will transfer over until you receive your first review Amazon.ca.
There are several other settings you require to set-up for Amazon.ca separately like shipping, but the whole procedure should not be time-consuming.
For complete details on importing commercial goods into Canada, click here.
3. Turn on Sponsored Ads for Canada
Once you get your inventory to Amazon FBA successfully, the next thing you need to do is – begin using Sponsored Items if you're using them for Amazon USA. This is where you can take help from our SellerMotor SmartPPC tool, as this process is quite expensive and time-consuming. Also remember, wrong operations can result in a disaster so it is suggested to use the services wisely.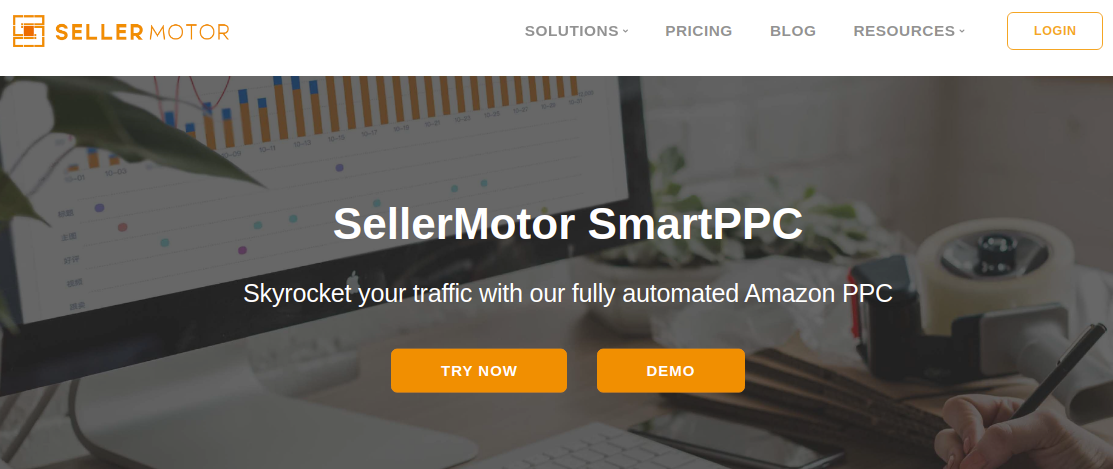 4. Track the Exchange Rate Every Month
When you rate your items in Canada, you're more likely converting from US dollars to Canadian dollars or maybe inserting a bit of a cushion. You must track this exchange rate on a monthly or quarterly basis as it will change regularly, and you must change your prices wisely.
5. Sell Your Products on Amazon.ca
After you list your products and offers, now consumers can see them on Amazon CA. With product features such as 1-Click Order, A-to-Z guarantee, secure checkout, and more, buyers can purchase their products easily and quickly – without any tension.
6. Ship Your Orders & Get Paid
When a client places his/her order, Amazon will notify you regarding this. Here, you have two options, either:
● Ship the order to the given address
● Choose FBA (Fulfilment By Amazon) and let Amazon do the shipping and handle client service on your behalf.
Once you deliver the order successfully to a Canadian client, Amazon deposits payments into your registered bank account and sends you a notification regarding this.
This is how to sell on Amazon Canada successfully and start making good money out of it.
Conclusion
This is a detailed and informative guide on Amazon FBA Canada. Hopefully, this post has outlined points on why you should be selling on Amazon CA and how to do so.
Besides, since selling internationally on Amazon is a worthwhile venture for sellers, you must understand how to navigate different marketplaces in other regions to maximize business exposure and profit. To expand your FBA business in a specific market, you need to determine the most selling products in that region, and you can do so by using our SellerMotor tool.
Whether its Amazon.ca or any other country, our tool can assist you in finding the best product to sell in a particular marketplace. If you're planning to sell on Amazon Canada, use this tool to shortlist your product, and give a great start to your business.
Do you have any questions about selling on Amazon Canada? Have you had any experience selling on Amazon.ca? Let us know your thoughts by leaving comments below.