Are you selling for the first time on Amazon, or are you an established seller? If you want to be a part of the world's largest e-commerce company, you have to be aware of every single guideline issued by Amazon.
The e-commerce giant has set new standards to provide the best shopping experience for the customers. Therefore, as a seller, you have to match those standards. You can achieve this by selling quality products with high-standard service. In addition to this, you should rigorously follow Amazon FBA packaging and shipping guidelines.
In this article, we will cover the Amazon FBA packaging and shipping guidelines in detail for a smooth shipment of a product from source to destination.
What Exactly are the Amazon FBA Guidelines?
Amazon provides a reliable and efficient platform for sellers to reach millions of consumers from across the world. Amazon gives enormous importance to FBA shipping, label, and packaging requirements. Hence, it has formed strict rules and guidelines for an effective and efficient fulfillment process. It not only ensures a trustworthy seller and consumer experience but also improves the brand image of Amazon.
Being a seller, if you have signed up for the Fulfillment By Amazon (FBA) program, you are required to pay certain charges. In return, Amazon will offer you many privileges, such as:
● Free shipping
● Reach to Amazon Prime customers
● Free shipping options
● Full assistance in customer service and returns
● Your order's processing, picking, packing, packaging, and shipping
So, if you want to be a part of Amazon as an e-commerce seller or a marketing agency, adhere to their FBA packaging and shipping guidelines outlined below.
Amazon FBA Label Requirements
As a seller, you would want your orders to an Amazon fulfillment center in an undamaged condition and fast. After evaluating what you are shipping to Amazon, provide a specific shipping mode.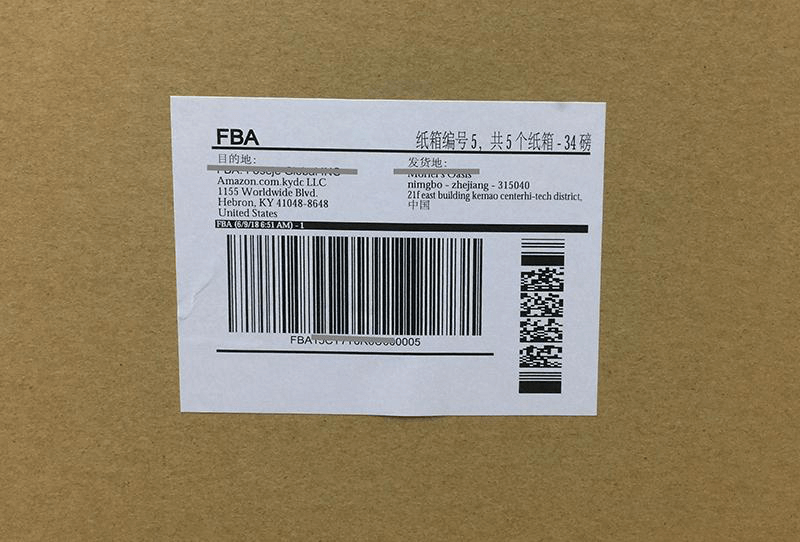 For an accurate and timely delivery, you must adequately identify each package with a shipment label in the following ways:

● As labels are unique, they cannot be copied, reused, or altered to be used for other packages. So, you should print labels in bulk to avoid any mismatching of orders.
● The printed labels should satisfy a predefined dimension by Amazon, i.e., 3-1/3″ x 4″.
● Never paste your labels on the opening end of a box as it increases the possibility of getting torn apart.
● The carrier label and the FBA shipment label should both be placed on the flat side of the box so that barcodes don't fold up over corners.
● Both the shipment and carrier labels need to be placed on the plain side of the box, instead of the edges. It allows easy barcode scanning, especially when a box passes through an automatic scanner at a fulfillment center.
● There should be no additional covering on the labels as it disallows scanners to read the barcodes.
● Paste only one address label, which should provide delivery and return details.
● The boxes you are sending to a fulfillment center should have an FBA shipment label from your Shipping Queue.
● If you are sending pallets for multiple orders, it is required to attach four labels, on the center of each facet of it.
● And, if you are using a master carton for a larger volume of orders, paste a unique FBA shipping label on the master carton. By doing so, you don't have to stick unique labels on every case pack.
Amazon FBA Packaging Requirements
A correct packaging ensures that your order reaches the end-user on time and in an undamaged state. Amazon provides various packaging options based on the means of your order fulfillment. As a seller, you have to satisfy all the requirements for shipping your orders to fulfillment centers. In case of any packaging violation, Amazon holds the right to discard, return, or repackage the products you are selling.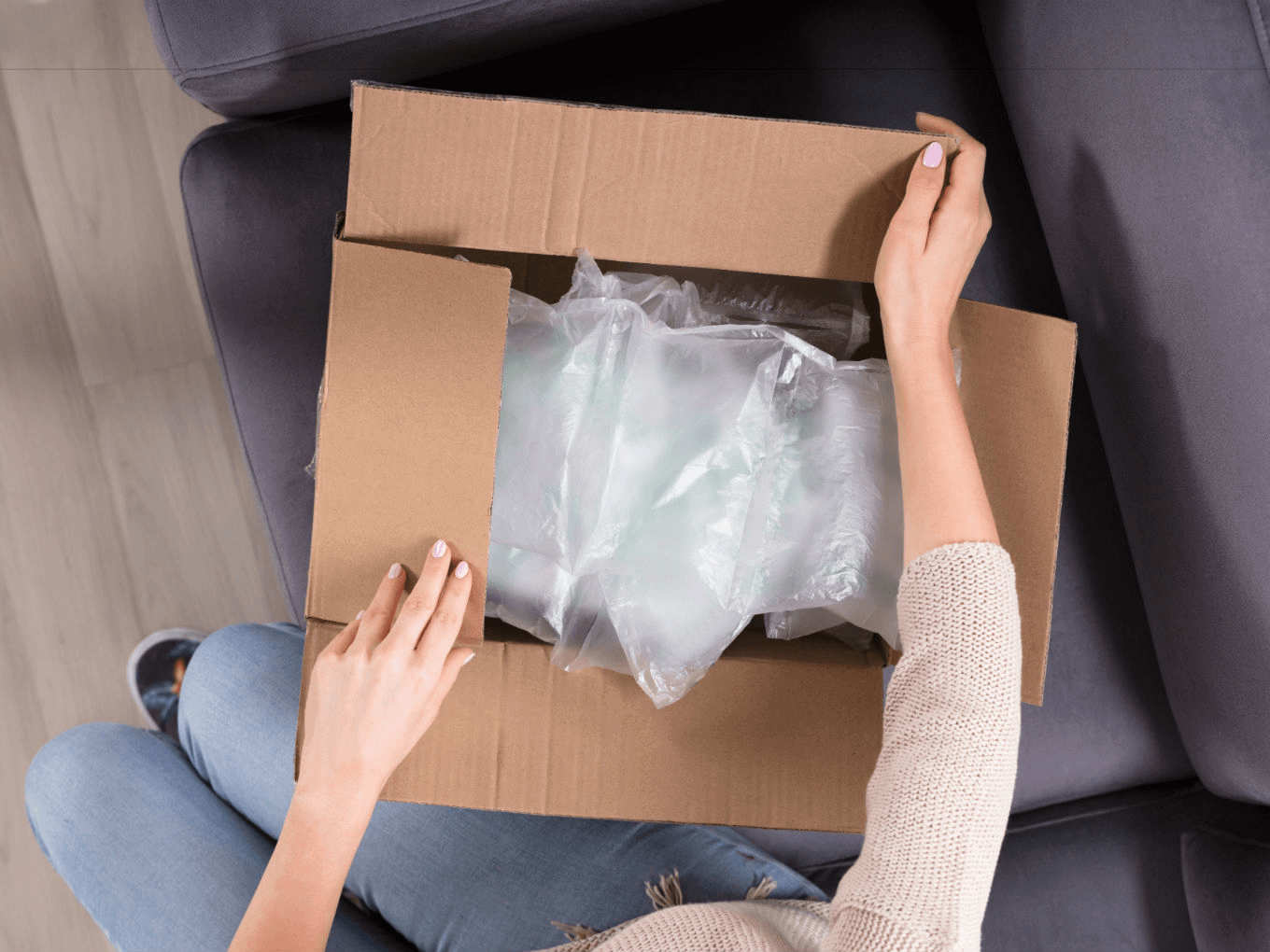 For error-free and safe packaging, you must fulfill the requirements below to make sure that your orders are received without any delay and stocked at a fulfillment center:

● Always use a six-faced hard box with flaps.
● In case you are reusing a box, clear all previous labels and tapes.
● No matter how many items are inside a box or a pallet, it should be wrapped separately.
● Use only the required packaging stuff and use only Amazon's shipping tapes for wrapping.
● Place a two-inch air cushion box on each side of the product inside of the box. To ensure that packaging is rightly done, shake the box lightly before shipping.
● The boxes to be used for packaging should have a minimum dimensional units of 6″ x 4″ x 1″ and a minimum weight of 1 lb.
● The dimension of any side of a box should not exceed 25″ on any one side and weigh over 50 lb. (in total).
● Packaging materials can only be composed of polyethylene foam sheeting, bubble wrapping, complete sheet of paper.
Amazon FBA Shipping Requirements
The labeling and packaging process will be of no use if you haven't fulfilled the Amazon FBA shipping requirements. A failure may cause the disposal or return of products, cancellation of future shipments, or a subject to noncompliance fee.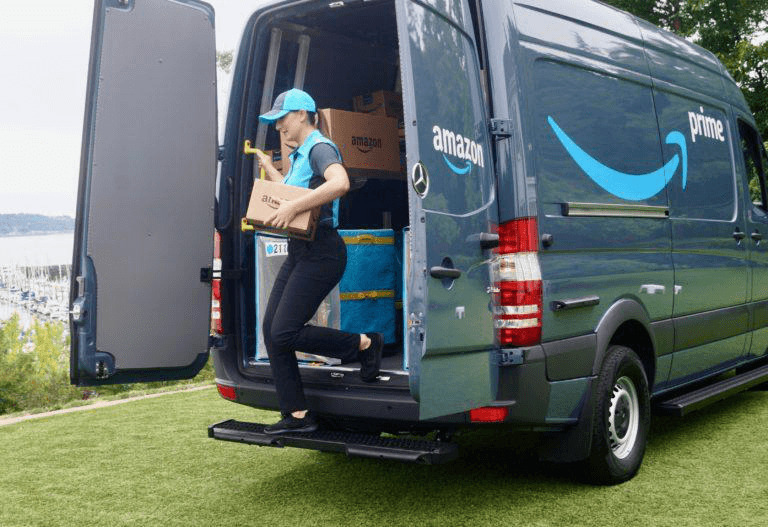 Match the below-mentioned requirements with your Amazon-partnered carrier to ensure a smooth delivery to the fulfillment center:

● Before shipping, precisely weigh and measure the dimension of the boxes.
● The weight of a box should not exceed the limit of 30 kg unless it is composed of a single oversized item weight more than the weight limit.
● If a single product weighs between 15 and 30 kg, the box should be marked as Heavy Package, i.e., a product can be seen from both the top and sides.
● Packaging composing of expensive goods like jewelry or watches should not exceed the weight limit of 18.1 kg.
Conclusion
Through the Amazon FBA Packaging and Shipping Guidelines shared above, we hope you have a better overview of Amazon's working standards. If you follow these guidelines, Amazon will list you as a worthy seller by improving your presence on their shopping site in every possible way. However, if you violate them, it may cost you in the form of zero access to selling privileges and eviction from Amazon Marketplace is also possible.