One of the best ideas to maximize business profits on Amazon is by finding a profitable niche with low competition. All marketers want to find an ideal Amazon niche for product selling to reap the best business profits. However, the question is – "how to find a profitable niche?"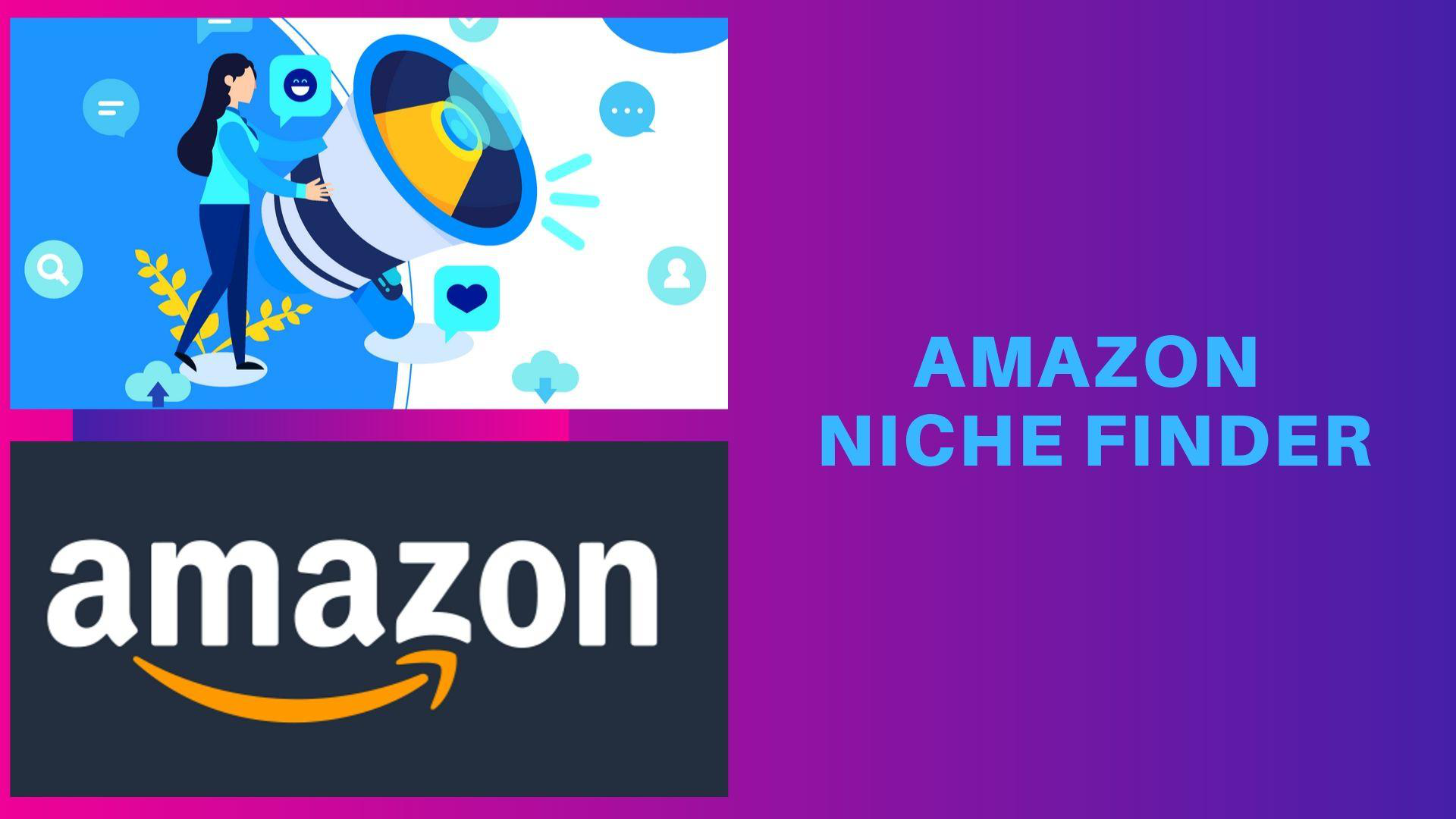 If you want efficient and swift results, there are several Amazon niche finder ways that you may follow.
How to Find Profitable Niches with Low Competition?
Finding a niche that is profitable and has high demand can be difficult as there is unlimited data to go through with several categories and subcategories on Amazon.
To make things a little easier for you, we have put together some effective steps that you may follow to discover a profitable Amazon niche. Let's take a look at them.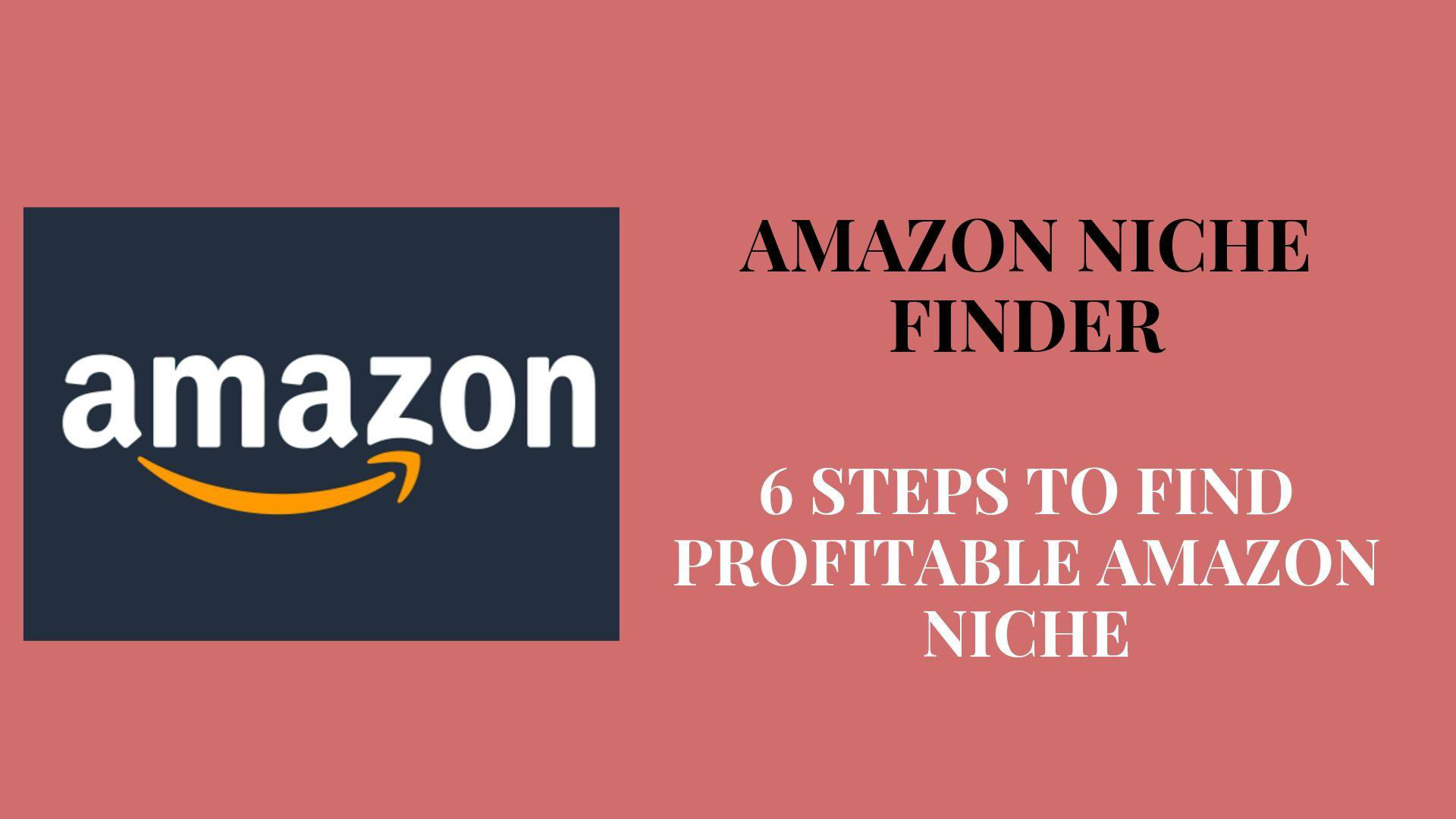 1. Do Consider Your Passion
When it comes to selecting an Amazon product niche, it is essential to follow your passion. There is an extensive collection of products on Amazon that you may choose from. But if you follow your passion, you can get the following benefits:
● Complete understanding of the products
● Clear idea what you want from your product-scout
● Gain an edge over your competitors
To make the best business profits, make sure you are choosing the products you can discuss and improve. Most importantly, you must be interested in selling items in this niche.
The whole agenda behind doing business on Amazon is – making some good money. Therefore, before placing your order for the inventory, it is necessary to look for the margin of the product you are planning to pick. There are several factors you need to keep in the account, including shipping, Amazon fees, advertising, and other related charges in the procedure. For a precise quotation on your product, it is advised to contact your potential manufacturers or suppliers.
Let's say if you purchase a pencil at $0.10 and sell it for $1.40; your margin is perfect. In this case, you have to sell lots of pencils to earn good money. On the other side, if you buy a cap for $10 and sell it for $25, it offers you more room to accommodate additional charges.
3. Consider Product Dimensions
From a logistical viewpoint, selling an item that is large and heavy can be big trouble if you don't have a good delivery network in the market. You have to pay a considerable shipping amount – whether it is for sourcing products from overseas or delivering them to your customers' address. It can surely make a significant impact on your margin. Whereas, products that are lightweight and small are easy to sell and don't cost too much shipping.
That's why before choosing your product, do not forget to consider its weight and size. Also, make sure it is a perfect fit for your business model.
4. Check the Product Demand
Though product demand plays a vital role, it is often overlooked by most sellers. No matter which Amazon niche you pick, be sure the market demand for the product is high to receive constant orders.
For instance, suppose the product you've selected is receiving over 150 orders every day. In this case, business sale potential is excellent, and you are making a good profit. This steady demand for your products all year round leads to consistent sales and a more loyal customer base.
Amazon is a crowded marketplace where every seller wants to find the next blue ocean. Taking help from an Amazon product research tool is another way to discover the right Amazon niche. One such amazing tool is – SellerMotor Product Scout. This is a popular tool among sellers for navigating Amazon and finding the uncondensed or untouched niche markets. But how? Let's see how you can use this tool to create an uncontested market space.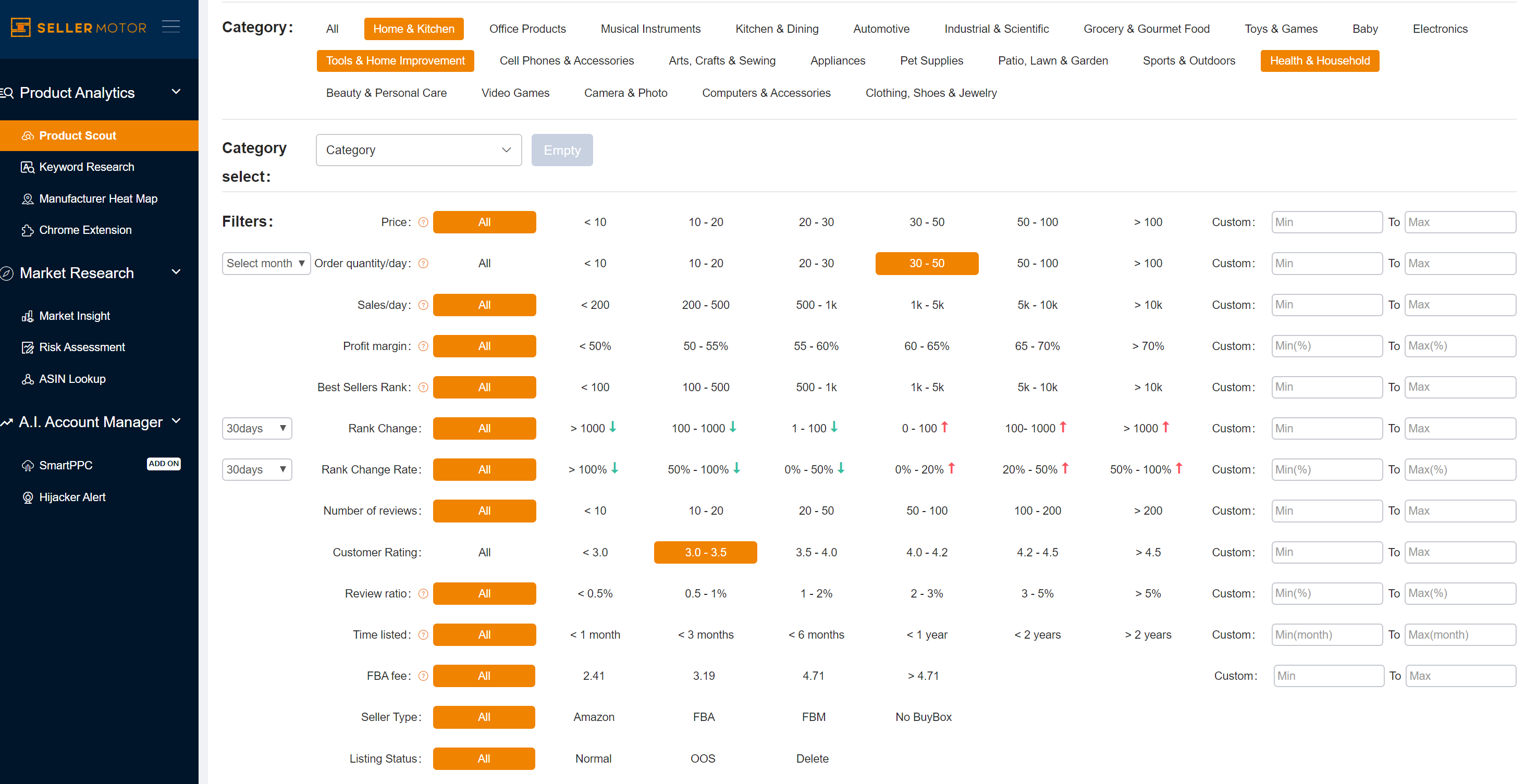 ● Choose a category: It could be the one you're experienced in or well endowed.
● Look for product listings with high orders and low ratings.
● Go through reviews to know the most common reasons for low ratings.
● Analyze issues and make relevant changes or improvements in products' look, function, and durability.
By doing so, you can put to good use the weaknesses of hot items, earning yourself a competitive edge in a niche market.
6. Directly Head to Amazon to Find Your Niche
Though it is a time-consuming way to find your Amazon niche, the efforts you put are totally worth it. In addition to serving as a marketplace, Amazon also plays the part of a niche finder. Want to know how? Let's find out:
● Head to Amazon and choose your desired category in the top-left corner
● Once you pick, you will be directed to the next page with all related products to that category.
● Now, you will have subcategories for the same category in the top-left corner.
● Click on a product and scroll down to see the details of that product. Here, you will get to know about the Amazon Best Sellers Rank; in conjunction with categories in which that product is ranking.
● If you think the product is ideal for your business, gauge its potential and profitability with SellerMotor Product Scout.
Now, you must have realized this process takes a lot of time. Thus, you need to make your product list carefully by considering factors like demand, competition, profit margin, etc. In the end, the qualities of an ideal product should be:
● Light and small
● High demand and low competition
● Selling rate is between $15-$50
● Daily orders of 10 units
● Allows you to make $10/sale
The Final Verdict
The search for finding the ideal Amazon niche can be a little hectic, but investing your time and efforts can help you reach a profitable place. Hopefully, the tips mentioned in this post will help you in finding exciting Amazon products and profitable niches with low competition.
If you want to expand your business on Amazon, you must consider these practical Amazon niche finder tips. Follow them effectively to find the best selling products for Amazon and take your business to the next level.