Being an Amazon seller, attending Amazon seller conferences are the best way to stay updated with the latest trends of the market. Whether you've just started or have years of experience in selling on Amazon, becoming a part of an Amazon seller conference can make a huge difference in making your business a great success.
Amazon workshops and conferences allow you to know about the latest techniques and technology, and you can use them in your marketing strategies to expand your business.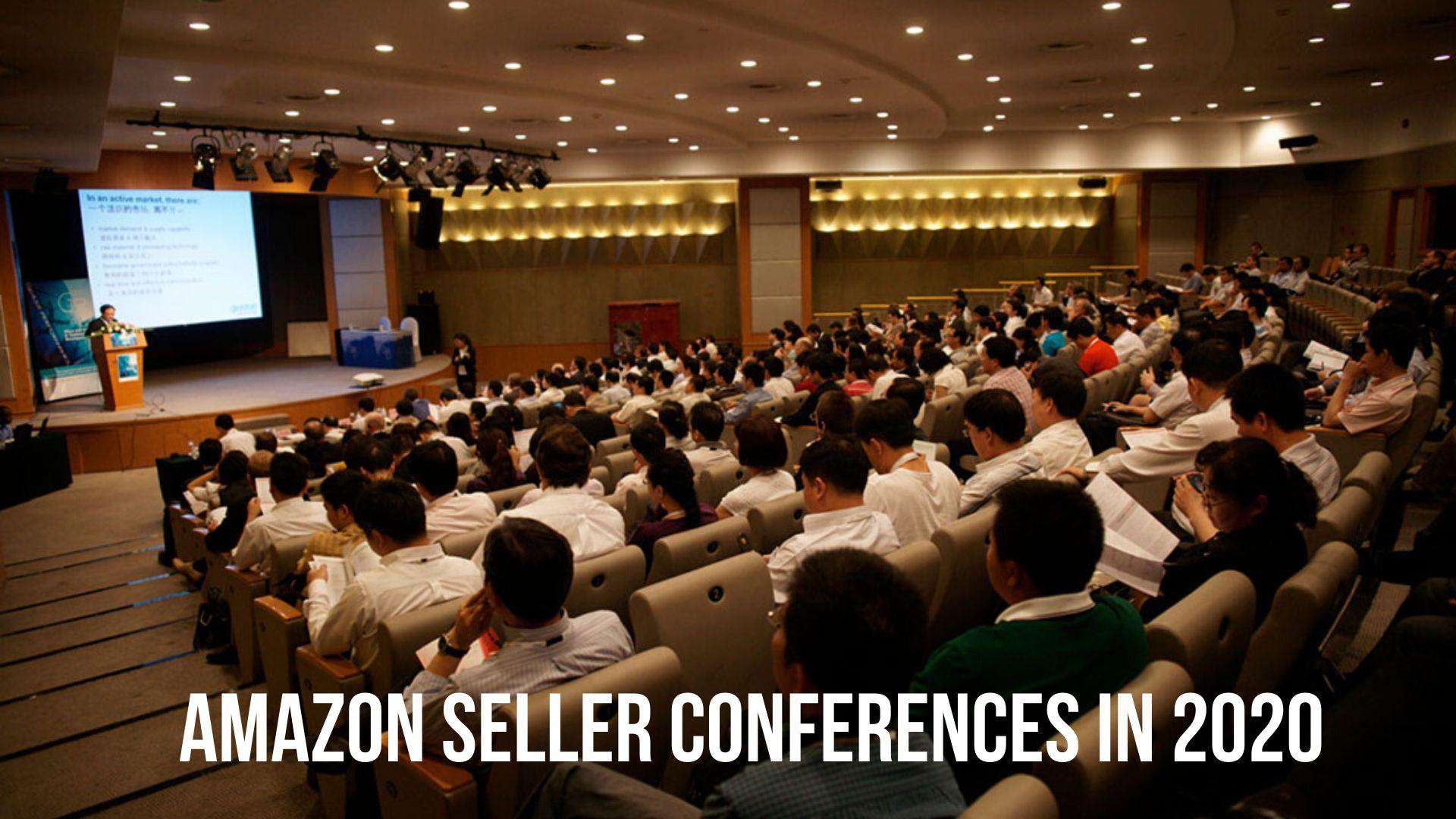 In this post, we've compiled a list of top 2020 Amazon Seller Conferences taking place all across the globe. Let's take a closer look at them.
Date: 12th to 14th January 2020

Where: New York, New York
NRF's Amazon conference is more than just a conference. Basically, it's a community filled with the most extensive exhibitor base and global audience that could only come from the National Retail Federation. NRF Retail's Big Show is a focal point of NRF Retail Week, where the whole industry gathers to get an entirely new perspective to operate their businesses. Get your pass for this conference today, and be ready to change the way you run your business.
Date: 15th January 2020

Where: Brooklyn, New York
Began as a simple idea, ASGTG quickly emerged into a group sourcing all Amazon selling problems. It involves many successful Amazon sellers throughout the globe. The annual event of ASGTG has grown to become a widely popular Amazon seller conference. This one-day event includes keynote speakers, discussions, and seminars by wider eCommerce industries and Amazon's leaders. The conference is presented by Ed Rosenberg, a well-known professional on all things related to the Amazon business.
Date: 17th to 18th January 2020

Where: London, England
Ecom is hosted by Just One Dime (an organization that trains Amazon sellers in around 100 countries). The Ecom 2020 London conference is intended to help sellers in establishing scalable Amazon brands. The training at this conference can help you in finding a profitable product that is difficult for your competitors to copy and make a profit out of it. Become an attendee to this event and learn how to launch your product effectively in the market, run PPC campaigns, and boost the brand of your product into something customers admire and love.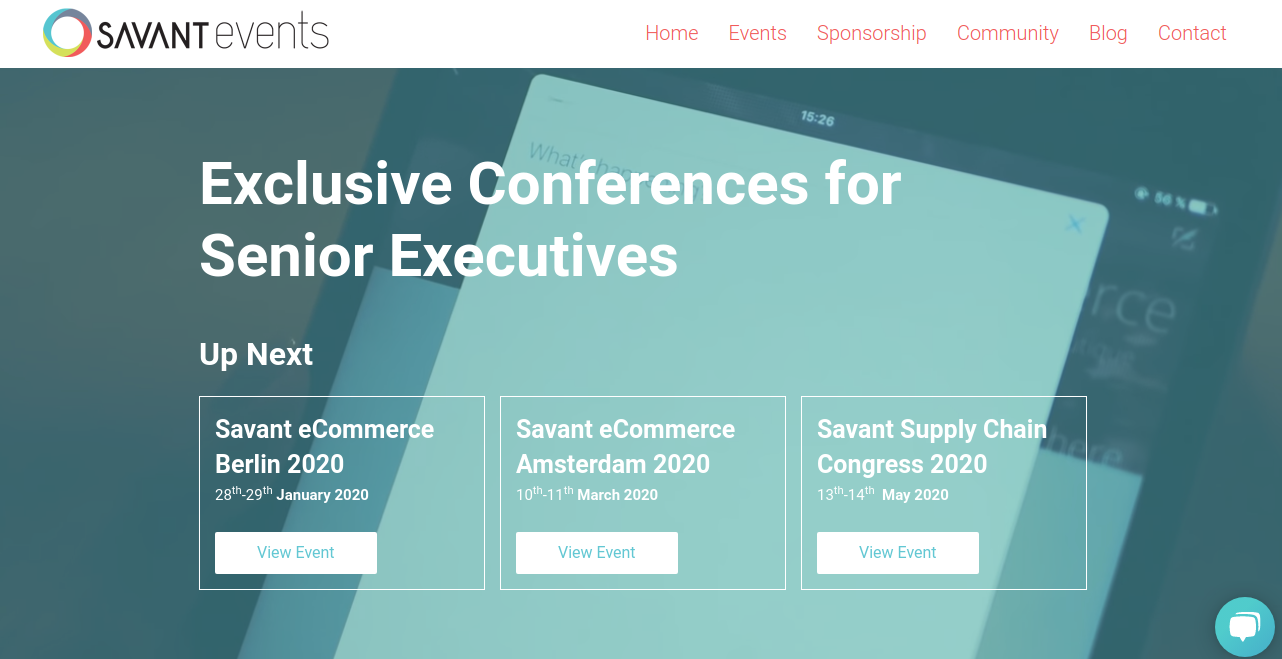 Date: 28th to 29th January 2020

Where: Berlin, Germany
Every year, Savant hosts its eCommerce conferences in central European cities, such as Stockholm, Berlin, Barcelona, and London. In this event, you will get an opportunity to network with leading executives, trendsetters, and innovators aiming to share their knowledge and wisdom of online retail. Attend this Amazon workshop and learn new things about customer experience, digital transformation, and data-driven eCommerce.
Date: 29th to 30th January 2020

Where: Jaarbeurs Utrecht, Netherlands
Webwinkel Vakdagen's event focuses on leading experts in eCommerce from throughout the world. This is one of the most popular trade conferences which mainly focuses on online and eCommerce business, which is an important concept.
Date: 4th February 2020

Where: London, England
Organized in London, this event boasts access to professional executives from major brands and retailers for eCommerce, supply chain strategy & operations, and customer experience. TDC Global is a must-attend Amazon conference for anyone interested in the future of online delivery.
Date: 13th February 2020

Where: Berlin, Germany
E-commerce Berlin Expo covers a wide range of services and products that drive digital retail performance. This is the biggest pure-play eCommerce conference in Germany. The event brings together the professionals of the retail industry to guide and help other online sellers.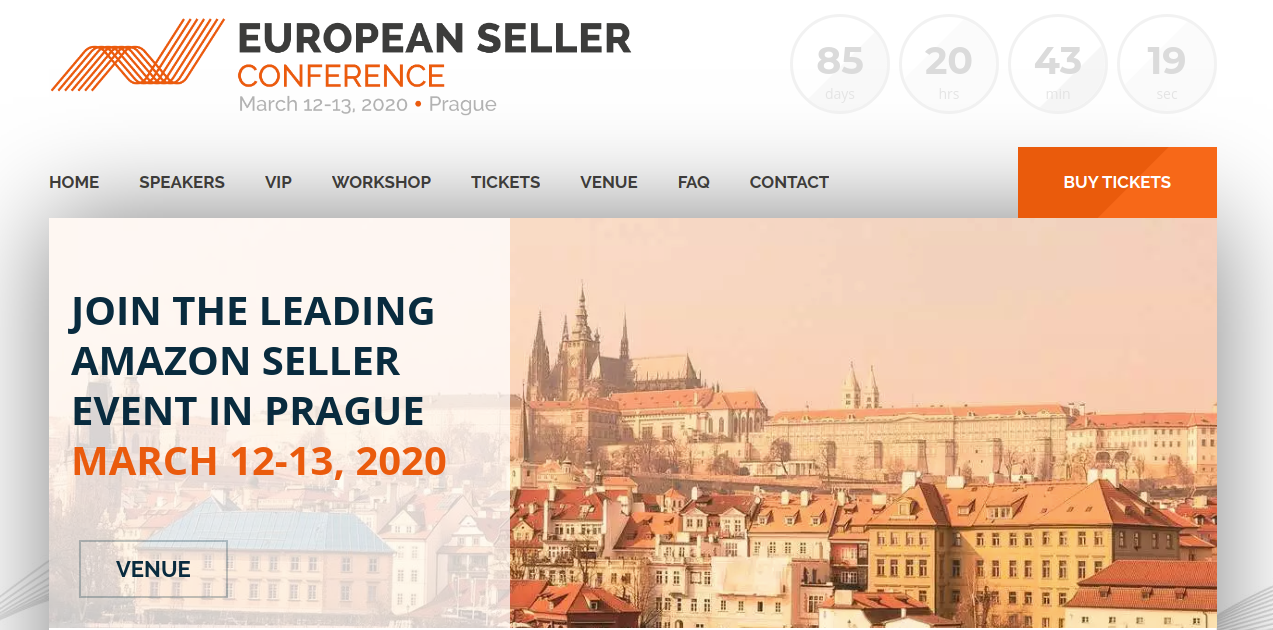 Date: 12th to 13th March 2020

Where: Prague, Czech Republic
European Seller Conference is for those Amazon sellers who are interested in knowing more about FBA business and private label. Here, you can get a chance to connect with like-minded experts and business people from Europe. Know the tactics and strategies about selling products on Amazon marketplaces in the US and Europe by attending this Amazon workshop.
Date: 23rd to 25th March 2020

Where: Las Vegas, Nevada
Prosper is an annual event designed to share best practice education and offering networking opportunities to successful sellers on Amazon. The conference is perfect for top Amazon sellers planning to make more profits from their business. Here, you can meet leading service providers and solutions that can assist sellers in scaling their businesses more effectively and efficiently.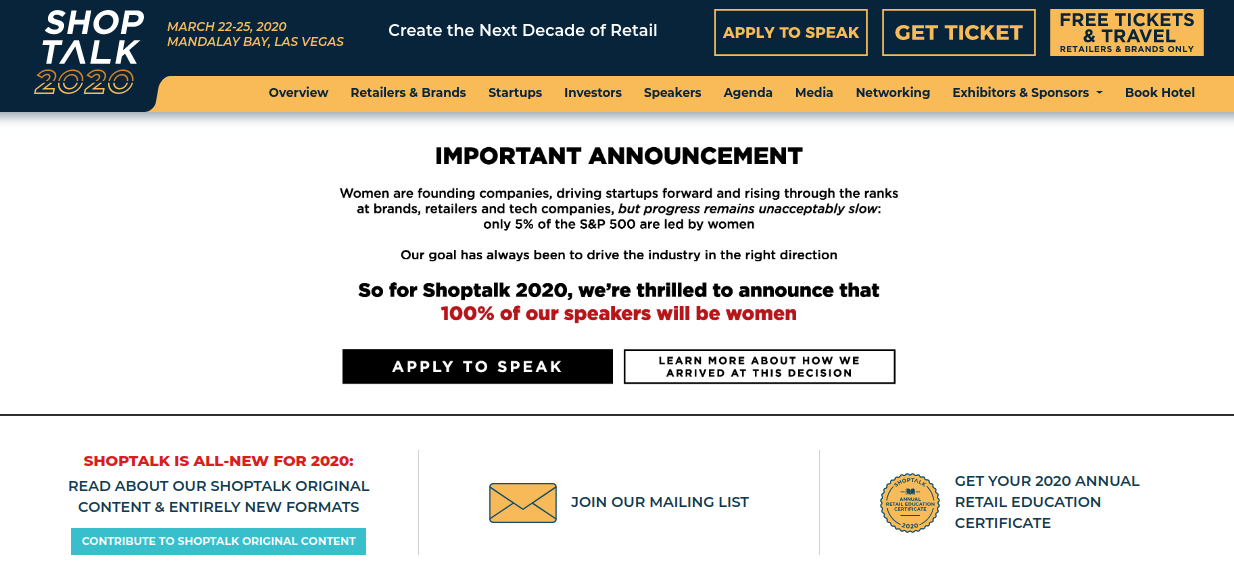 Date: 22nd to 25th March 2020

Where: Las Vegas, Nevada
Shoptalk is the largest eCommerce and retail conference all around the globe. More than 8,000 people attend this conference and share their experiences with others.
Date: 29th March to 2nd April 2020

Where: Las Vegas, Nevada
Imagine is the leading Magento commerce workshop. This year, the event is bringing around 3,000 developers, eCommerce experts, and merchants together from over 60 countries to network, collaborate, exchange ideas, and establish strong relationships.
Date: 9th to 11th June 2020

Where: Chicago, Illinois
IRCE is the one-stop solution for all your eCommerce requirements. This trade show or event provides you with everything your brand requires to stay ahead of your competitors.
Date: June 2020

Where: Denver, Colorado
The primary motive of this workshop is to offer the knowledge and tools to boost your online FBA business. Attend this conference to know the result-driven strategies from successful traders.
Date: 16th to 18th July 2020

Where: Austin, Texas
SellerCon is the largest Amazon conference that provides attendees with actionable and updated selling techniques. The Amazon world is changing at a rapid pace. So to be ahead of the competition, you should use the latest tactics, strategies, and resources to sell across the globe. If you want to boost your sales on Amazon, this event is a must for you.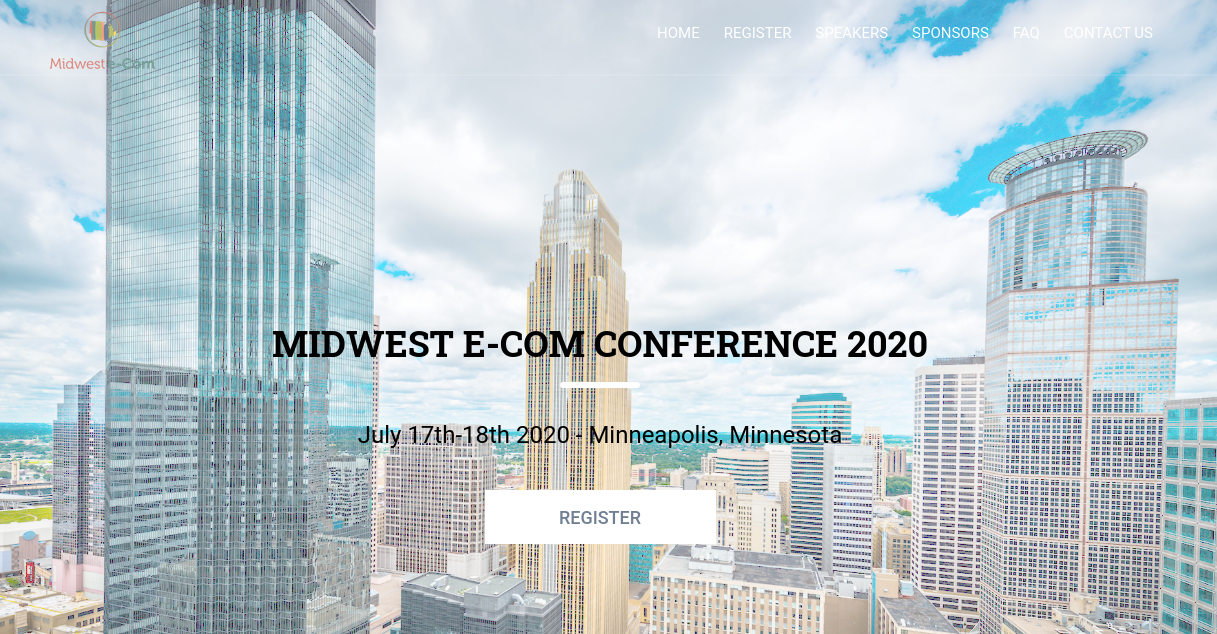 Date: 17th to 18th July 2020

Where: Minneapolis, Minnesota
Amazon sellers host Midwest E-com Conference for their fellow sellers. By attending this event, you get the chance to learn from others' experiences. Also, you can connect with Amazon sellers and professionals throughout the world.
Date: July 2020

Where: Las Vegas, Nevada
Organized by the NRF, this Las Vegas conference claims to assemble the best and brightest in the areas of eCommerce, IT, merchandising, strategic planning, data analytics, and user experience. With enhanced networking opportunities, deep-dive discussions, and incredible content, you can expect valuable conversations that will put you on the edge of business innovation.
Date: 10th to 13th August 2020

Where: Boston, Massachusetts
Founded in 1999, eTail East is the event where the most successful retailers of America gather, communicate, and learn. With a focus on the latest technology and the most disruptive eCommerce content, eTail East is created to help sellers optimize profits from their businesses.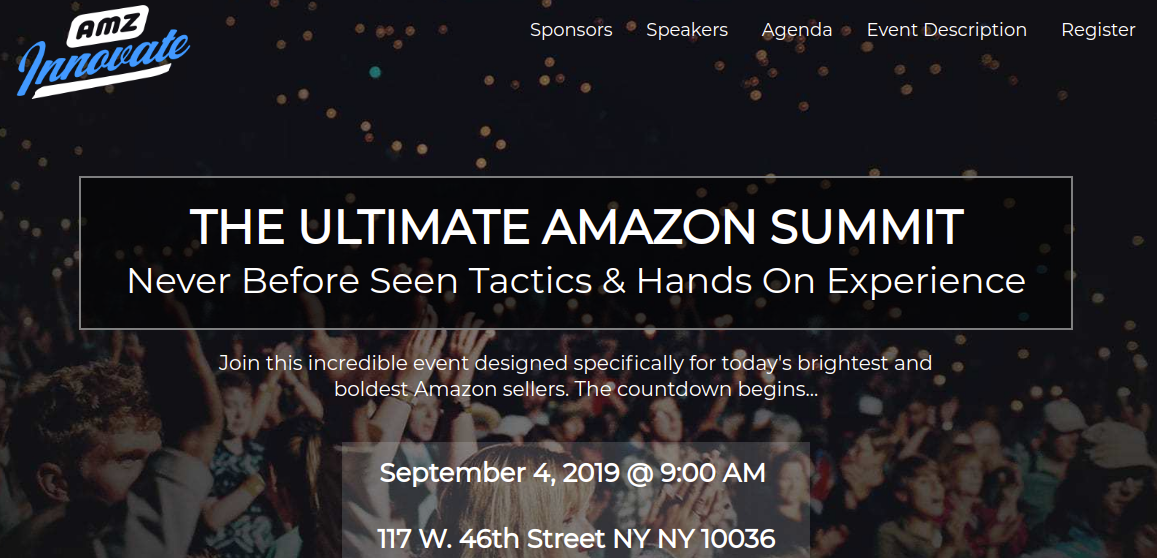 Date: September 2020

Where: New York, New York
Attending this conference is the best option for all sellers searching for cutting-edge technologies, innovative tactics, and new connections. If you want to build lasting face-to-face relationships and understand the latest marketing trends, you should get a pass for this conference.
Date: Conferences take place year-round at different venues in California

Where: San Jose, California
Join California Amazon Seller Meetup to connect with tops Amazon sellers all over the world. Here, you can network with successful sellers and learn how to begin, build, and scale your business to the top. Every meeting features the top 7 figures+sellers who share their experience, give tips on making your business successful, and answer your questions.
The Bottom Line
These are the most awaited Amazon seller conferences to attend in 2020. The list is just a beginning. As more and more people are becoming Amazon sellers, there will be new, fantastic conferences and seminars announced over time.
Regardless of your business size and experience, you need to attend every Amazon seller conference holding in your area to stay in the competition. Conferences, seminars, or webinars are one of the best ways to learn a lot quickly and effectively. If you want to take your Amazon seller business to the next level, make sure to check out the events mentioned above.
Don't have time to attend a conference but looking for effective ways to expand your online FBA business? SellerMotor has a set of appropriate Amazon tools that can help you in cutting costs and maximizing business profits. From market insight to keyword research to driving more traffic and more, the tool can assist you in making your business success. Give it a try and get ready to see a difference in your business growth.