Being a seller on Amazon, you need a steady supply of quality cardboard boxes around to ship your inventory off to the Amazon warehouse. The cost of inbound Amazon shipping boxes is often overlooked. Though Amazon packing boxes don't charge you a massive amount, the cost can really add up when you don't know where to find cheap cartons.

When it comes to finding Amazon packing boxes, there are a few places available both locally and online.
In this post, you will come to know Amazon's packaging requirements so that you can ensure that every inbound shipment is compliant. Also, we have listed some of the best sources to find both paid and free Amazon shipping boxes.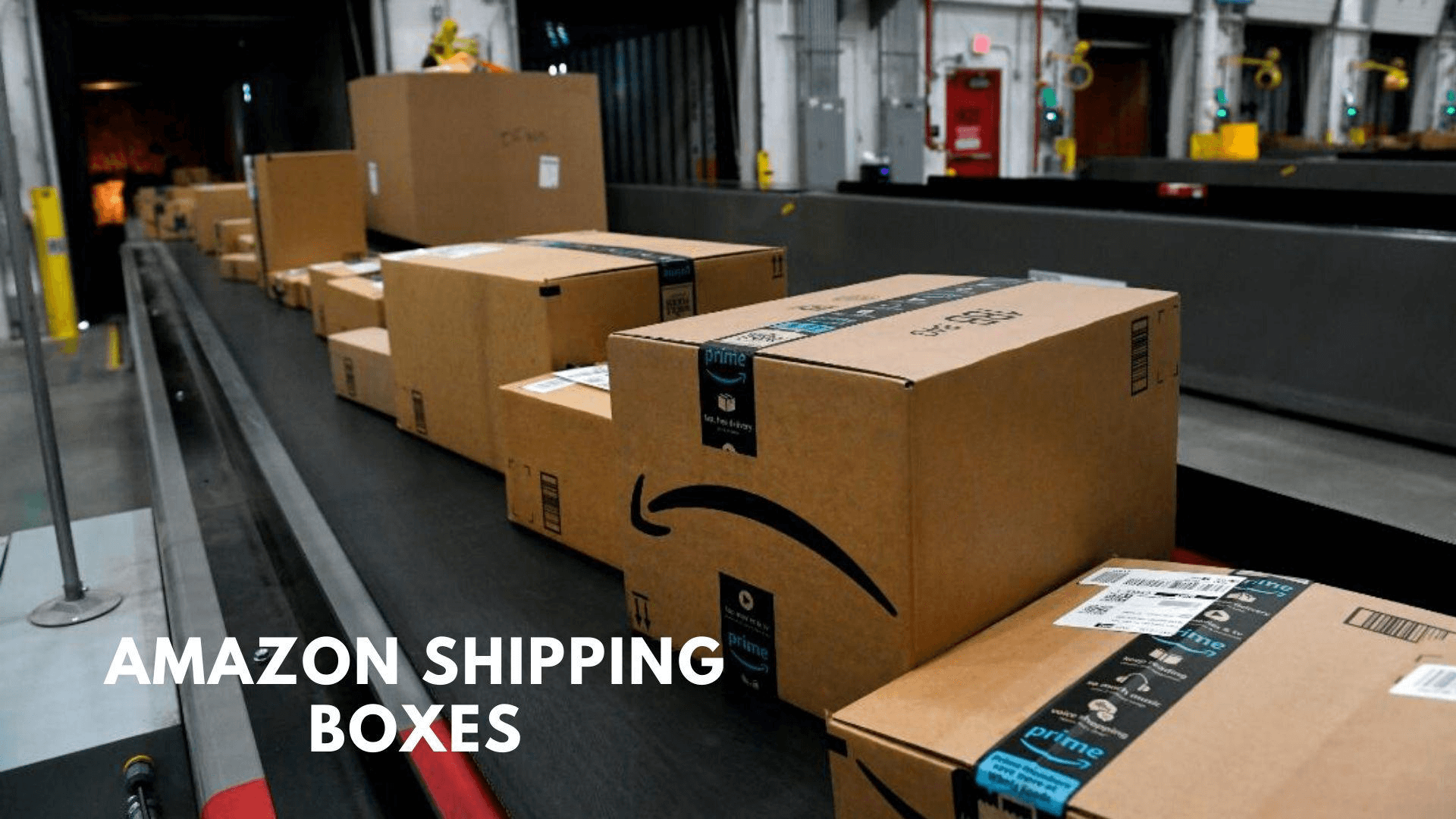 Amazon's Requirements For Boxes and Packaging Materials
Amazon has an extensive list of requirements for packing inbound shipments. Here are some most relevant points that relate particularly to Amazon packaging boxes:
● Use a firm, six-sided box with undamaged flaps
● To use an old box, consider detaching all old shipping markings and labels
● Screen existing barcodes over boxes with opaque tape or cover them by using a marker to leave them unscannable
● Make use of rigid tape aimed for shipping
● Use appropriate packaging material
● Picking the right-sized container for what you're shipping is essential. If the box is too large for the item, you require to fill it up with extra packaging material to send it effectively without any breakage.
● Use around 2 inches of cushioning between each of your products and inside the box.
● Use boxes with weight at least 1 lb and dimensions at least 6 x 4 x 1 inch (not more than 50 lb total and 25 inches on any side) to lower delays in shipping.
● After packing the box, shake it gently. The material inside the box should not move on shaking.
You need to follow the above guidelines as an Amazon FBA seller. It will help in ensuring that your shipments will arrive undamaged.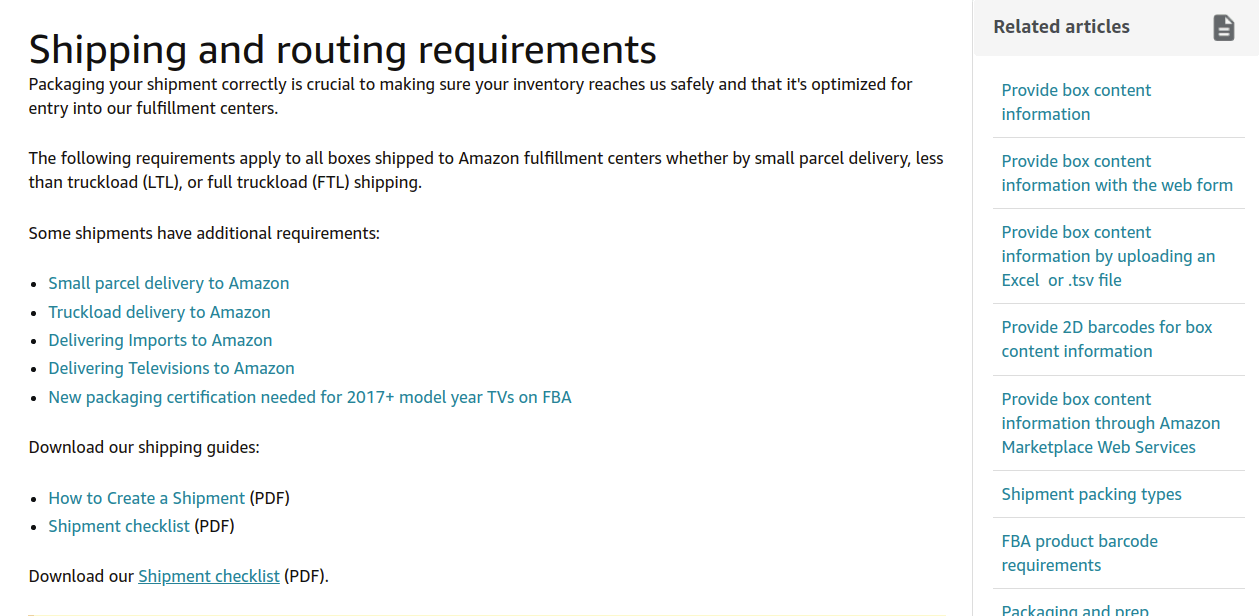 Note: Accurate Amazon box dimensions and weight are needed for all shipments.

Amazon's Acceptable Standard Shipping Boxes
- B flute
- RSC (Regular Slotted Carton)
- 200 lb./sq. Inch (burst strength)
- ECT – 32 (Edge Crush Test)
In case, if your product is being shipped in the case pack of the manufacturer, then 2 inches cushioning is not required (as mentioned above).
Overall, to know Amazon's packaging requirements along with other similar details, consider clicking here. Here, you will come to know everything on what you should do and what not when shipping your inventory to Amazon's fulfillment centers and so on.
Where to Find Cheap Amazon Shipping Boxes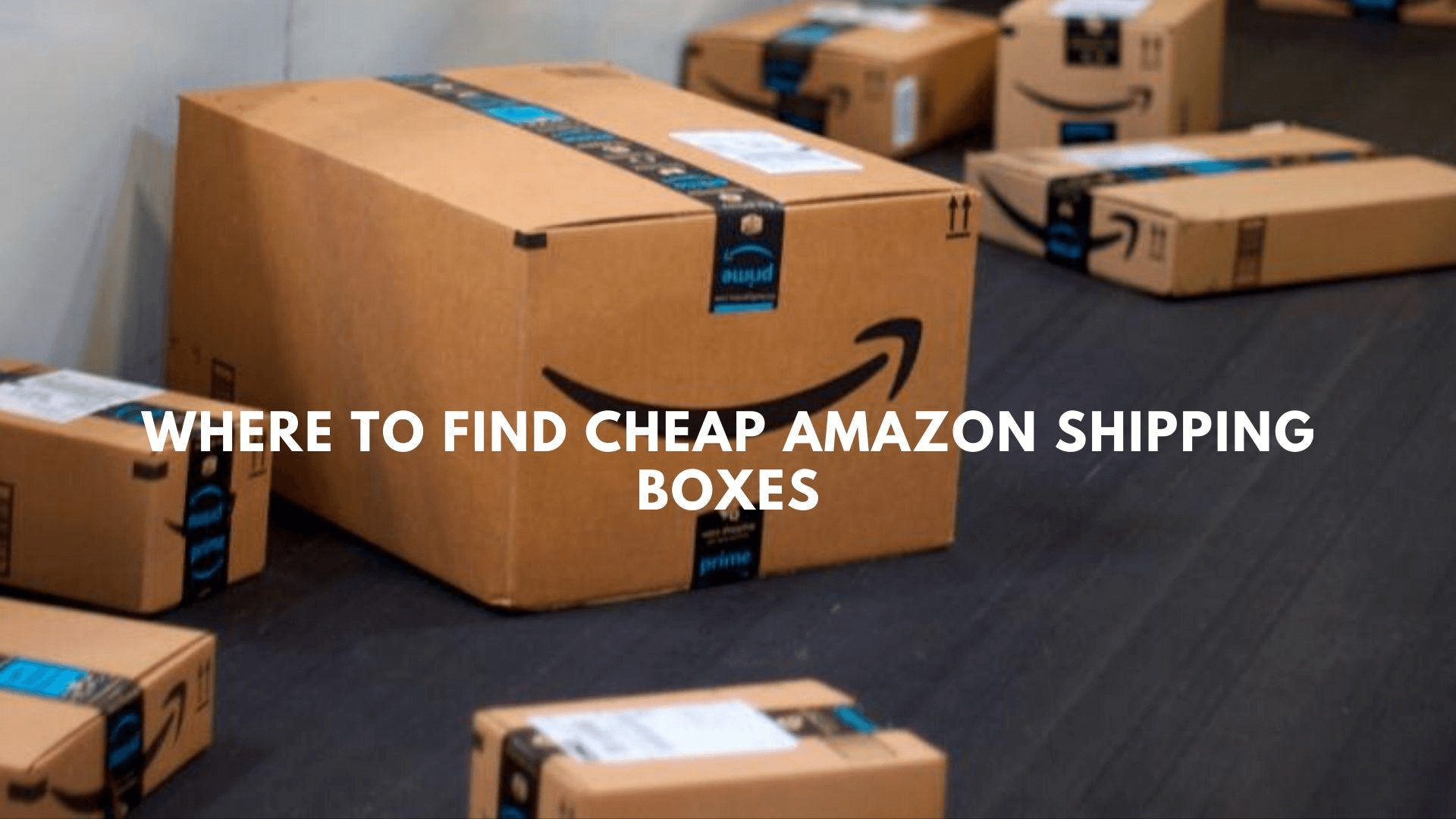 1. Getting Amazon Packing Boxes From Big Box Retail Stores
If you only need a few Amazon packing boxes, then you tend to head to big-box retail stores. The standard box sizes that you can use for Amazon FBA are as follows:
● Small Size (12x12x16) – Ideal for filling with heavy or dense products, such as multi-packs of candy, books, etc.
● Medium Size (16x18x18) – A versatile size
● Large Size (18x18x24) – Ideal for filling with lightweight and large products, including board games, bedding, etc.
There are times when it looks like you could just put your entire shipment into a big shipping box. But these cartons can immediately get too heavy. Therefore, it is essential to have different sizes of boxes on hand every type of shipment.
Also, prices for Amazon packing boxes at big box retail stores may vary based on the area you belong to. Whereas, on average, it can cost you around:
● Small box - $0.88
● Medium Box - $1.38
● Large Box - $1.68 to $1.88
If you want to save some of your money, you can browse cashback websites like TopCashBack and Rakuten for cashback offers and coupons. You can also order online anytime. When you do this, you may get the shipping boxes right to your doorsteps within a few days.
2. Consider Ordering Online from Uline
Uline is the king of eCommerce shipping supplies. When you require to stock up on Amazon packing boxes, you can order from Uline in bulk and have them delivered to your address. Though this is not the most cost-efficient option, it is quite convenient.
At Uline, you can find shipping boxes of almost all sizes. Here are the links to a few Uline box sizes.
● 16x12x12: $1.17
● 18x18x18: $2.09
● 18x18x24: $2.50
These are some of the most-demanding box sizes which are always available in the stock and can be shipped the same working day (if ordered before 6 pm). Also, shipping is not free and can vary depending on your location.
3. Free or Recycled Amazon's Packing Boxes
As mentioned above, it is absolutely acceptable to recycle shipping boxes as an FBA seller. You just need to follow a few rules like cover existing barcodes, etc.
If you're a shopaholic and order a lot of stuff from Amazon, you can reuse those shipping boxes for your FBA shipments. Also, if you're into Online Arbitrage, you can consider using the same cartons to build your inbound shipment to Amazon.
4. Resize Your Amazon Packing Boxes And Save Money
Being a seller, it is not possible to always shop from the cheapest sources to get shipping boxes. But one method that can help you save your money and time is – by using a shipping box resizer.
Let's take an example to understand what exactly a box resizer does:
Suppose you have packed your next product for Amazon shipment, and you see that there's almost 3 to 4 inches of space left in the box. Now, for the safety of your product and to meet Amazon's regulations, you need to fill up this space with bubble wrap, kraft paper, and other materials. This situation occurs so often, and it is quite time-consuming and expensive.
Now, imagine that rather than having to fill up that extra space in the box, why not cut it out. One of the tools that can help you with cutting your boxes during shipments is - a Box Resizer.
This tool can help you in turning your boxes into custom-sized boxes.
Also, since Amazon has dimensional rates for packing boxes, you should select the right sized boxes for your products to minimize the shipping charges.
The Bottom Line
You cannot avoid the need to have appropriate Amazon shipping boxes as an FBA seller. Hopefully, this post will make it easy for you to find quality FBA shipping boxes at the best prices.
Do you have the most-used box sizes or a favorite brand to source your boxes? Do you prefer ordering online or visiting a local store? Please do share your experience with us and our audience.