It's no secret that China is the manufacturing plant in the world. Many products that you sell online are manufactured in China. The primary issue that most marketers are facing is the shortage of Chinese suppliers, and the reason is - the Coronavirus Outbreak.
Many major cities of China, including Guangzhou, Zengcheng, Shenzhen, and Dalang, where a considerable amount of manufacturing and production takes place are now on high alert, with the expansion of coronavirus in the country.
This means there is a probability that production and manufacturing will stop or at least slow down substantially, resulting in a backlog of goods hitting the eCommerce market and delays in shipment and purchase orders.
While the coronavirus outbreak might not affect the eCommerce giants, such as Amazon too much directly, it has the potential to interrupt sellers who make up most of their sales. It could have a much more significant impact on third-party sellers or online businesses who are dependent on the Chinese production and manufacturing industry.
Now, the question is - what about Amazon sellers as somehow they rely on Chinese manufacturers.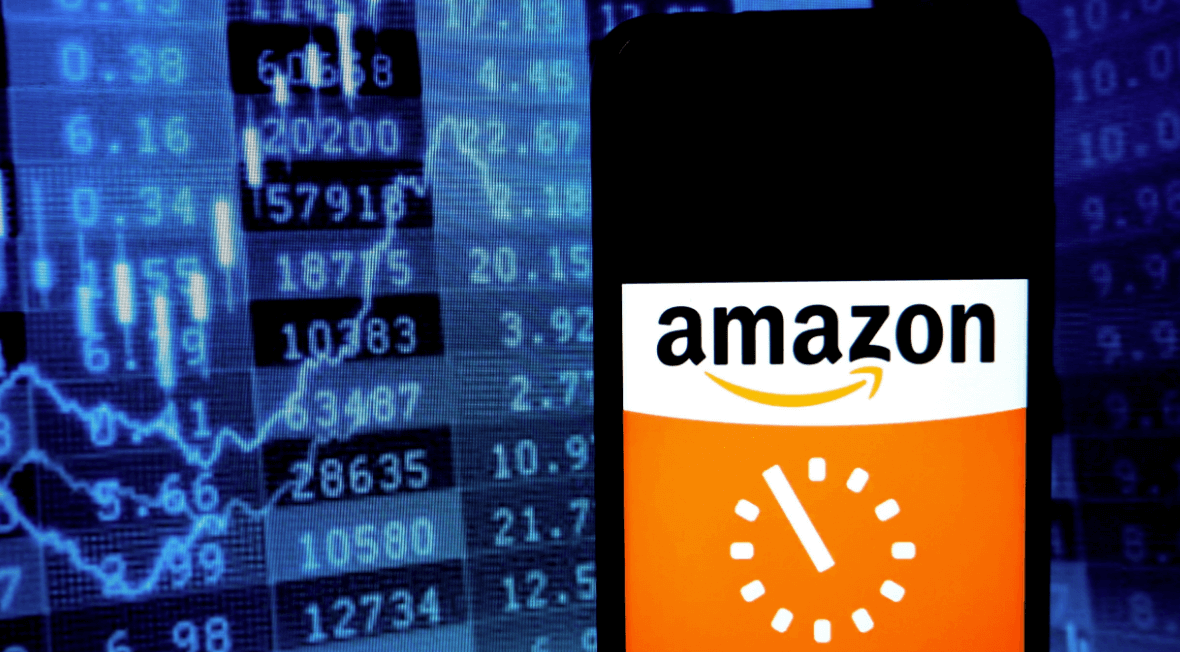 This post outlines the potential impact of the ongoing coronavirus outbreak on Amazon sales or the eCommerce market and how you can adapt. For more details, continue reading.
About Coronavirus Outbreak
The novel coronavirus, also called 2019-nCoV, is affecting over 28 countries and territories across the globe. First detected in Wuhan City, Hubei Province, China, the virus continues to expand in other regions as well. The health officials of China have reported tens of thousands of infections with coronavirus in China, most of them linked to travel from Wuhan.
On 30th January 2020, the International Health Regulations Emergency Committee of the WHO (World Health Organization) announced this outbreak a PHEIC (Public Health Emergency of International Concern).
For more details on coronavirus, consider clicking here.
Impact of Coronavirus Outbreak on Ecommerce Sellers
China is considered as the manufacturing hub across the world. Due to the Coronavirus outbreak, marketers who rely on Chinese suppliers for their goods are experiencing disruption as the Chinese government has extended the shutdown of businesses and factories across the region.
Production disruptions would harm the eCommerce market and global supply chain as sellers and businesses would struggle to find alternative suppliers.
Undoubtedly, the outbreak of the 2019 coronavirus in China has captivated and alarmed people throughout the world. As the virus has started to spread in other countries, frightened sellers are seeking to protect their online business by stocking up on the most demanding supplies, such as medical masks, air cleaning products, and hazmat suits.
Medical Masks Sold Out on Amazon
Recently, health safety products such as medical masks have seen a rapid increase in searches on Amazon due to the impact of the coronavirus scare.
As per to the data provided by SellerMotor analytic tools:
Top 50 sellers of "Masks & Respirators" are averaging 5,130 monthly sales
data source: SellerMotor Chrome Extension
Prices for surgical masks has been increased more than 500%

Keyword searches for "N95 mask 3m" have increased 17,532% in the past 30 days

data source: SellerMotor Keyword Research
Take 3M 8511 Respirator for example, despite a 109% rise in price, sales are still climbing to a higher level.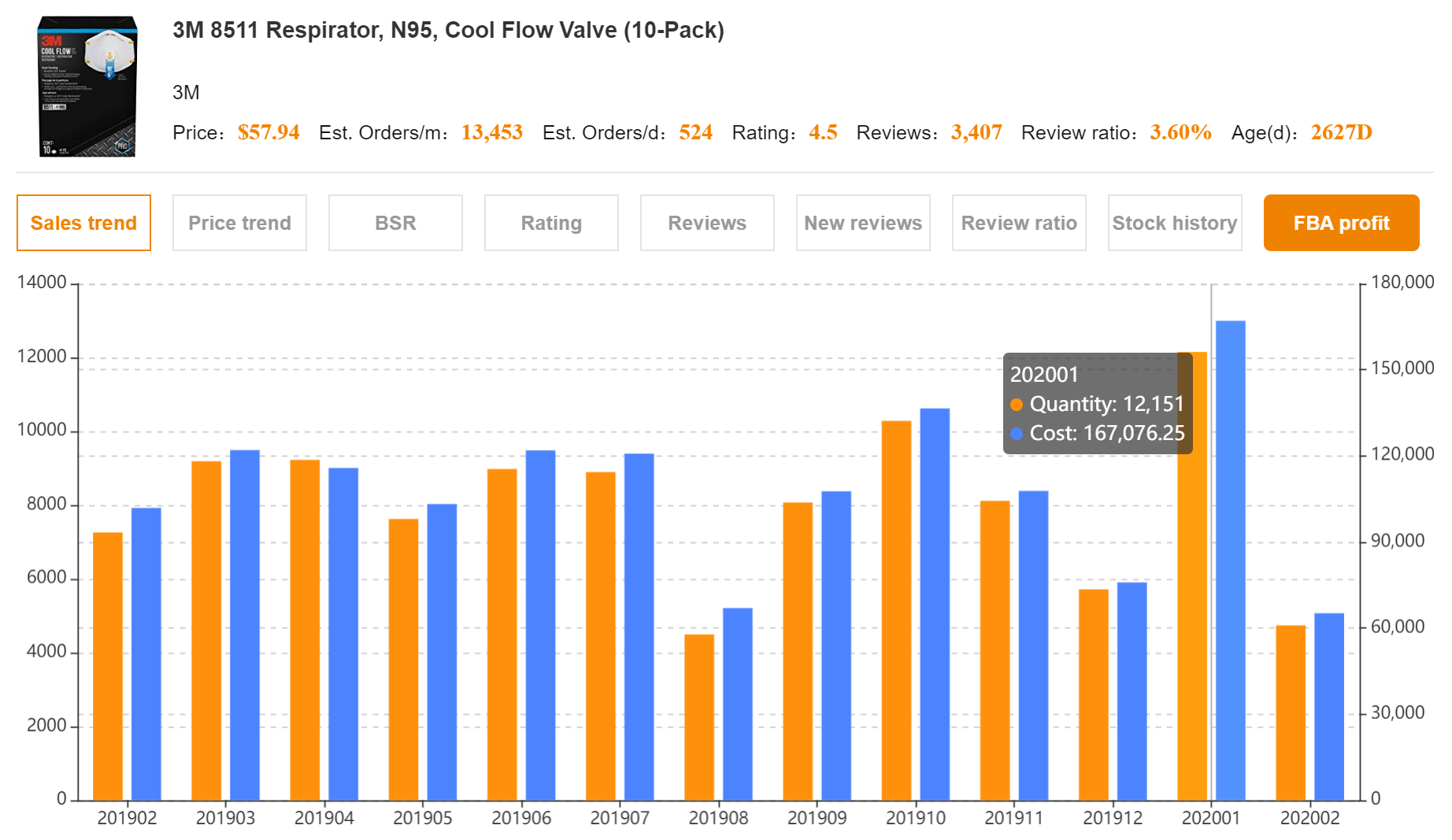 To explore the impact of the coronavirus on other Amazon product sales, you can use SellerMotor Chrome Extension and SellerMotor Keyword Research to determine the sales rate of different safety products on Amazon in no time.

Delayed Production and Shipping
To control the impact of coronavirus, the government of China has announced the shutdown of production companies and is planning to extend this holiday period (maybe March 2020) until the situation comes under control. The major impact here is - the Chinese government is restricting exports, and on the other hand, receiving countries, like the United States, are also restricting imports from China.

That means, if you're from those eCommerce sellers who source all the products from China, then you must start looking for an alternative.
Suggestions and Advice to Solve These Problems
If you think the coronavirus could affect your online FBA business, we've listed some points that you may try to lower any potential risks associated with your business.
1. Handle Your Customers' Complaints Wisely
The delay of shipping can have a significant effect on the mood of your customers, resulting in leaving bad reviews. But, you can tackle these problems professionally by creating email campaigns. Through this, you can explain why their orders are taking a little more time for delivery than usual.
Also, some sellers are finding it unsafe to order from Amazon as most of the goods available online come from China. With email campaigns, you can also make your customers realize that receiving products from China is safe. Even the WHO has stated that it is entirely safe to receive a package from China.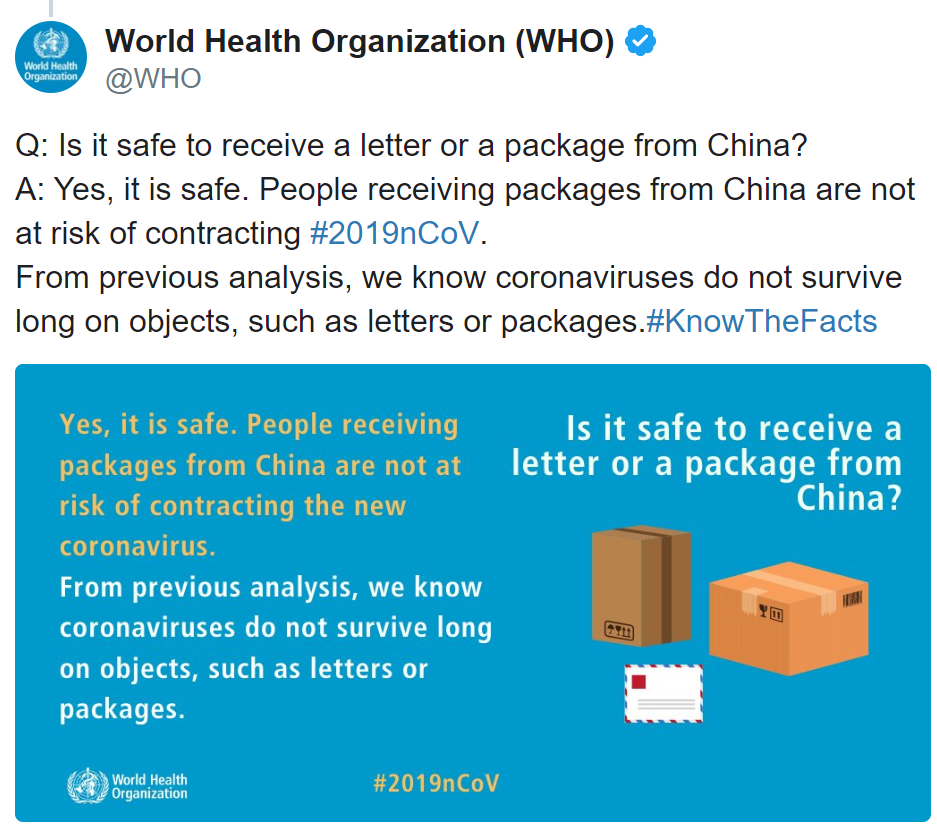 The research shows that viruses don't stay on surfaces very long. And the shipping of products from China to the US or anywhere else across the globe takes enough time that any virus particles (also called virions) would be dead long before reaching the location.

Besides, another trick that you can follow to handle your customers' complaints is - consider offering them a discount for a future discount. Also, if a client is asking for a refund or cancellation on order, just do that.
2. Never Be Out of Stock
Running out of stock could ruin your overall online FBA business. When you run out of stock, you lose your ranking and sales velocity from Amazon's algorithm. To avoid this, make sure to keep a regular eye on your inventory and sales velocity. Based on your stock, you can slow down or even stop your ad campaigns.
3. Find Alternative Suppliers
Being an online seller, running out of stock means the end of your selling business. If you don't want this, consider staying in touch with manufacturers and finding alternative Amazon suppliers (for emergencies).
When it comes to finding the right supplier, you can use the SellerMotor Manufacturer Heat Map feature. It can help you in unlocking the world of potential suppliers of your interest within a few minutes. With this tool, you can find a trustworthy manufacturer by comparing different manufacturers based on their shipping time, price range, stock, orders, and other details.
The Role of Our SellerMotor Tool
To lower the product sourcing pressure of Amazon sellers during the Coronavirus outbreak, SellerMotor is providing every user with unlimited usage of Manufacturer Heat Map, without even charging a single penny.

Meanwhile, the professional team of SellerMotor is working on introducing a new feature that will help sellers to deal with hard times, like Coronavirus outbreak. For more details, please stay tuned.

Also, if you have anything in your mind related to this topic, please feel free to comment below or message us on the SellerMotor FB page. We'd love to hear your thoughts and help you with your concerns.