Amazon Prime Day is almost upon us! Amazon officially announced that this global event will start on Monday, July 15 (starting at 2 a.m. EDT) and run through Tuesday, July 16.
Ideally, preparation for Prime Day should have already begun, but today we're going to talk about some last-minute measures sellers can take to make the most of this "Black Friday in July" .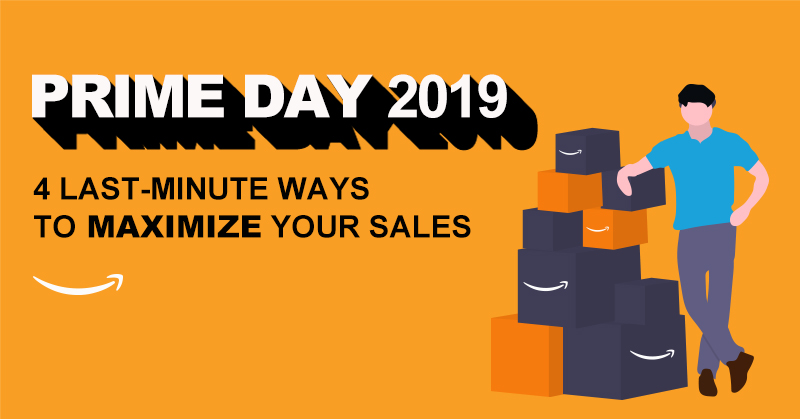 Fast Facts from Prime Day 2018
Before we dive into our actionable advice on how to stand out in the fierce Prime Day competition, let's recount some quick facts from Prime Day 2018 to reinforce how important it is for brands to have a detailed Prime Day plan in place.
Prime Day 2018 had 5 times as many sales than on any other day, with over 100 million products sold on 17 venues.

According to TechCrunch, larger retailers with over a billion in annual revenue saw a 54% increase in sales on Prime Day 2018, compared with an average Tuesday.

Small and medium-sized businesses selling on Amazon exceeded $1 billion in sales on Prime Day 2018.
From statistics above, we can tell that sellers and brands, no matter how big, can drive huge growth for sales on Prime Day if properly prepared. However, with increased competition, they must find ways to stand out.
In this article, we will present some data-backed strategies on what changes can to be made 2 weeks before a profitable Prime Day.
Refine Your PPC Campaigns
PPC ads are a great way to drive exposure and conversion. If you're currently running Sponsored Product campaigns on your popular products, optimizing PPC campaigns will be your priority in the weeks leading up to Prime Day.
Increase your ad budget: Amazon recommends focusing on drive sales of your highest rated ASINs by advertising all products with 3.5+ stars, so some sellers will double their ad spend during Prime Day. But we suggest you looking at your budget and bids before finding a number that will allow your ad to run through the Prime Day. Generally, make sure you are prepared to increase daily budget by a minimum of 10%. (*Don't forget to decrease it once Prime Day is over.)

Identify profitable keywords based on your business goals: Look at your advertising reports (especially the search term report) and analyze performance of keywords. Increase your bids on converting keywords if accelerating sales is your top priority. Set an ACoS target and track your ACoS regularly will help you attain your sales goals. Focus on impressions if your goal is to drive brand awareness. Add more related keywords (i.e. keywords that generate significant order volume) and set strong CPC bids can help you win more keywords and garner more impressions.

Adjust your bids in a timely manner: To maintain visibility in prominent ad placements during peak traffic times, you need to watch closely and adjust your bids now and then throughout Prime Day.
Ad campaign optimization can be very time-consuming and stressful. To navigate through the whole process with less effort, you may need some help from AI-driven automation tools such as SellerMotor SmartPPC.
By leveraging machine-learning technology and AI-powered algorithms, SmartPPC can automatically adjust bids, harvest keywords and balance budgets according to your goals and strategies, helping you make more impactful business decisions on Prime Day and beyond.
If you expect a simpler and stress-free Prime Day, try SellerMotor SmartPPC for 31 days free!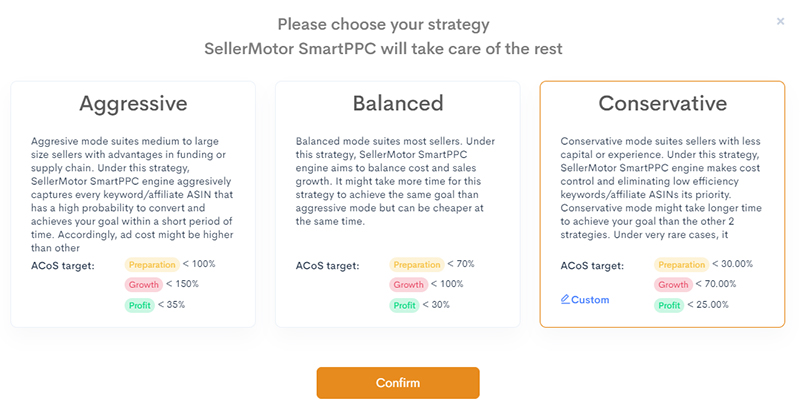 Collect Reviews on New Items
Consumers participating in Prime Day will spend more time reading ratings and reviews before making purchase decisions.
Based on reports generated by our data-backed SellerMotor Market Insight, product pages with at least one review experienced a 354% increase in conversion rate compared to those with no reviews.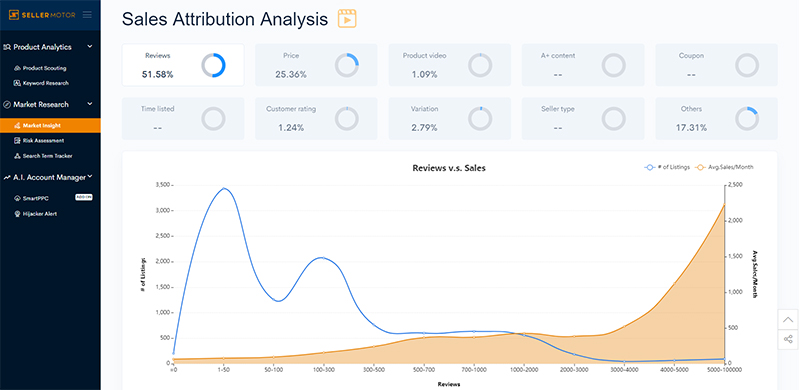 A great way to collect quick reviews is to offer loyal customers new product samples in exchange for their honest reviews. Not only does it collect more UGC from customers to prepare for the holiday season, but also build loyalty with existing customers.
Leverage Coupons and Promotions
As we said in the Guide for Sellers (I), Prime Day is all about deals and discounts. They will play an important role in accelerating sales and creating buyer urgency in weeks to go.
Here are several promotional campaigns you can set up to drive sales before and during Prime Day:
Coupons. Amazon coupons are a self-service tool that displays an offer on your product's detail page and in search results. To create coupons, hover over the 'Advertising' tab in Seller Central and select 'Coupons'.

Giveaways. You can run promotional giveaways on social media platforms including Instagram and Facebook.

Percentage off. Establish a promotion with a tiered discount structure to encourage customers to buy more. (*But if you offer a discount of 50% or more, it's highly likely that your customer won't be able to leave a review with a "verified purchase" badge.)

Buy one, get one free. Highlight a new product by setting up a limited-time, "buy one, get one free" offer.
Answer Users' Remaining Questions
A recent study shows that brands and retailers that engage with Q&A on product pages saw a 120% lift in revenue.
With the expected high influx of consumers, brands need to enhance product pages with Q&A features to help shoppers make more informed, swifter purchasing decisions on Prime Day. (*Also remember to allot necessary customer-service resources to respond quickly on Prime Day).
Final Thoughts
Take a breath and prepare yourself for 2 busy weeks to go. We wish you the best of luck and hope these Prime Day Prep tips can help!
To learn more about how to leverage AI-powered technology and maximize your Prime Day selling performance, get in touch with us here!