Performance Since 2016
586,150,355
Active Product Data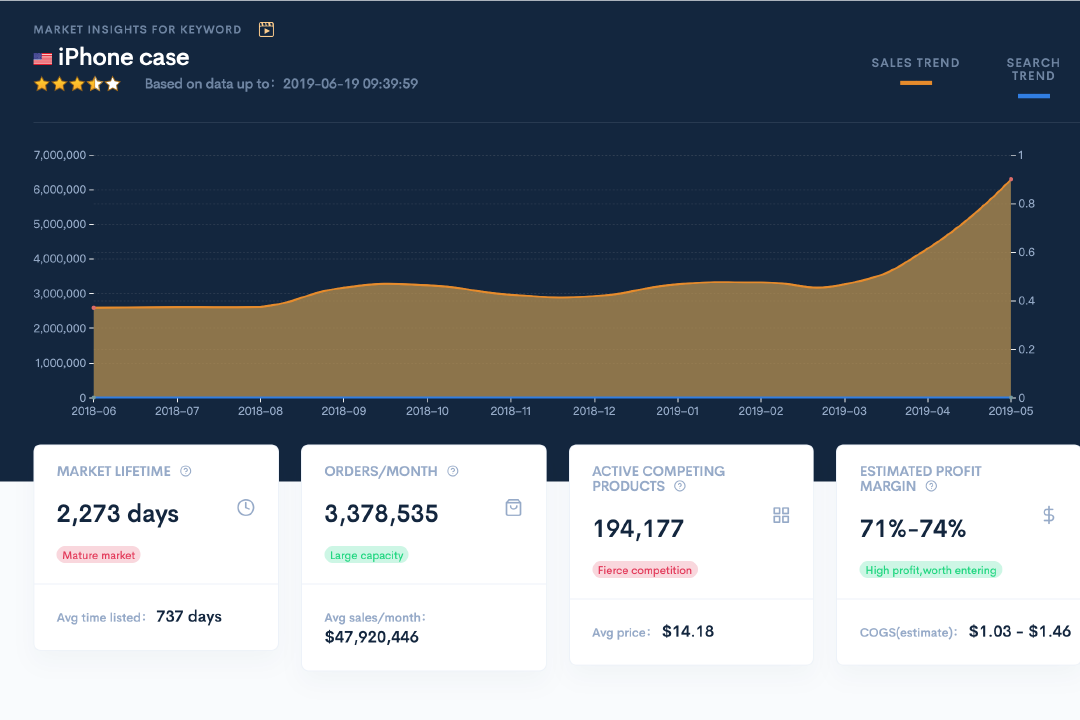 Market Overview
A solid glance into the size, growth, competition and profitability of the market of your interest and provides a baseline understanding of product strategy, competition landscape and action plan of your FBA business.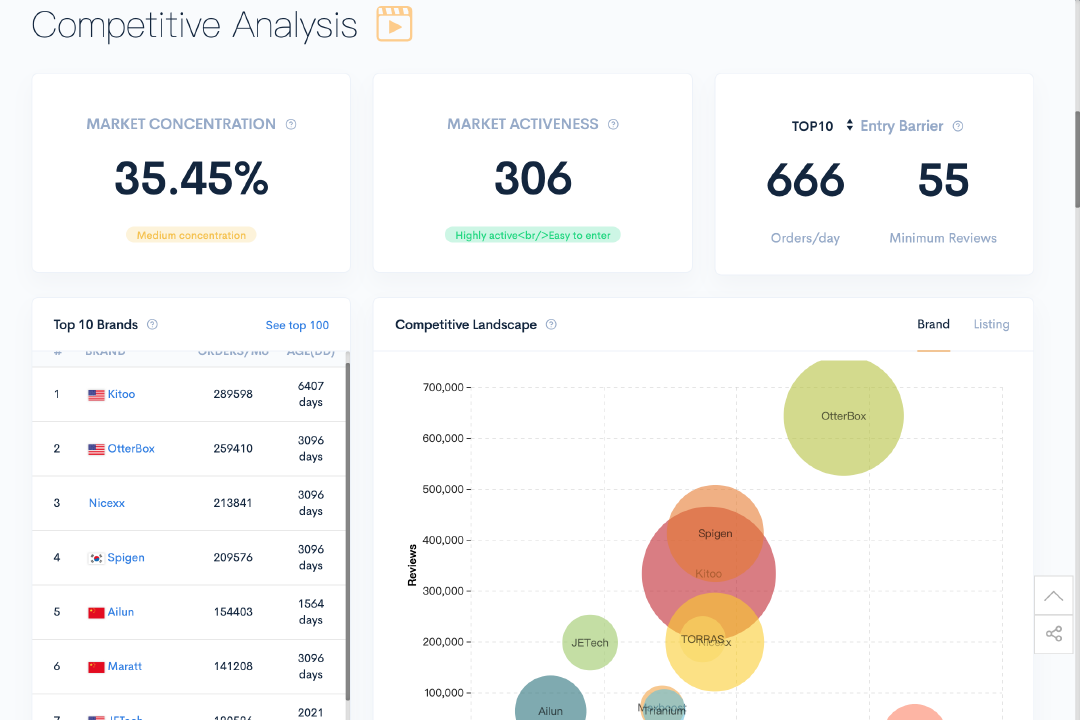 Competition Analysis
Take a close look at the competitive landscape through various metrics such as market concentration, entry barriers and segmentation.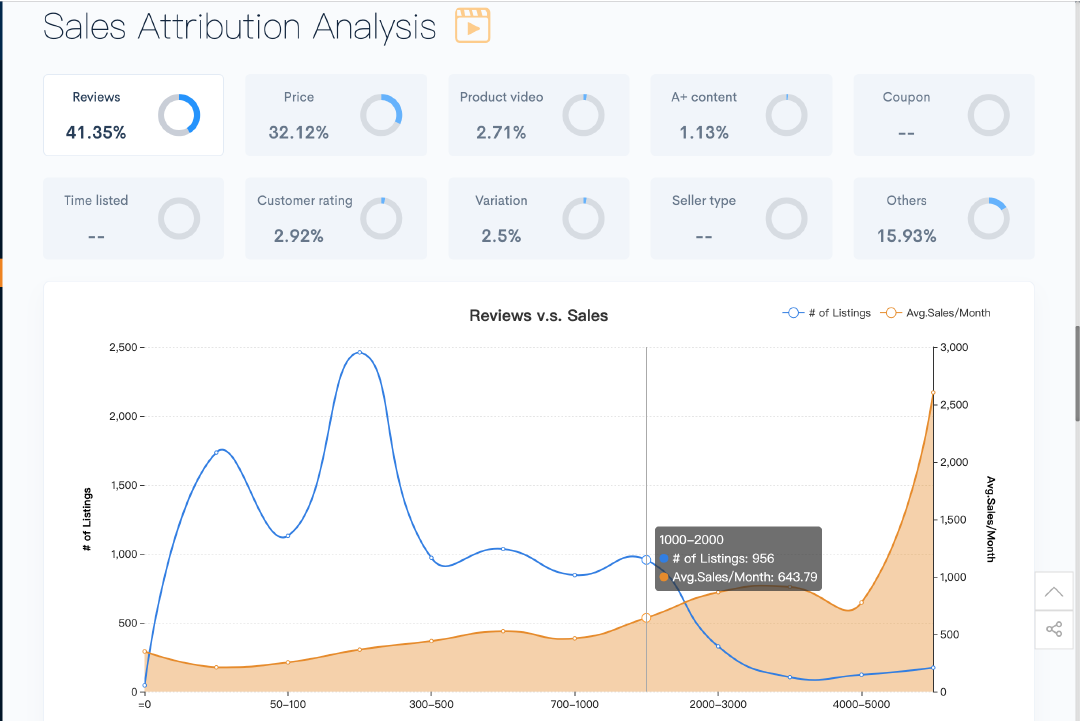 Sales Attribution Analysis
A quantitative insight of how different listing elements (such as reviews, price, FBA/FBM, A+ page, etc.) affects sales in the market so that you can prioritize resources when optimizing your listing.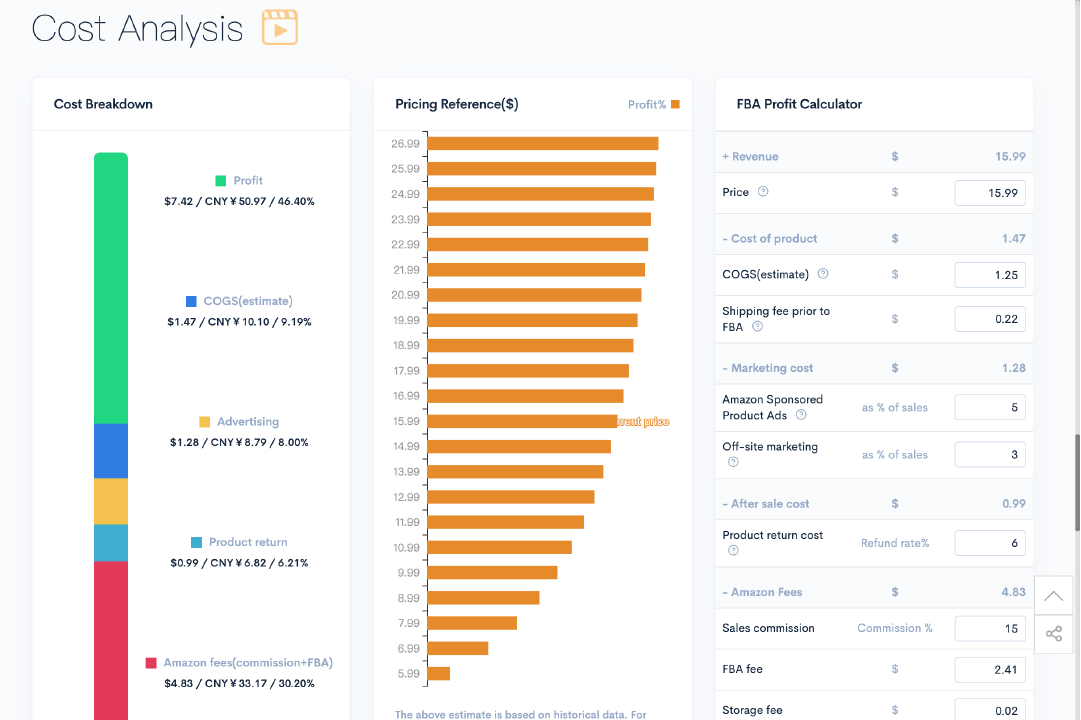 Cost Analysis
We break down the entire cost structure so that you can know the profitability of an niche category before entering, Amazon selling cost, fulfillment cost, average return cost, ad spendings, average product cost…we know it all.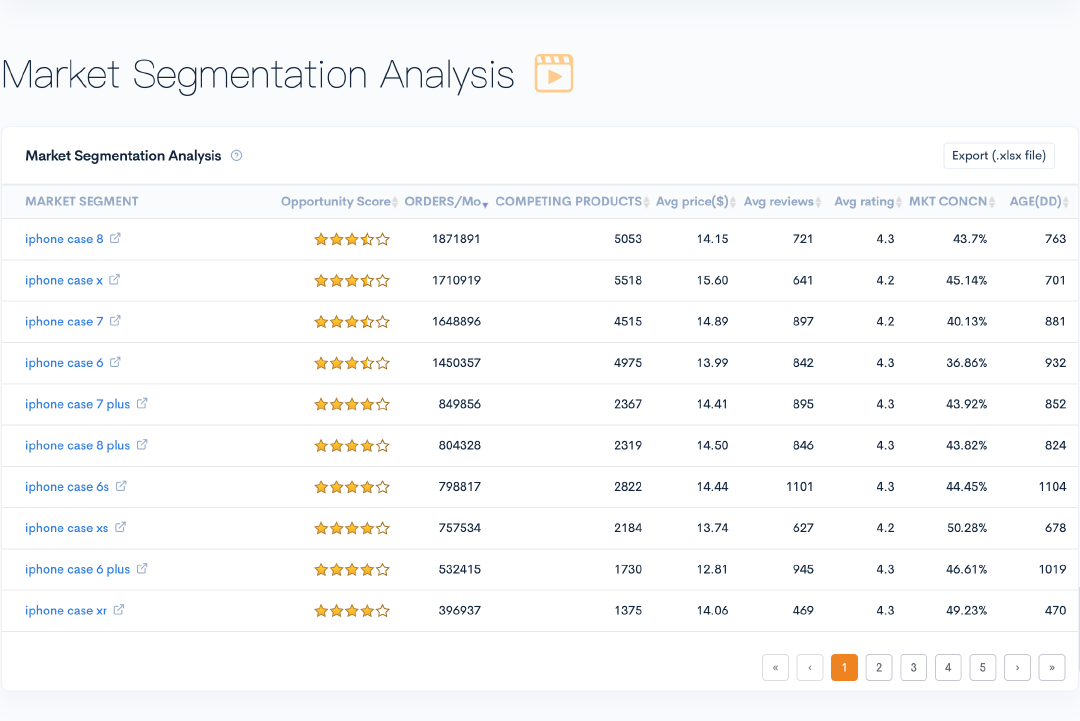 Market Segmentation Analysis
Further segment the market of your interest with a list of popular attributes and perform full market insight report on each of them. Reliable source for product attribute ideas and search term/keyword optimization.